APSU Sports Information

Nashville, TN – Austin Peay State University men's basketball team opened Thursday night's outing at Tennessee State on a 24-6 run and never looked back, leading wire-to-wire in a 75-65 victory to remain a factor in the OVC West Division race.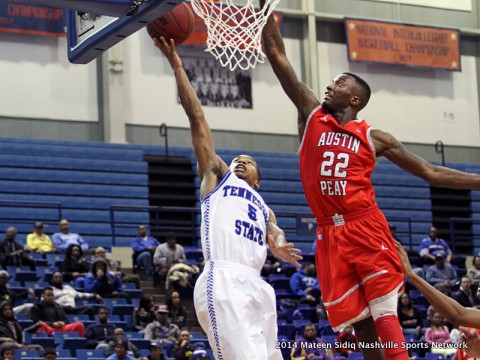 Austin Peay (10-13, 4-5 OVC) remains in fourth in the West, unable to make up ground in the race after Eastern Illinois and SIU Edwardsville each picked up victories Thursday. A season-long swoon continues for Tennessee State, which falls to 3-22, 2-9 in the OVC.
The Govs raced out in the opening minutes, with Travis Betran getting hot in short order for the visitors. The senior from Harlem had 10 points before the game's first media timeout and scored 15 in the first half on 5-of-7 shooting, including 3-of-5 from three.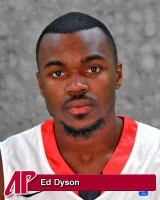 Junior forward Ed Dyson went down hard on a collision in the first half but bounced back with a solid performance, hitting all four first-half shots en route to 11 first-half points.
The Govs defense was exemplary early on. In particular, junior Damarius Smith was effective on OVC leading scorer Patrick Miller, holding him without a bucket until the 7:22 mark in the opening half. Miller would finish the evening with 17 points, below his OVC-leading 23.3 mark entering the contest.
After such a hot start, the Govs were bound to cool down in the second half. They shot a more pedestrian 43.5 percent (10-for-23) over the game's final 20 minutes, enabling the Tigers to whittle down a lead that swelled to as much as 20 points in the opening moments of the second half.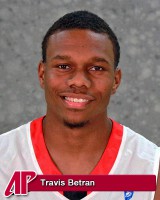 The Tigers cut the deficit to six on a Jay Harris three-pointer with 3:25 remaining, but that would be as close as the hosts would get. Despite losing Smith early in the second half due to an ankle injury – he will be re-evaluated Friday morning – the Govs got solid minutes off the bench from junior Fred Garmon, in his first action since January 18th, and sophomore Preston Herring, who finished with six points and six rebounds in a season-high 17 minutes.
Betran led the Govs with 21 points on the evening, while Dyson added 20 to lead the Govs. For Betran, it was his first 20-point outing since Jan. 25 against Tennessee Tech, while it was Dyson's first as a Gov.
Senior Will Triggs returned to double figures against the Tigers, scoring 12 points on 4-of-6 shooting after being limited to just nine points against Murray State last Friday.
Two marks dampened the evening slightly for the Govs. Tennessee State grabbed 18 offensive rebounds – the fourth straight game an opponent has collected a double-digit offensive rebound total – and Austin Peay shot just 55.2 percent (16-for-29) from the free-throw line, its seventh sub-60 percent free-throw mark on the season.
Austin Peay returns to Nashville for a 4:00pm, Saturday tilt at OVC East-leading Belmont at the Curb Event Center.
Photo Gallery