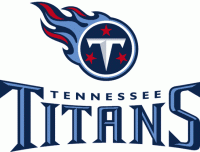 New Orleans, LA – With 19 seconds left in the game, Tennessee Titans quarterback Zach Mettenberger threw a pass to Marc Mariani that was deflected into the end zone and caught by Titans tight end Chase Coffman for a 1 yard touchdown.
It was too little too late for Tennessee as Maikon Bonani's onside kick was recovered at midfield by New Orleans Saints' Brandon Coleman sealing a 31-24 win over the Titans at the Mercedes-Benz Superdome.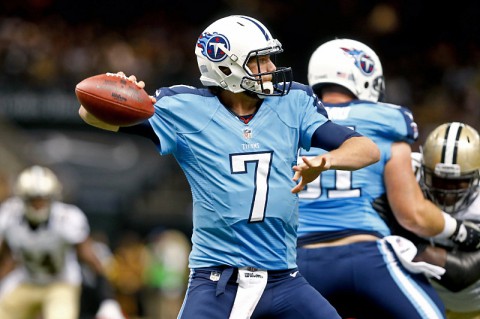 Tennessee had five turnovers in the game as well as 10 penalties for 111 yards. Not to be outdone, New Orleans had 22 penalties for 184 yards.
The Saints started the game with a 80 yards drive that was capped by a 6 yard touchdown pass from Luke McCowan to tight end Jimmy Graham. Graham got an unsportsmanlike conduct penalty for dunking the ball after the touchdown.
The Titans responded with a touchdown drive of their own. Jake Locker led Tennessee down field with a combination of Shonn Greene runs and short passes. Locker threw a 4 yard pass to the left of the end zone to Justin Hunter who made a great grab while making sure to get both feet in.
"We turned the ball over too many times, and that's what kills you," said Titans head coach Ken Whisenhunt. "Other than that, we were pretty good on third down. We moved the ball and were successful in the red zone. There were a lot of good things, but we can't give up the sacks and have to eliminate the turnovers."
Locker was impressive under center for the Titans. He completed 8 passes on 11 attempts for 75 yards and a touchdown. Mettenberger was 20 of 25 for 269 yards, two touchdowns, an interception and a fumble.
Greene ran for 46 yards on 9 attempts. Rookie running back Bishop Sankey had 6 runs for 31 yards. Wide receiver Justin Hunter pulled in 4 balls for 111 yards and 2 touchdowns. He's longest was a 64 yard reception for a touchdown.
"On the first touchdown, I just swept my feet. It was a regular fade that we had been working on in practice. Jake and I have established a really good rhythm on that play," said Hunter. "On the second one, (Brian) Robiskie cleared it out for me. Zach made the throw, and I came through and took it to the house."
For the Saints, quarterback Luke McCown was 12 of 20 for 117 yards and 2 touchdowns. Wide receiver Joseph Morgan caught 5 balls for 108 yards. Tight end Jimmy Graham grabbed 5 passes for 48 yards and 2 touchdowns.
"Defensively, we have to play our scheme better. It was not what we were shooting for," stated Whisenhunt. "They did a better job after that first drive, but we have to continue to work."
Tennessee Titans Game Scratches
#52 LB Colin McCarthy
#60 C Chris Spencer
#90 DL Antonio Johnson
#93 DL Mike Martin
Next Game
The Tennessee Titans travel to Georgia next week to face the Atlanta Falcons Saturday, August 23rd. Kickoff is at 6:00pm CDT.
Box Score
| | | | | | |
| --- | --- | --- | --- | --- | --- |
| | 1 | 2 | 3 | 4 | Final |
| Tennessee Titans | 7 | 10 | 0 | 7 | 24 |
| New Orleans Saints | 7 | 14 | 0 | 10 | 31 |
Tennessee Titans

Passing
CP/AT
YDS
TD
INT
Z. Mettenberger
20/25
269
2
1
J. Locker
8/11
75
1
0
C. Whitehurst
0/0
0
0
0
Rushing
ATT
YDS
TD
LG
S. Greene
9
46
0
14
B. Sankey
6
31
0
13
J. Locker
1
7
0
7
Z. Mettenberger
1
5
0
5
D. McCluster
1
0
0
0
A. Andrews
3
-1
0
1
Receiving
REC
YDS
TD
LG
J. Hunter
4
111
2
64T
T. Thompson
5
56
0
20
C. Coffman
3
48
1
26
K. Wright
3
20
0
8
D. McCluster
2
18
0
14
I. Williams
1
18
0
18
L. Washington
1
17
0
17
D. Hagan
1
16
0
16
N. Washington
1
13
0
13
M. Preston
2
12
0
8
B. Robiskie
2
9
0
5
M. Mariani
1
8
0
8
R. Richardson
1
2
0
2
J. Battle
1
-4
0
-4
Fumbles
FUM
LOST
REC
YDS
S. Greene
1
1
0
0
D. Hagan
1
1
0
0
Z. Mettenberger
1
1
0
0
B. Sankey
1
1
0
0
Kicking
FG
LG
XP
PTS
T. Coons
1/1
50
2/2
5
M. Bonani
0/0
0
1/1
1
Punting
NO
AVG
I20
LG
B. Kern
2
40.0
1
46
Kickoff Returns
NO
AVG
TD
LG
M. Mariani
3
30
0
36
A. Andrews
2
25
0
32
K. Wooten
1
24
0
24
Punt Returns
NO
AVG
TD
LG
M. Mariani
1
6
0
6
K. Wooten
0
0
0
0
New Orleans Saints

Passing
CP/AT
YDS
TD
INT
R. Griffin
13/19
179
2
0
L. McCown
12/20
117
2
0
L. Kilgore
2/3
28
0
0
Rushing
ATT
YDS
TD
LG
M. Ingram
5
19
0
6
T. Cadet
5
16
0
6
K. Robinson
4
11
0
9
D. Strozier
5
11
0
4
A. Johnson
2
9
0
6
T. Flanders
3
7
0
5
G. Jones
2
6
0
3
L. Kilgore
1
-1
0
-1
Receiving
REC
YDS
TD
LG
J. Morgan
3
108
0
52
J. Graham
5
48
2
19T
B. Coleman
2
28
0
17
P. Thomas
3
27
0
13
M. Ingram
1
23
1
23T
T. Cadet
2
22
0
15
J. Hill
2
17
0
11
B. Cooks
1
16
0
16
S. Jones
2
14
1
11
R. Meachem
1
14
0
14
N. Toon
1
6
0
6
K. Robinson
3
2
0
6
G. Jones
1
-1
0
-1
Fumbles
FUM
LOST
REC
YDS
R. Bush
0
0
1
0
B. Deaderick
0
0
1
0
A. Hicks
0
0
1
0
S. Jean-Baptiste
0
0
1
0
C. Jordan
0
0
0
0
K. Vaccaro
0
0
0
0
Kicking
FG
LG
XP
PTS
S. Graham
1/1
34
1/1
4
D. Dimke
0/0
0
3/3
3
Punting
NO
AVG
I20
LG
T. Morstead
5
39.6
4
52
Kickoff Returns
NO
AVG
TD
LG
T. Cadet
1
26
0
26
Punt Returns
NO
AVG
TD
LG
T. Cadet
1
0
0
0
B. Cooks
0
0
0
0