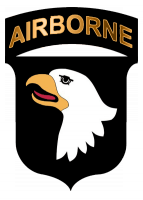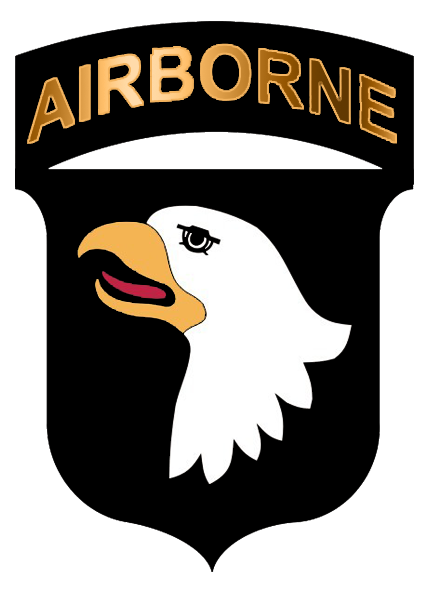 Fort Campbell, KY – The Warrior Transition Battalion, Fort Campbell, Kentucky received the Army Superior Unit Award Friday, September 5th, 2014 for their support to over 18,000 warfighters deploying to and from combat operations in Afghanistan from October 1st, 2011 to September 30th, 2012.
An award that is not easily earned, Fort Campbell's WTB was awarded the Superior Unit ribbon from the United States Army.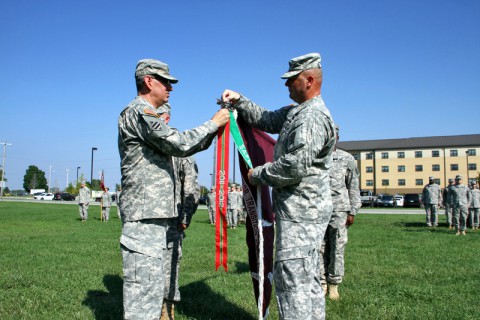 Blanchfield Army Community Hospital commander Col. George N. Appenzeller addressed the Warrior Transition Battalion Friday, Sept. 5th acknowledging their excellence and challenged WTB soldiers in the battalion today to continue to help watch out for one another and work to exceed the standards that were in place during the time the award was recommended.
At the time of the award, the Warrior Transition Command recognized the Fort Campbell Warrior Transition Battalion as the best WTB in all the 38 inspections over a four year span. They were recognized for their numerous "Best Practices" and instituted them across the WTC and their units.
In addition, the Fort Campbell Inspector General recognized the Fort Campbell WTB for being the only commendable rating among the 40 different battalions at Fort Campbell at that time.
Although the current Fort Campbell WTB commander Lt. Col. Bryan Walrath was not the commander during the time period the battalion was recognized, he still upholds the same standards to his cadre and soldiers assigned to the battalion that were in place leading up to 2012.
Walrath spoke words of appreciation and encouragement to the soldiers in the formation.
"I am honored to serve as your commander today. The Army Superior Unit Award is given to organizations that display outstanding meritorious performance with a difficult and/or challenging mission carried out under extraordinary circumstances. Our unit has been recognized by the efforts of past leaders and many of you still in this formation here today. My challenge to you is to continue to sustain practices and past achievements that led to this recognition, while at the same time to never be satisfied that we have accomplished all that we can in support of our mission taking care of Soldiers and their Families," said Walrath.