October Through December Worst Time for Deer-Related Crimes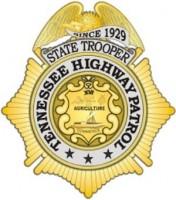 Nashville, TN – The Tennessee Highway Patrol (THP) urges motorists to exercise caution on the roadways this time of year due to deer-mating and -hunting season. Last year, two people were killed in traffic crashes involving deer on state roadways.
"The fall season is the most active time of year for deer-related crashes. We want to remind drivers to watch out for deer on or around the roadways, especially at dawn or after sunset," Colonel Tracy Trott said.
Motorists are also encouraged to dial *THP (*847) from an available cell phone for assistance in the event of a deer-related crash. The call will be connected to the nearest THP Communications Center and the next available state trooper will be dispatched to the location.
In Tennessee, there were 6,135 deer-related crashes in 2013. That's an increase of 3.2 percent from the 5,947 crashes involving deer the previous year. Last year's deer-related traffic incidents, included, 5,853 property damage crashes, 280 wrecks with injury, and two vehicular fatalities.
The THP also reports that between 2009 and 2013, 8.9 percent of deer-related crashes occurred on interstate highways. Deer-related crashes in Tennessee have steadily increased by 15.3 percent since 2009.
According to State Farm®, the nation's leading auto insurer, there have been an estimated 1.25 million collisions between deer and vehicles in the U.S. between July 1, 2013 and June 30, 2014. That's an almost three percent increase from a year ago.
The Tennessee Highway Patrol and the Tennessee Wildlife Resources Agency (TWRA) suggest the following tips to help prevent deer-related crashes during peak mating and hunting seasons:
Remember that mating season puts deer on the move and deer tend to move at dawn and dusk.
Whenever you see deer cross the road, expect more to follow.  Many times, the second or third deer crossing becomes the one that motorists hit.
Be attentive; drive defensively, constantly scanning the roadside, especially at daybreak and dusk.
Do not swerve to avoid contact with deer. This could cause the vehicle to flip or veer into oncoming traffic, causing a more serious crash. Swerving also can confuse the deer as to where to run.
When you spot a deer, slow down immediately.  Proceed slowly until you pass that point.
If you do collide with a deer, never approach the injured animal.  They are powerful and can cause bodily harm to a human.  Report any deer collision, even if the damage is minor.
Tennessee law allows deer killed in a collision to be taken and used as food, as long as you contact the nearest TWRA regional office to report the accident within 48 hours. For a listing of TWRA regional offices, visit the TWRA website at www.tnwildlife.org
Additional data regarding deer-related crashes can be found at: http://tn.gov/safety/stats/CrashData/default.shtml
Deer Involved Crashes Statewide by Month, 2009 – 2013
Crash Month
2009
2010
2011
2012
2013
5 Yr. Total
5 Yr. Average
January
353
320
428
460
429
1,990
398
February
304
275
346
310
331
1,566
313
March
252
334
286
228
331
1,431
286
April
314
301
305
272
366
1,558
312
May
354
386
369
330
367
1,806
361
June
363
386
376
425
481
2,031
406
July
269
317
273
313
281
1,453
291
August
246
226
278
261
292
1,303
261
September
216
307
288
296
317
1,424
285
October
594
664
597
791
665
3,311
662
November
1,348
1,293
1,333
1,494
1,401
6,869
1,374
December
707
616
810
767
874
3,774
755
Total
5,320
5,425
5,689
5,947
6,135
28,516
5,703
Source: Tennessee Department of Safety and Homeland Security; Research, Planning, and Development; TITAN; 29 Sep 2014.
The Tennessee Department of Safety and Homeland Security's (www.TN.Gov/safety) mission is to serve, secure, and protect the people of Tennessee.