Gas Prices Hit Their Lowest Point since December 2010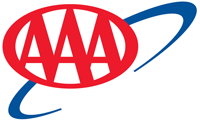 Tampa, FL – The national average for regular unleaded gasoline fell below $3.00 per gallon for the first time since December 22nd, 2010 on Saturday.
More than sixty percent of U.S. gas stations are currently selling gas lower than $3.00 a gallon, while twenty-three states currently have averages under the $3.00 mark today.
Motorists in the Southeast United States are currently enjoying some of the cheapest gas prices in the country. The average price of gas in Florida, Georgia, and Tennessee is the 20th, 12th, and 2nd lowest in the nation, respectively.
"Gas prices are still falling," said Josh Carrasco, spokesman, AAA – The Auto Club Group. "There is still room for the price at the pump to drop in the short term. We could see prices slide another 5-15 cents by the end of the year."
Gas prices fell 33 cents per gallon in the month of October, the steepest decline since 2008. Much of the decline can be attributed to falling crude oil prices, which accounts for two-thirds of the cost of gasoline.
West Texas Intermediate has dropped more than $25 per barrel since this year's peak price of $107.73 on June 20th. The price for a barrel of WTI closed at $80.54 on Friday, down slightly from last week's close of $81.27.
"Abundant oil supplies, winter-blend fuels and low demand continue to place downward pressure on gas prices," said Carrasco. "Crude oil prices seem to be leveling out, which may put the brakes on significant drops in gasoline prices, but we haven't hit the bottom yet."
The current national average price for a gallon of regular unleaded gasoline is $2.987, down 6 cents from last week. The price at the pump fell 8 cents in Florida to $2.962 per gallon. Gas is 6 cents cheaper in Georgia and Tennessee this week, where motorists are paying $2.869 and $2.737, respectively.
Current and Past Price Averages
Regular Unleaded Gasoline
| | Sunday | Saturday | Week Ago | Month Ago | Year Ago |
| --- | --- | --- | --- | --- | --- |
| National | $2.987 | $2.995 | $3.050 | $3.328 | $3.266 |
| Florida | $2.962 | $2.970 | $3.041 | $3.328 | $3.251 |
| Georgia | $2.869 | $2.874 | $2.934 | $3.312 | $3.237 |
| Tennessee | $2.737 | $2.743 | $2.796 | $3.122 | $3.127 |