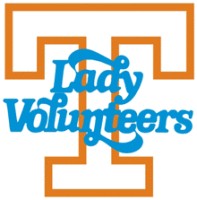 Knoxville, TN – #7/9 Tennessee won its ninth game in a row, taking down #9/8 Texas A&M, 81-58, on Thursday night at Thompson-Bolina Arena.
The victory for Tennessee (13-2, 3-0 SEC) was their third over a Top-10 opponent this season and fourth over a ranked team during the nine-game win streak.
The Lady Vols have three wins over Top-10 teams for the first time since their last National Championship season, 2007-08, when Tennessee beat eight Top-10 teams in their 36-2 campaign.
The win was the 900th Holly Warlick has been a part of at Tennessee as a coach (assistant coach 1985-05, associate coach 2005-12 and head coach 2012-present).
Texas A&M suffered its first conference loss of a season and stand at 14-3 overall and 2-1 in the SEC.
Tennessee's 81 points were the most allowed by A&M all season and the most since the Lady Vols scorched the Aggies for 86 points in last season's SEC Semifinals.
It was the 12th time this season in 15 games, in which the Lady Vols held an opponent to less than 60 points.
Tennessee's senior trio of Isabelle Harrison, Cierra Burdick, andAriel Massengale combined for 49 points and 23 rebounds
Harrison netted a season-best 21 points and grabbed eight rebounds. Burdick scored 14 points and corralled 11 rebounds. Massengale also netted 14 points.
Taking on the top team in field goal percentage defense in Texas A&M (32.3 entering the game), Tennessee shot a season-best 52.4 from the floor. That was the best percentage against the Aggies all season.
The Lady Vols post third third wire-to-wire win of the season (St. Francis and Stanford).
Courtney Walker led the Aggies with 25 points.
Tennessee hit 10 of its first 17 shots to race out a 22-7 lead with less than nine minutes elapsed in the game.
Tennessee continued to be hot throughout the first half as the Lady Vols connected on 58.8 percent in the first half to lead 47-31 at halftime. That mark was the best shooting half for the Lady Vols in any half all season.
Harrison tallied 12 points in the first half to lead Tennessee' scoring. Moore, who had two total points in the last six games, had nine in the first half.
Moore scored five of the Lady Vols' last seven points in the final minute of the first half to build their largest lead before intermission, 16 points.
Texas A&M cut its deficit to single-digits on Walker's jumper with 14:23 left in the game, as Tennessee held a 57-48 lead.
The Lady Vols ripped off 14 points in a row keyed by Massengale's eight points from to take a 73-50 lead with six minutes left in the game.
The lead ballooned to a game-high 27 points on Bashaara Graves jumper with 2:25 left, making it 79-52.
The Lady Vols return to action at Arkansas on Sunday at 3:00pm ET. That game airs on ESPN and can be heard on the Lady Vol Network.