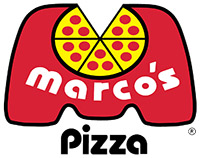 Clarksville, TN – On Monday, February 2nd, 2015, owners Matthew Buehrle and Ben Diquattro will be opening Clarksville's first Marco's Pizza at 1761 Tiny Town Road. Marco's is the only national pizza chain founded by a native Italian and takes pride in making fresh ah!thentic italian handmade pizza.
"I saw a need in the Clarksville market for better pizza," stated Buehrle. "We chose the Exit 1 area because of the growth in this part of town. Also, other pizza places have to drive from Exit 4 and we are here to service them direct."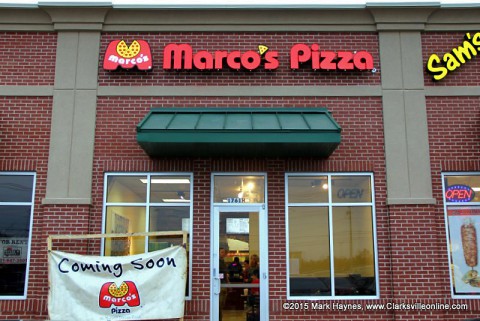 Buehrle was an Army Ranger out of Georgia and was deployed five times. He got out of the military and came to Clarksville working construction. He knew Ben from when they were at Columbus together. They decided to open a Marco's Pizza together in Clarksville.
"Pizza lovers in Clarksville will quickly find out that we're substantially different than your typical pizza chain," said Ben. "I was attracted to the Marco's brand because it was founded on Italian freshness and quality standards, making it stand out from all other well-known brands. All ingredients are genuinely fresh and truly craveable. I'm proud to open a Marco's Pizza and offer such a quality product to the people of Clarksville."
Ben has been working for Marco's Pizza since high school. He has been in all levels of management and development. The last job he had was working for a franchise in Columbia SC. He helped open stores in the area. He would hire, train managers and crew and then turn those stores over to the managers to run.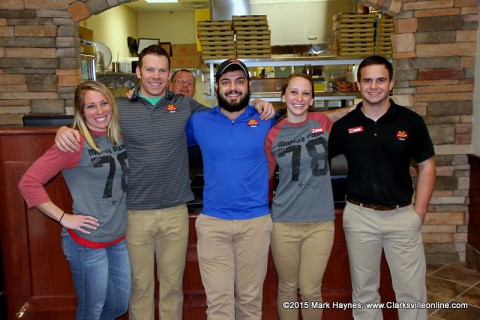 The menu features classic artisan pizzas as well as specialty pizzas like the White Cheezy, Deluxe Uno and Chicken Fresco. There are also a variety of salads with croutons made daily.
There are also subs, made on hearth baked rustic wheat or Italian white bread, like the Italiano, Steak and Cheese, and Meatball to name a few. Some of the appetizers include Wings, Chicken Dippers and CheezyBread.
Every pizza lover knows that a great pizza starts with the crust, sauce and cheese.
At Marco's, the dough is made fresh in-house, every day, using a special high-protein spring wheat grown in Minnesota. The sauce is made from hybrid vine-ripened tomatoes and a secret combination of spices. The cheese is a special blend of three cheeses that is always fresh and never frozen. The toppings are chopped in the store and Marco's only uses premium meats and vegetables.
Marco's also uses many of the exact same fresh ingredients on their subs as they do on our pizzas.
On opening day, Marco's Pizza will have several specials like $2.00 off any specialty pizza, a large specialty pizza and a large one topping pizza for $21.99 as well as a large two topping pizza with a 10 piece chicken dippers and cheezybread for $19.99.
For Valentine's Day, February 14th, Macro's Pizza will hold a block party in the parking lot. There will be free pizza, games and a prize wheel.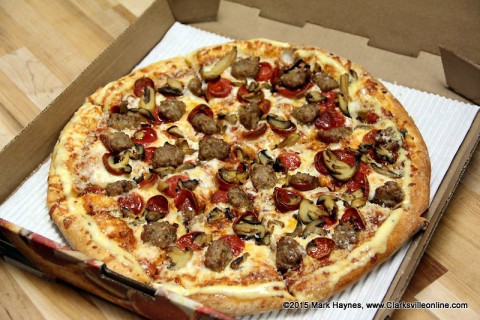 The grand opening will be held Monday, February 16th. The first 100 people in line, with the purchase of a large pizza, will win a variety of prizes, some of which will include free pizza for a year.
Matthew and Ben have plans to open another location near post to serve the Fort Campbell area.
With carryout, delivery, dine-in and online ordering services, Marco's offers the convenience of picking up a quick meal or the enjoyment of sitting down at genuine, family-style restaurant.
Marco's Pizza is located at 1761 Tiny Town Road, Clarksville. The phone number is 931.919.5110.
Business hours are Monday – Thursday: 11:00am – 11:00pm, Friday – Saturday: 11:00am – 12:00am and Sunday: 12:00pm – 11:00pm.
For more information and online ordering, go to www.marcos.com
Photo Gallery