APSU Sports Information

Richmond, KY – As the 2014-15 women's golf season heads down the stretch, Austin Peay State University will participate in its first April match when it travels north for the first time all spring at The Colonel Classic, Friday and Saturday, at Arlington Golf Club.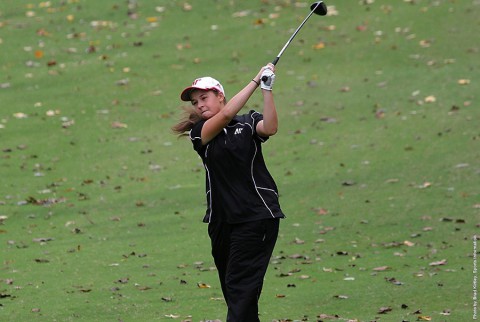 The 12-team tournament, hosted by fellow Ohio Valley Conference foe Eastern Kentucky, also will see one other OVC member, Tennessee Tech.
Played on the par-72, 5,824-yard Arlington layout, the field will include Ball State, Bowling Green, Campbellsville, Cleveland State, Cumberlands, Dayton, IUPUI, Northern Kentucky and Ohio.
The tourney is scheduled for 54 holes (36 Friday/18 Saturday) but with a weather forecast for 90 percent chance for Friday rain, the tourney format could be altered.
The Lady Govs will fashion the same young lineup it took to Florida last week at the MSU Ocala Spring Invitational. It will feature one junior (Jessica Cathey), two sophomores (Morgan Kauffman and Morgan Gardner) and two freshmen (AnnaMichelle Moore and Anna Pope) plus another freshmen (Sarah Strubel) will play as an individual.
Cathey, the two-time All-OVC selection, has been APSU's top individual in all eight fall and spring tournaments this season. She is the Lady Govs only golfer averaging less than 80 strokes per round (76.8) and has seen all 21 rounds count in the team score. She and Kauffman also are the only two Lady Govs to have played in all eight tournaments this season.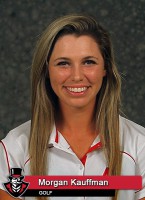 The girls have been working hard on consistency," APSU coach Sara Robson said. "We have the ability to play Arlington (the course) very well.  The course will play longer than the scorecard yardage, but will still be one of the shorter yardages we have played this spring.  That will give us a chance to play to our strengths."
The Lady Govs have struggled to 16th- and 17th-place finishes in their most recent tournaments but Robson believes her team is close to fashioning some of the potential displayed last fall.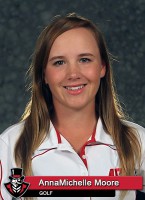 "We will need to stay focused and earn every shot," Robson said. "I am anxious to see us play well.  We are very close and the girls are eager to turn the corner. We have not played to our expectations this semester and we are ready to have a great event."
The Lady Govs will play one more April event at Murray State next week before the OVC Championships, April 20th-22nd, at Hampton Cove, a Robert Trent Jones Trail Course in Huntsville, AL.