Written by Curtis Johnson
Tennessee State Representative for 68th District
Speaker Pro Tempore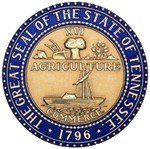 Nashville, TN – Republicans in the House have spent a great deal of time this legislative session focusing on bills to assist veterans and currently serving military personnel in Tennessee.  Building on legislation passed over the last several General Assemblies, the House hopes to continue finding ways to make life easier for military members and their families in the state.

One bill from this year, House Bill 8, will ensure high school students that train between their junior and senior year in the National Guard or go to advanced training after their senior year will still remain eligible for the state's Tennessee Promise program.

The Tennessee Promise Program, set to being this fall with the class of 2015, provides high school graduates the opportunity to attend a community or technical college free of tuition and fees.  It is both a scholarship and mentoring program that provides last-dollar scholarships that cover costs not met from the Pell, HOPE, or TSAA scholarship programs.

While removing the financial burden is key, a critical component of the Tennessee Promise is the individual guidance each participant will receive from a volunteer mentor who provides guidance and assistance as the student enters higher education.  In addition, under the program, students are required to complete eight hours of community service per enrolled term, as well as maintain at least a 2.0 GPA.

Also on the education front, the House recently gave final approval to legislation updating the state's laws pursuant to the Veterans Access, Choice, & Accountability Act of 2014.  House Bill 715 adds spouses and dependent children as parties eligible for in-state tuition rates.  Since a veteran can assign their benefits to a spouse or children, they would also qualify for these tuition and fee rates. The legislation also shifts the period of eligibility after discharge for in-state tuition rates from two years to three years.

In addition, it requires the Tennessee Higher Education Commission (THEC) to convene the University of Tennessee and Tennessee Board of Regents systems to review processes related to awarding academic credit to veterans.  This is known as "PLA" or "prior learning assessment'" and ensures that veteran students receive as much academic credit as possible for training or skills obtained during their service.

Other veteran-related bills this year include House Bill 803, which gives non-resident veterans the same authorization as veterans who are Tennessee residents to use their experience as a military truck driver to receive a commercial driver's license (CDL) in the state.

As passed, the legislation allows experienced military drivers to waive the state's CDL skills test requirement upon providing proof of a military license for the class of vehicle for which they are seeking licensure. This new change applies as long as the veteran's driving record shows no accidents or citations over the past two years.

Approval was also given this week to legislation allowing 501 (c) (19) veterans organizations to raise funds for charitable purposes. House Bill 172 is the final step in ensuring that Amendment 4 to the State Constitution, which won approval by voters in November of last year, is enacted.

The amendment gives veterans groups the same opportunity as 501 (c) (3) organizations to conduct annual fundraising events like cake walks, raffles, and other games of chance. Amendment 4 received 69.6 percent of the vote, outpacing all other constitutional amendments on the ballot.  Any funds raised by the games under the amendment must go to purposes that benefit the community, veterans, or retired veterans.

Finally, House members unanimously moved forward this week with legislation designed to better support the healthcare needs of military men and women across Tennessee. As amended, House Bill 425 authorizes healthcare providers who are in the National Guard to provide volunteer clinic services in a Tennessee military armory for those in need.

Currently, no authorization is in place that allows these military members to provide such care.  Once passed by both chambers and signed into law by Tennessee Governor Bill Haslam, the new program will be referred to as the Mission Tennessee for Veterans Program.  While supporters agree the bill is not the final solution in solving veteran's healthcare issues, they do agree the legislation is a great stride in ensuring veterans in Tennessee, using resources already in place, receive the healthcare they deserve.



Sections
Politics
Topics
68th District in the Tennessee House of Representatives, Bill Haslam, Commercial Drivers License, Curtis Johnson, Education, Fundraising, GPA, Healthcare, High School Students, HOPE Lottery Scholarships, Nashville TN, National Guard, Pell Grants, Republicans, scholarships, Tennessee, Tennessee Board of Regents, Tennessee General Assembly, Tennessee Governor, Tennessee Higher Education Commission, Tennessee House of Representatives, Tennessee Promise, THEC, University of Tennessee, Veterans