Nashville, TN – Demetrius Duncan, aka Whirley, 34, of Clarksville, Tennessee, was sentenced today to life in prison for his role in a large cocaine distribution conspiracy, announced David Rivera, U.S. Attorney for the Middle District of Tennessee.  There is no parole from federal sentences.
Duncan, along with Chris Young, aka Soulja C and Alto Parnell, aka AP, were indicted in January 2011 and convicted at a jury trial on August 23rd, 2013, of participating in a lengthy conspiracy to distribute 500 grams or more of cocaine and 280 grams or more of crack cocaine.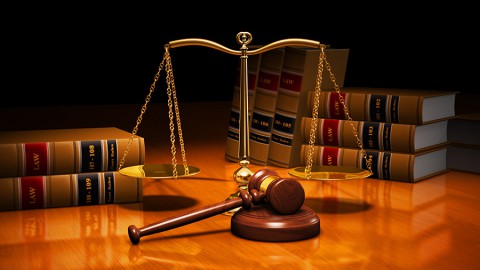 Duncan was also convicted of other charges including being a felon in possession of firearms, and possessing firearms in furtherance of a drug trafficking felony.

"The sentence imposed by the Court was mandated by federal law and reflects the harm that such defendants do to their communities, said U.S. Attorney David Rivera."  "Previous sentences imposed for a multitude of offenses apparently had no effect on deterring Duncan from future criminal behavior."

Based on Duncan's involvement in the drug conspiracy, and his previous convictions, which included three drug trafficking felonies and two felonies involving armed violence, Chief U.S. District Judge Kevin H. Sharp sentenced him to the mandatory sentence of life in prison on the drug conspiracy followed by a mandatory consecutive sentence of five years in prison for possessing a firearm in furtherance of drug trafficking.

The trial proof showed that Duncan regularly obtained drugs from Brian Vance, aka Bird, another Clarksville resident who was a ranking member of the Vice Lords street gang, and that the conspiracy involved at least 500 grams of powder cocaine and 280 grams of crack cocaine.  Vance previously pleaded guilty and was sentenced to 200 months in prison.

Much of the drugs distributed in this conspiracy were supplied through Robert Porter of Clarksville, Tennessee, who also pleaded guilty and has already been sentenced to 300 months in prison.

Duncan's co-defendants at trial, Alto Parnell and Chris Young, were also previously sentenced to life in prison due to their involvement in the drug conspiracy, and their criminal records.

Duncan was one of 32 defendants charged in a lengthy investigation focusing on drug trafficking in the Clarksville, Tennessee area.  The investigation uncovered substantial gang activity within the drug conspiracy and multiple firearms were seized during the take-down phase of the investigation in December 2010.

The investigation was conducted by the DEA, the Tennessee Bureau of Investigation and the Clarksville Police Department, with assistance from other state, local, and federal agencies.  Assistant U.S. Attorneys Sunny A.M. Koshy and Lynne T. Ingram represented the United States.



Sections
News
Topics
Chris Young, Clarksville Police Department, Clarksville TN, Cocaine, CPD, Crack Cocaine, David Rivera, DEA, Drug Trafficking, Nashville TN, Possession of Firearm during Commissio of Felony, Tennessee Bureau of Investigation, U.S. Attorney, U.S. Department of Justice, United States