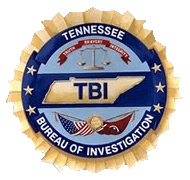 Nashville, TN – Investigators from The Tennessee Bureau of Investigation's Drug Investigation Division, the Rutherford County Sheriff's Office, and the Murfreesboro Police Department have obtained indictments for 22 individuals accused of being involved in a large-scale drug operation.
Beginning in July 2014, the three agencies embarked on a cooperative, large-scale effort, involving numerous overtime hours and resources, to develop information related to the sale and distribution of heroin and cocaine throughout Middle Tennessee.
Those implicated in the operation include the now former director of human resources in Wilson County, Christina Woodward, and those affiliated with two in-home care centers in Rutherford County.
Ms. Keisha's Kids was operated from the residence of Lakeisha Smith and Jamarr Kuilan.
Angels Day Care was operated from a residence in which Eric Patton lived. The day care's operator was not implicated in the case.
Additionally, the investigation revealed Rawle Cecil Chapman and Latrisha Lashaun Chapman used their affiliation with Church Street New and Used Tires to distribute drugs.
On June 3rd, the Rutherford County Grand Jury returned indictments for 22 individuals on a variety of charges related to the drug operation.
Eric Tyran Patton
Jamarr Juan Kuilan, 30, Murfreesboro
Juan Angel Kuilan, 50, Murfreesboro
Pequandre Dejuan Manley
Wayne Roger LeBlanc
Kimberly Renee Jordan, 46, Murfreesboro
Christina Woodward
Lakeisha Dawn Smith, 38, Murfreesboro
Crystal Leeann Hill
Sarah Madelyn Potter
Deonte Lamont Patton
Arron Douglas Patton
Carlos Antron Crawford
Michael Lamont Simpson
John Eric Henderson, 21, Smyrna
Jeffery Allen Walker, 39, Murfreesboro
James Kenneth Walker, 45, Murfreesboro
Brandon Scott Ford
Brandon Jackson Hart
Vickie Lynn Brown, 44, Nashville
Rawle Cecil Chapman, 36, La Vergne
Latrisha Lashaun Chapman
Today, the three agencies, with the assistance of the U.S. Marshals Service, arrested the individuals with names bolded above and booked them into the Rutherford County Jail on a variety of bond amounts. At the time of this release, age, hometown, and photographs were not available for all arrested subjects.
Anyone with information about the whereabouts of the remaining individuals should contact the TBI at 1.800.TBI.FIND.