Clarksville, TN – On Sunday morning, August 23rd, 2015 at 12:40am, Clarksville Police Officers responded to a shots fired call on Nolen Road. There was one victim from the shooting.
The suspect is Marcus Mitchell from Clarksville. He was booked into Montgomery County jail and charged with Aggravated Assault, Simple Possession, and Unlawful Drug Paraphernalia. His total bond amount is $30,500.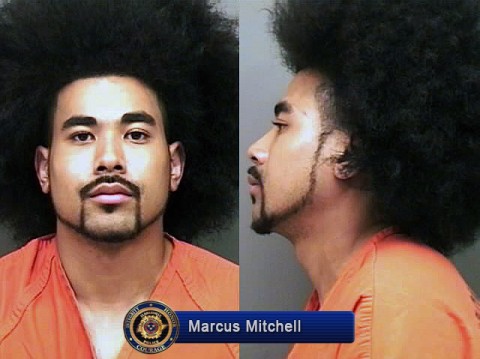 The victim is expected to recover and is at Vanderbilt Medical Center.
This is an ongoing investigation.
If anyone has any information related to this incident, please call Detective Cunningham at 931.648.0656 Ext 5195 or the Crime Stoppers Tips Hotline at 931.645.TIPS (8477).
Marcus Mitchell
Name: Marcus Mitchell
Gender: M
Race: B
Address: 3388 Shivas Road, Clarksville, TN
Arresting Officer: Chris Cunningham
Charged With: Aggravated Assault, Simple Possession/Casual Exchange, Unlawful Drug Paraphernalia
Booked Into: Montgomery County Jail
Bond: $30,500.00