Teen Driver Safety Week is October 18th – 24th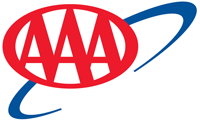 Knoxville, TN – A significant number of parents are unaware of Tennessee's Graduated Driver Licensing (GDL) guidelines, according to a study commissioned by the Tennessee Department of Health.
The survey showed 14 percent of parents who currently have teen drivers or have parented teen drivers in the last five years were unaware of the law. Tennessee's current GDL law includes restrictions on passengers, cell phone use and driving at night and includes required practice driving time prior to moving to the next phase.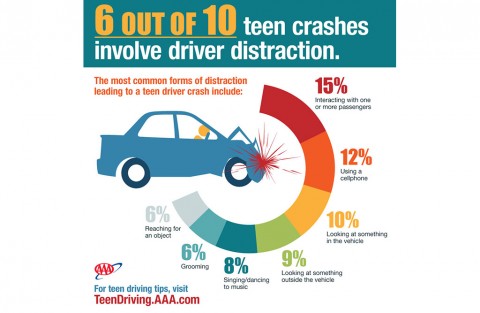 "Graduated Driver License programs are responsible for decreasing fatal and injury crashes among teen drivers, but parental involvement is key in keeping teen drivers safe," said Stephanie Milani, Tennessee Public Affairs Specialist, AAA – The Auto Club Group.
A separate component of the study asked law enforcement across the state what the most frequent GDL violations are.
They include:
Cell phone use: The GDL law prohibits cell phones while driving. This includes texting or hands-free cell phone use.
Passenger limitations: A driver in the intermediate restricted phase is limited to one passenger in the car. AAA Foundation for Traffic Safety research shows that a 16- or 17-year old driver's fatality risk doubles when carrying two passengers younger than 21 and quadruples when carrying three or more passengers younger than 21.
Nighttime restrictions: During the Learner Permit stage no driving is allowed between the hours of 10:00pm and 6:00am. At the Intermediate Restricted stage the hours to go 11:00pm and 6:00am.
"One way to make sure teens and parents have the same expectations for learning to drive is by talking through the process, including the consequences of not following the rules, before the teen gets behind the wheel," said Milani. "One effective tool to help keep teens safe is a parent-teen driving agreement to detail driving privileges, rules and consequences."
Information on Tennessee's GDL law, tips for parents and teens, a downloadable parent-teen driving agreement and more can be found at www.teendriving.aaa.com.
About the AAA Foundation for Traffic Safety
Established by AAA in 1947, the AAA Foundation for Traffic Safety is a 501(c)(3) not-for-profit, publicly-supported charitable educational and research organization. Dedicated to saving lives and reducing injuries on our roads, the Foundation's mission is to prevent crashes and save lives through research and education about traffic safety. The Foundation has funded over 200 research projects designed to discover the causes of traffic crashes, prevent them and minimize injuries when they do occur.
Visit www.AAAFoundation.org for more information on this and other research.
About The Auto Club Group
The Auto Club Group (ACG) is the second largest AAA club in North America.  ACG and its affiliates provide membership, travel, insurance and financial services offerings to over 9 million members across eleven states and two U.S. territories including Florida, Georgia, Iowa, Michigan, Nebraska, North Dakota, Tennessee, Wisconsin, Puerto Rico and the U.S. Virgin Islands; most of Illinois and Minnesota; and a portion of Indiana. 
ACG belongs to the national AAA federation with more than 55 million members in the United States and Canada and whose mission includes protecting and advancing freedom of mobility and improving traffic safety.