Austin Peay Sports Information

Nashville, TN – Given the successes of the previous two seasons, a fifth-place finish in the 2016 Ohio Valley Conference Indoor Track and Field Championships may not seem to be cause for much celebration.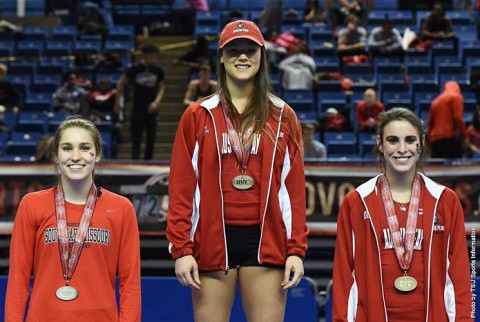 But dig deeper—through the injuries that left several of Austin Peay's best athletes at home or severely limited in the season's final indoor meet, and after the squad found itself in last place at the conclusion of Day One of the championships—and it would be hard to call fifth place any less than a success for
Doug Molnar
's charges.
"Really great job by our ladies today," Molnar said. "I am very, very proud of this team."
For Austin Peay, a freshman and a senior were Saturday's top performers. Senior Kymmalett Ross led the way on the track, winning her first career individual gold medal in the 55m dash with a school-record 6.94 mark.
The splendid sprinter followed that up with another school-record, this time in the 200m dash. Her 24.24 mark crushed her previous best by nearly a tenth of a second, and she wasn't quite done earning hardware—she joined juniors Terri Morris and Molly Jordan and senior Breigh Jones to break yet another school record, this time in the 4x400m relay. The quartet hit 3:45.58, earning a silver medal behind champion Tennessee State, and breaking the two-year old record by nearly two seconds.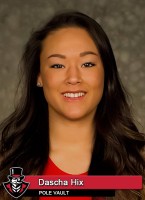 "What a fantastic day for Ross," Molnar said. "She wins the 55, is second in the 200 and then ran a great leg in the 4×4. A gold and two silvers, as competitive as this conference has become, is just fantastic."
Austin Peay's other podium-topping performance belonged to freshman Dascha Hix. The Fort Campbell High School product hit a personal-best 3.81m (12-6.00) in the pole vault to bring home Austin Peay's first gold medal in the event since 2010. Teammate Savannah Amato earned bronze with a 3.60m (11-9.75) mark, losing a jump-off for silver to Southeast Missouri's Sierra Maddox, while sophomore Gretchen Rosch pushed the Austin Peay total to 18 points in the pole vault with a seventh-place, 3.20m (10-6.00) mark.
"Dascha Hix had a personal-best on a pressure-packed day," Molnar said. "Then Amato gets third and Gretchen snares two more points. That was a huge turning point for us."
Morris found her way onto the podium for the second time as an individual in her Austin Peay career, winning heat one and taking bronze with a 56.24 run. She finished one spot ahead of teammate Breigh Jones (56.36), who battled through shoulder and leg injuries to add OVC Championship Medal No. 14 to her trophy cabinet from the relay.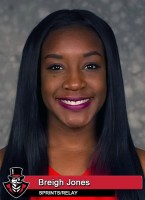 "Breigh Jones dislocated her shoulder three days ago and fought hamstring problems all winter," Molnar said. "She went out and was just a warrior today."
Junior Myiah Johnson won her heat of the 55m hurdle finals with a personal-best 8.03 mark, but found herself just off the podium behind Tennessee State's trio of Amber Hughes, Clairwin Dameus and Crystal Williams.
"I just can't say enough with how pleased I am with this group," Molnar said. "(Coaches James) Jenkins, Ryne Sexton and Valerie Brown did such a fantastic job helping get us in this position, and our trainer Ray-Anne (Swift) had to battle to keep us all healthy. I can't say enough about what a great job they did."
After a brief break, the Governors return to action March 19th with the Spring Fling in Clarksville Tennessee.