APSU Sports Information

Clarksville, TN – Austin Peay State University's softball team will end their 2016 season-opening, four-week, 14-game road swing this weekend, when they travel to Athens, GA, to participate in the 13th Annual Georgia Softball Classic.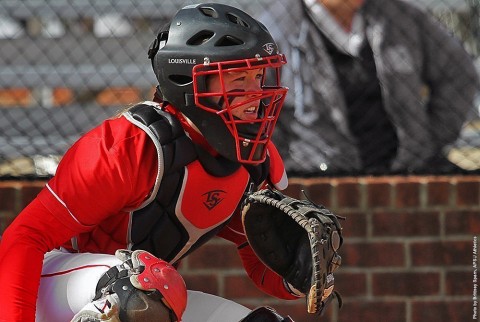 The classic opens on Friday with the Lady Govs (2-7) facing Western Carolina (11-5), 9:30am, followed by a noon contest versus Jacksonville (9-7).
On Saturday, Austin Peay plays national ranked #9 Georgia (13-1), 4:00pm, and Jacksonville at 6:30pm They will wrap up play on Sunday, 8:30am, with a rematch versus Western Carolina.
Minnesota (10-4) will also play in the classic this weekend, but Austin Peay will not face the Golden Gophers during their stay in Georgia.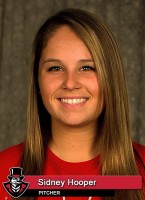 The games this weekend versus Western Carolina and Georgia will be the first meetings between Austin Peay and those programs in the Lady Govs 31-year history, while Austin Peay is 0-2 all-time versus Jacksonville – with the last meeting coming on March 6th, 2010 at the USF Under Armor Invitational, in Tampa, FL.
The contest versus Georgia is also the first time the Lady Govs have squared off against a nationally-ranked team since they faced then #22-ranked South Alabama on February 9th, 2014 at the Mardi Gras Invitational, in Mobile, AL.
Georgia is also the first Top-10 nationally-ranked team Austin Peay has faced since playing at then #8-ranked Oklahoma on March 6th, 2012.
Austin Peay enters this weekend's classic with six players hitting .300-or-better, led by Sidney Hooper's .375 batting average. She is followed by Kacy Acree (.344), Rikki Arkansas (.333), Danielle Liermann (.323), Chandler Groves (.303) and Mel Pavel (.300).
Acree also leads the Lady Govs with four doubles, two home runs, seven runs scored and seven RBIs.
In the circle, Autumn Hanners (1-3) and Allie Blackwood (1-0) have recorded Austin Peay's two wins, with Hanners' 4.12 ERA also leading the team. Hooper leads the pitching staff with nine strikeouts.