Clarksville, TN – The Montgomery County Sheriff's Office (MCSO) and The U.S. Marshals Service (USMS) have captured a fugitive sex offender who has been on the run for 18 months.
Christopher Dlubac, 38, was wanted by the Tennessee Department of Corrections and the Clarksville Police Department for sex offender violation, probation violation, and theft of property.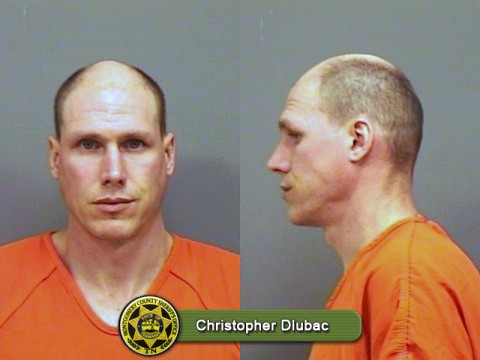 The MCSO and USMS were able to trace Dlubac to a home at 1468 Buchanon Drive.
Upon arrival deputies discovered a day care operating out of the residence. Vanessas Little Ones Childcare provides care to seven children, four of which were present at the time of Dlubac's arrest.
Dlubac faces additional charges for three violations of the sex offender registry. Failure to report current address, residing with minor children, and being present at a day care. He has also been charged with simple possession and unlawful drug paraphernalia.
His bond was set at $105,000.
Authorities are currently investigating the operator(s) of the day care. This is an on-going investigation.
Anyone who has had any contact with Vanessas Little Ones Childcare is asked to contact Investigator Jeffery Morlock at 931.648.0611 ext. 13412 or at 931.320.1883.
Christopher Dlubac
Name: Christopher Dlubac
Gender: M
Race: W
Address: Buchanon Drive, Clarksville, TN
Arresting Officer: Cody Lannom
Charged With: Four counts Sex Offender Violation, Probation Violation,Theft of Property, Unlawful Drug Paraphernalia, Simple Possession,
Booked Into: Montgomery County Jail
Bond: $104,000.00