Austin Peay (18-17/7-9 OVC) vs. Kansas (30-4/15-3 BIG 12)
Thursday, March 17th, 2016 |  3:00pm CT
DesMoines, IA | Wells Fargo Arena

Des Moines, IA – Austin Peay State University's magical late-season run has taken it west and if this Cinderella story is to continue the Governors hope Wells Fargo Arena becomes their "Field", err, "Court of Dreams," 3:00pm, Thursday, against No. 1 Kansas in first-round NCAA Regional action, to be broadcast by TNT.
Playing in their first NCAA tournament since 2008, the Governors enter Thursday's game amidst a six-game winning streak, their longest win streak since the 2010-11 season.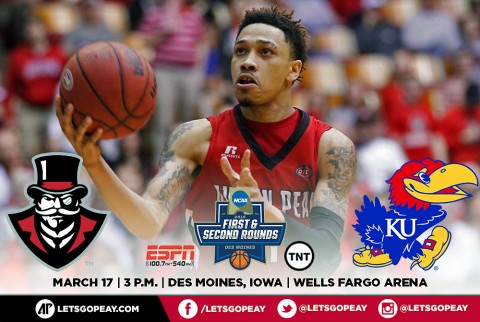 They had to win their final two regular-season Ohio Valley Conference games to finish 7-9 in the league and then hope for some help to gain a league-tourney berth—Eastern Kentucky lost at Tennessee Tech in the season finale, opening the door for the Govs to slip in as the No. 8 seed.
APSU then swept through the conference tournament beating the No. 5 (Tennessee Tech), No. 4 (Tennessee State), No. 1 (Belmont) and No. 2 (UT Martin) seeds, becoming the first No. 8 seed in league history to not only gain a tourney title championship berth but win it as well.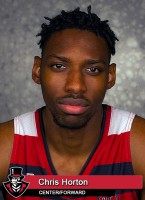 Senior center Chris Horton, whose championship game performance was hindered by an ankle sprain with 4:52 left in the first half, still earned tourney MVP honors by averaging 22.5 points and 14 rebounds per game.
It included a 37-point, 21-rebound performance in the opener against Tennessee Tech and 30 points and 16 rebounds against Belmont in the overtime semifinal game. Horten joined Darryl Bedford (1987), Keith Rawls (1989), Bubba Wells (1996), Josh Lewis (2003) and Todd Babington (2008) as Govs' OVC tourney MVPs.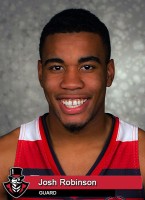 In addition, sophomore guard Josh Robinson (19.3 ppg in the tourney) and freshman wing Jared Savage (eight three pointers in OVC championship game) also were named to the all-tournament team.
It is no coincidence the Governors fortunes turned when Robinson was shifted from the two-guard to point with Savage inserted into the starting lineup prior to the SIUE contest—the beginning of the six-game win streak. Savage, for instance, was 19-of-34 from three-point range during the OVC tourney title run.
This is Austin Peay's sixth trip to the NCAA tournament, although the 1973 appearance last was vacated. It is the fourth under head coach Dave Loos, that first one coming in 1996 when Jermaine Savage was a star player. Twenty years later Jared Savage, Jermaine's son, is a key Govs member.
If the Governors are to win their first NCAA tourney games since beating Illinois in 1987, they will have to take down the favorite to win the national championship—it would be the first time a No. 16 seed would beat a No. 1 seed in NCAA tourney history.
The 30-4 Jayhawks have captured 12 straight Big 12 championships and enter the tournament amidst a 14-game winning streak that has lifted them to the nation's No. 1 status.
Kansas is led by senior forward Perry Ellis (16.7 ppg, 5.9 rpg), who has scored 20 or more points in four of his last five games. Junior guard Frank Mason III (13.1 ppg, 4.7 apg) is shooting 54.5 percent from 3-point range in his last eight contests.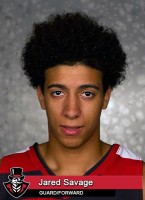 Another junior guard, Wayne Selden Jr., is a starter who averages double digits (13.1 ppg) and is shooting better than 40 percent from three-point range. Sophomore guard Devonte' Graham was named the Most Outstanding Player of the 2016 Big 12 Championship where he averaged 17.3 points and 3.3 assists in leading KU to the title.
Junior forward Landen Lucas, who like Ellis stands at 6-8, rounds out the KU starting lineup. He leads Kansas in rebounding (6.3 rpg) while averaging 5.2 ppg.
To gain a No. 1 seed, Kansas has followed the "Yellow Brick Road" through arguably the nation's most competitive conference. The Jayhawks carved out a 15-3 Big 12 record, winning their final 10 league tilts before winning three straight during conference tourney play.
Under Bill Self, the Jayhawks have gone 382-82 in his 13 seasons, including the 2008 National Championship. His teams have won at least 23 games for the past 18 seasons.
Broadcast Information
Television | TNT
Play-by-Play: Jim Nantz
Analyst: Grant Hill
Analyst: Bill Raftery
Reporter: Tracy Wolfson
Radio | Governors Sports Network
Play-by-Play: Scott Chase
Analyst: David Loos
Radio | Westwood One
(SIRIUS 93, XM 203)
Play-by-Play: Brandon Gaudin
Analyst: Mike Montgomery