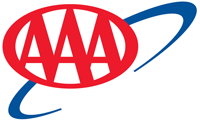 Tampa, FL – Motorists saw very little shift in prices at the pump last week as oil prices seemed to stabilize. Gas prices are hovering at their highest levels in more than six months, and the national average has remained above $2.00 per gallon for 46 consecutive days.
Sunday prices averaged $2.21 both nationwide and in Florida, $2.19 in Georgia, and $2.07 in Tennessee. 
"Gasoline demand continues to break seasonal records as low prices motivate people to drive more," said Mark Jenkins, spokesman, AAA – The Auto Club Group. "Refineries have ramped-up production to meet the increased demand, which helps to balance prices at the pump. Volatility in both gas and oil prices are expected in the short term, but barring any unforeseen price spikes or fuel shortages, gas prices should peak within the next month or two, like they did last year."

Global oil prices spent much of the week responding to factors capable of influencing supply. Reports that Iran may have reached pre-sanction levels of production revived concerns of global oversupply, which may overshadow production concerns.

Despite falling U.S. rig counts and weekly decreases in U.S. production, the domestic crude oil market remains well supplied.

The latest data from the U.S. EIA shows an increase in both crude oil inventories and gasoline inventories, which should help offset growing demand and keep pump prices relatively low.

Fuel Statistics
Summer drivers could find the lowest seasonal gas prices in more than a decade.
Demand for gasoline is nearly 6 percent more than a year ago.
Prices at the pump are 45 cents lower than a year ago and $1.46 lower than two years ago
The average motorist saves $22 for a full tank of gas compared to two years ago.
Gas prices averaged $2.22 last week – 5 cents more than the 7-day average the week before.
WTI oil averaged $44.24 a barrel last week – 55 cents less than a week ago, the second highest weekly average since November 27.
Consumer Attitudes
The lower price environment for gas prices has not only led to drivers taking to the roads at record levels, but is also shifting attitudes about various price points. Attitudes towards gas prices have changed significantly over the past few years, according to a new survey by AAA:
Half of U.S. drivers now believe gas is "too high" at $2.50 per gallon. This figure has dropped significantly in relationship to the price of gas. As recently as 2014, half of Americans believed gas was "too high" at $3.30 per gallon, while last year half of Americans believed it was "too high" at $3.00 per gallon. Only nine percent of U.S. stations are selling gas for more than $2.50 per gallon today.
More than 35 percent of Americans believe that gas is "too high" based on today's average price, even though gas prices are at the lowest levels since 2009. The vast majority of Americans also do not believe that gas is "cheap" today.
Current and Past Price Averages
Regular Unleaded Gasoline
Sunday
Saturday
Week Ago
Month Ago
One Year Ago
Two Years Ago
National
$2.212
$2.215
$2.213
$2.041
$2.659
$3.665
Florida
$2.206
$2.210
$2.211
$2.052
$2.638
$3.687
Georgia
$2.188
$2.193
$2.165
$2.013
$2.549
$3.664
Tennessee
$2.067
$2.072
$2.047
$1.865
$2.416
$3.485
Click here to view current gasoline price averages
AAA updates fuel price averages daily at http://www.fuelgaugereport.aaa.com/. Every day up to 120,000 stations are surveyed based on credit card swipes and direct feeds in cooperation with the Oil Price Information Service (OPIS) and Wright Express for unmatched statistical reliability. All average retail prices in this report are for a gallon of regular, unleaded gasoline.
About The Auto Club Group
The Auto Club Group (ACG) is the second largest AAA club in North America.  ACG and its affiliates provide membership, travel, insurance and financial services offerings to over 9 million members across eleven states and two U.S. territories including Florida, Georgia, Iowa, Michigan, Nebraska, North Dakota, Tennessee, Wisconsin, Puerto Rico and the U.S. Virgin Islands; most of Illinois and Minnesota; and a portion of Indiana.
ACG belongs to the national AAA federation with more than 56 million members in the United States and Canada and whose mission includes protecting and advancing freedom of mobility and improving traffic safety.
Sections
News
Topics
AAA, EIA, Florida, Gas Prices, Georgia, Iran, Mark Jenkins, Oil Price Information Service, Oil Prices, OPIS, Tampa FL, Tennessee, The Auto Club Group, Wright Express, WTI