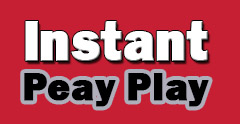 Clarksville, TN – Austin Peay State University had two of its fall sports show some early potential in their first game-type efforts, with football having its first full scrimmage on August 13th at Fortera Stadium, while the soccer team played to a 1-1 tie versus Georgia State on August 14th in its lone exhibition match of the preseason.
For the football Govs, their offense showed some explosiveness that they were lacking last season, with scoring plays of 30 yards, 17 yards and 20 yards.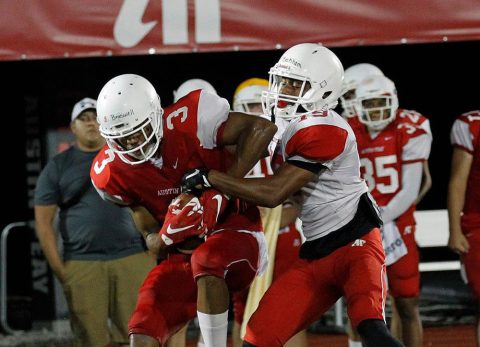 The Govs picked up key first downs several time on third- and fourth-down plays – something they also struggled with in 2015 converting only 24 percent of their third-down tries and only 39 percent on fourth down.
But they weren't perfect with two long scoring plays (a 75-yard run and a 35-yard pass) being called back on holding calls. They also gave up a safety early-on in the scrimmage and had a fumble on a handoff.
Those mistakes are definitely things the Govs coaching staff can fix in practice over the next couple of weeks.
Jared Beard, who led the Govs last year with 49 receptions and six touchdowns, looks to have picked up where he left off last season, as he caught two touchdowns passes on the night, the first from Mickey Macius and the second from Tommy Hays.
The Govs also got a rushing touchdowns from Carlos Walden and Derrick James.
Defensively, the Govs recorded a safety and a quarterback sack among its big plays during the scrimmage, with the sack being a very good sign for the Govs defensive push up front after recording only nine total sacks in 2015.
The Govs will have seven more practices with week before their final preseason scrimmage on August 20th at Fortera Stadium beginning at 2:45pm.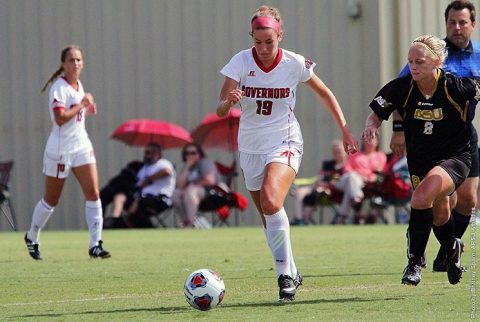 For the soccer team this weekend, their lone exhibition match of the preseason ended in a 1-1 road tie with Georgia State in Atlanta, GA – a good result against a team that won 11 matches in 2015 has four of its leading scorers returning and made the finals of the Sun Belt tournament last season.
In fact, Austin Peay scored the first goal of the match, in the 39th minute, coming off a shot from sophomore McKenzie Dixon off a pass from redshirt freshman Pamela Penaloza.
The goal should be the first of many for Dixon, who was named First-Team All-OVC as a freshman and finished with nine total goals in 2015.
Georgia State would tie the game two minutes later on a goal off a header coming on a corner kick.
Overall, 19 different Govs saw action versus Georgia State, including Lindsey Todd playing the first half in goal for APSU and Mark Parker Powell tending the net in the second half.
Austin Peay officially opens the 2016 season, 7:00pm, August 19th at Alabama-Birmingham.