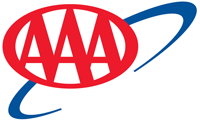 Tampa, FL – Motorists saw little change at the pump last week. Compared to a week ago, average prices remained the same in Florida, and rose 1-cent in Georgia and Tennessee.
"Frozen gas prices are a good sign that we could soon see some relief at the pump," said Mark Jenkins, spokesman, AAA – The Auto Club Group. "Now that the holidays are over and cold weather is moving across much of the country, gasoline demand should drop, and prices could too."
Gas Prices
The average price in Florida of $2.41 is fractions of a cent lower than yesterday. Pump prices have seen small declines over the last three days, after finishing a 9-day streak of increases for a total of 9 cents.
The Georgia average price of $2.26 is fractions of a cent higher than yesterday. Pump prices have increased 13 consecutive days for a total of 7 cents; although prices only rose one full cent over the last seven days.
The Tennessee average price of $2.14 held stable over the last three days, after rising 6 cents in nine days.
Oil prices will continue to drive prices at the pump. They are the primary reason gas prices are about 40 cents higher than this time last year. Last week, the price of WTI averaged $53.34 a barrel; they averaged $34.63 this time last year.
Pump prices plunged 17 cents during the month of January last year, but that came with a $10.00 decline in oil prices. If oil prices remain steady this month, pump-price adjustments should follow a more modest decline of 5-10 cents at best.
Pipeline issues could impact Clarksville/Nashville Gas Prices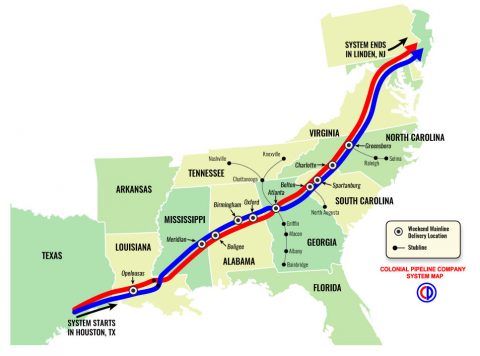 OPIS reports that officials with Colonial Pipeline shutdown Line 19 near Chattanooga, Tennessee, due to a suspected gasoline release. Line 19 delivers gasoline to Nashville from Atlanta via Chattanooga. Chattanooga is served by Line 18, which is not affected by the shutdown.
Crews are still assessing repair options for Line 19, the company said. OPIS notes that the potential market impact in the Nashville area and Tennessee remains unclear so far as it depends on the duration of that regional delivery shutdown.
A two-day shutdown of a spur line at the Plantation Pipeline system in Fredericksburg, VA, in December 2016 did not cause a significant fuel supply issue in the wholesale market.
A longer pipeline shutdown could cause severe supply issues in the Tennessee region. It could also mean a possible backing up of supplies into the Gulf Coast.
Chattanooga and Nashville were two of the several markets that had faced tight supplies when Colonial shut its Line 1 twice during the September-November 2016. Line 1 suffered a leak and a gasoline explosion at Shelby County, AL. A significant fuel supply volume to Chattanooga and Nashville comes from Line 1.
Current and Past Price Averages
Regular Unleaded Gasoline
Sunday
Saturday
Week Ago
Month Ago
One Year Ago
National
$2.369
$2.367
$2.336
$2.197
$1.988
Florida
$2.408
$2.410
$2.408
$2.212
$1.992
Georgia
$2.259
$2.259
$2.245
$2.183
$1.883
Tennessee
$2.144
$2.145
$2.131
$2.047
$1.746
Click here to view current gasoline price averages
AAA updates fuel price averages daily at www.GasPrices.AAA.com. Every day up to 120,000 stations are surveyed based on credit card swipes and direct feeds in cooperation with the Oil Price Information Service (OPIS) and Wright Express for unmatched statistical reliability. All average retail prices in this report are for a gallon of regular, unleaded gasoline.
About The Auto Club Group
The Auto Club Group (ACG) is the second largest AAA club in North America. ACG and its affiliates provide membership, travel, insurance and financial services offerings to over 9 million members across eleven states and two U.S. territories including Florida, Georgia, Iowa, Michigan, Nebraska, North Dakota, Tennessee, Wisconsin, Puerto Rico and the U.S. Virgin Islands; most of Illinois and Minnesota; and a portion of Indiana.
ACG belongs to the national AAA federation with more than 56 million members in the United States and Canada and whose mission includes protecting and advancing freedom of mobility and improving traffic safety.