Tennessee Athletics Department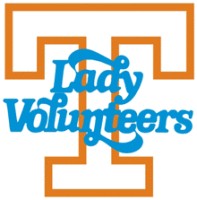 Knoxville, TN – After a dominating first half by the Lady Vols, an early attempt at a second half comeback by Vanderbilt was not enough, as Tennessee beat Vanderbilt, 91-63, on Sunday at Thompson-Boling Arena.
Four Lady Vols (12-7, 3-3 SEC) had double-digit scoring outings with Diamond DeShields leading the way with 23 points to go along with four rebounds, three assists and a steal. Alexa Middleton posted 19 points and seven assists, while Jaime Nared and Mercedes Russell had 17 and 15 points, respectively.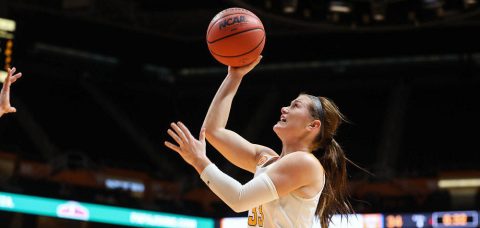 Erin Whalen and Marqu'es Webb led the Commodores with 13 points each on the night, but Vanderbilt (10-10, 0-7 SEC) struggled to find their rhythm, shooting 40-percent from the field.
The Lady Vols started the game with a quick 7-0 run, sparking from a DeShields jumper in the opening seconds. Tennessee shot 65 percent from the field in the opening quarter. In the waning seconds of the opening quarter, Middleton put back a layup that gave the Lady Vols a 30-12 lead.
With the Commodores attempting to chip away at the deficit in the second quarter, fouls kept them from gaining any momentum, committing 10 of their 15 total fouls for the first half. The Lady Vols went into the half with a 56-29 lead after enjoying a 12-point scoring run to close out the half.
Tennessee had two players in double-digit territory by intermission, with DeShields and Middleton having 13 points each. UT's 56 points was the most in the first half of a game since last season's opener against Central Arkansas (63, 11/15/15).
The Commodores turned things around out of the half, outscoring Tennessee 22-10 in the third stanza. Vanderbilt shot nearly 59 percent from the field, while Tennessee was only able to make four of its 14 shots.
The comeback wasn't enough, though, as Tennessee stepped up on defense in the fourth period, allowing the Commodores to only make five of their 14 field goal attempts.
Shining Bright
Diamond DeShields had her fifth game of the year with over 20 points, marking her 29th in her time career. Today's game was her fourth outing in seven games with 20 points or more.
Starting Fast
The Lady Vols 30-point first quarter marked the third of the season and the fifth time in team history. The first half performance marked the first time this season that they had over 40 points in a half in SEC play.
Up Next for UT Lady Vols
Tennessee will next face Florida on January 26th. The Lady Vols and the Gators will play at 6:00pm CT with an online broadcast on SEC Network +. UT's next contest at Thompson-Boling Arena is February 2nd against LSU.