Tennessee Athletics Department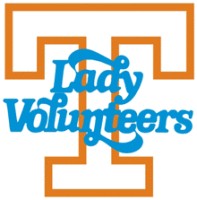 Gainesville, FL – Diamond DeShields posted an all-around performance to lead Tennessee to an 84-75 win over Florida at Exactech Arena on Thursday night.
DeShields finished with 27 points on 9-of-13 shooting, five rebounds, three assists and three steals. Jaime Nared had another strong performance, scoring 16 points and grabbing seven boards. Mercedes Russell and Alexa Middleton also got into double digits, totaling 14 and 11 points, respectively.
Tennessee (13-7, 4-3 SEC) picked up its second conference road win of the season with the wire-to-wire victory over Florida (10-10, 1-6 SEC).
Ronni Williams led the charge for the Gators, finishing with 31 points on 10-of-18 shooting. Haley Lorenzen chipped in 17 points, 11 rebounds and three blocks on the night.
The Lady Vols gained momentum early, going on an 18-2 run in the first quarter. DeShields got off to a quick start, scoring eight points on 3-of-5 shooting in the opening stanza. Florida used a run of its own to pull within eight and make it a 27-19 game after a quarter.
The Gators cut the lead to only four points early in the second period, but a timeout by head coach Holly Warlick got the Lady Vols' offense rolling. Tennessee shot 58.3 percent from the floor in the quarter. During the first half, UT went 6-of-11 from behind the arc to help take a 48-34 lead into halftime.
Tennessee thrived from the charity stripe in the third period, hitting 14 of its 16 shots to fuel the Big Orange offense. The Lady Vols held on to a 71-58 lead going into the fourth. Despite outscoring UT in the second half, UF was unable to overtake Tennessee.
Starting Fast
Tennessee came out firing on all cylinders to begin the game against the Gators, shooting 56 percent from the field.
After Florida cut it to a 5-4 game, the Lady Vols went on an 18-2 run to establish a stout lead in the first stanza.
Jaime Nared was feeling it from behind the 3-point line, converting on three of four shots for nine points in the quarter. Her three 3-pointers tied a career high.
Diamond DeShields also played well for UT, hitting the opening shot of the game with a 3-pointer. She had eight points in the quarter and finished with 27 (her SEC high)for her fifth 20+ scoring effort in the last eight games. She now has six 20+ point efforts this season and 30 for her career.
Next for UT Lady Vols
The Lady Vols are back on the road again on Monday, as they meet #5/4 South Carolina in Columbia at 5:00pm CT on ESPN2.
Video
Highlights | Lady Vols vs. Florida