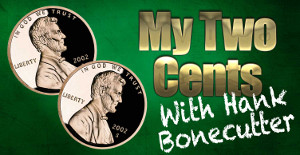 Clarksville, TN – It's been a really crazy weekend for me as we prepared for family to come over for our annual Christmas dinner and celebration. Throughout the day as I monitored my social media accounts, I was blown away at the amount of love and joy I was witnessing.
I had already had a reunion of sorts with a family of young ladies I've known since they were babies, and now they each have a family of their own. As I played with THEIR children, I couldn't help but remember a time when I did the same thing with their moms when they were that age. Not only did it make me feel old, but I was so proud of these young women for the choices they had made and the families they had created.
And you know what? They had come home to THEIR mom and dad for Christmas. As it should be. IT was SO special.
I was truly touched.
Throughout the day I mixed with other dear friends as I went to other Christmas events and office parties, then put the final touches on my Christmas shopping and called it a day.
Once I was home by Saturday afternoon, My only job was to prepare the meat for the Sunday meal. After that, I had a lot of time on my hands.
I turned to Facebook and Instagram and what do I see? Loads of friends and family celebrating their Christmas traditions. Lots of children opening gifts, sitting on Santa's lap, gathering around grandma's kitchen making cookies or maybe wrapping presents.
There was NOT ONE negative item in the news thread. Social media had been turned into a "love machine" and we were all fully involved with the celebration of Christmas. The birth of Jesus Christ.
I was having a Social Media Christmas and it was wonderful. How else would I have been able to see so many friends enjoy Christmas with family and friends?
I love seeing new grand children of friends of mine, while seeing young adults and their families and me thinking. "Man I remember you when you were just ten years old and came on my radio show with your dad." Or, "I remember when your daddy and my son played ball together in Little League" and now they're fathers.
WOW. TOO MUCH MEMORY OVERLOAD!
Throughout the day and night, I would see family pictures. Family's around the dinner table. Children gathered under the tree. Some were outside playing with a new toy. Some were at church for their Christmas service.
IT WAS A WONDERFUL LIFE!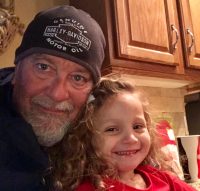 Today was beautiful for me. My children are grown. I'm not worried about putting cookies and milk out for Santa. I'm not needing to stay up all night wrapping presents. Today was my busy day. Tomorrow will be a breeze.
But for today, I enjoyed so many of you and how you truly treasure Christmas. And Jesus! The Reason for the season.
So for the first time in a long time, I was happy to be on social media, because without it, I would have missed so much.
Merry Christmas to all of you. Young and Old. I hope your Christmas is a beautiful one with family and friends and with Jesus at the heart of your family.
Social Media allowed me to be with you and I'm grateful.
Merry Christmas.