#15 Tennessee Vols at Alabama
Saturday, February 10th, 2018 | 5:00pm CT
Tuscaloosa, AL | Coleman Coliseum | TV: SEC Network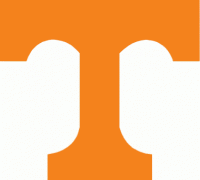 Tuscaloosa, AL – Riding a six-game winning streak, No. 15 Tennessee is set for another tough road game Saturday against Alabama in Coleman Coliseum. The game will tip at 5:00pm CT and will be televised live on SEC Network and streamed online via WatchESPN.
The Vols (18-5, 8-3 SEC) are coming off their first win in Rupp Arena since 2006, beating 24th-ranked Kentucky, 61-59, on Tuesday night. Lamonté Turner was the player of the game, draining the decisive go-ahead three with 26 seconds left in the game. He would finish with a game-high 16 points on four treys. The SEC Sixth Man of the Year candidate has scored in double figures in four straight games and five of the last six, averaging 16.2 ppg during the stretch.
Avery Johnson and the Crimson Tide (15-9, 6-5 SEC) are one of the league's most dangerous teams. SEC Freshman of the Year candidate Collin Sexton can go off on any given night from anywhere on the floor.
The first-year guard is third in the SEC in scoring with 18.6 ppg to go along with 3.8 rpg, 3.3 apg and 1.1 spg. When playing in Coleman, Alabama is one of the toughest teams in the country to beat, boasting wins over current RPI Top-20 teams in Auburn, Oklahoma and Rhode Island.
After Saturday night's matchup, the Vols return home for their second meeting with the South Carolina Gamecocks on February 13th at 8:00pm CT. UT claimed the first meeting in Columbia, 70-63, led by 25 points from Turner.
After that game, Tennessee will prepare for a 5:00pm CT tip at Georgia on February 17th, the first of two meetings in the final five games of the regular season.
The Series
Overall: Alabama leads, 78-68
In Knoxville: UT leads, 46-22
In Tuscaloosa: UA leads, 44-18
Neutral Sites: UA leads, 12-4
Current Streak: UT has won one
Last Meeting: Tennessee won, 59-54, in Tuscaloosa, 3/4/17
Rick Barnes vs. Alabama: 1-2
Rick Barnes vs. Avery Johnson: Tied, 1-1
Right Now
Tennessee ranks eighth nationally in average home attendance, having drawn 15,981 fans through 12 home games at Thompson-Boling Arena.
During its six-game win streak, Tennessee is allowing just 58.5 ppg and has not surrendered more than 63 points.
Per KenPom.com, Tennessee rates in the national top 30 in both offensive (27th) and defensive (4th) efficiency.
The Vols are rated No. 10 in the NCAA RPI and own the nation's third-rated SOS, per KenPom.com.
A Win Would
Give Tennessee a seven-game overall win streak (its longest since 2010-11) and a six-game win streak in SEC play (its longest since 2012-13).
Give the Vols back-to-back victories over Alabama for the first time since 2009 and 2010.
Give Tennessee seven true road wins in nine tries this season. The Vols haven't won seven true road games since winning 10 in 2007-08.
About the Alabama Crimson Tide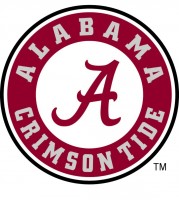 Under the direction of third-year head coach Avery Johnson, the Crimson Tide (15-9, 6-5 SEC) currently rank tied for fourth in the SEC standings and 42nd in the NCAA's latest RPI listing.
During the non-conference slate, Alabama earned wins over BYU, Lipscomb and Memphis in the first month of season. The Tide followed up its hot start with huge victories over current RPI top-20 teams in Rhode Island (#6) and Oklahoma (#19), both of which occurred in Coleman Coliseum.
In SEC play, Alabama boasts a 4-1 record at home and snagged wins over Auburn, who is first in the standings, and an 18-point road win at Florida.
SEC Freshman of the Year candidate Collin Sexton has been Alabama's best player this season. The first-year guard is third in the SEC in scoring with 18.6 ppg to go along with 3.8 rpg, 3.3 apg and 1.1 spg. Against Minnesota, Sexton dropped 40 points on 12-of-22 shooting for the conference's highest scoring mark by an individual this season.
Donta Hall is the team's second-leading scorer at 10.8 ppg and anchors the defense with 7.0 rpg and 2.3 bpg to lead the Tide. Hall ranks in the top 10 in the SEC in both blocks (third) and rebounding (seventh).
John Petty (10.7 ppg) and Dazon Ingram (10.3 ppg) round out the double-digit scorers for Alabama. Petty is the team's leading shooter from beyond the arc, knocking down 61 treys on the year. Dazon averages 6.0 rpg and 2.8 apg.
In its last outing, the Crimson Tide fell on the road at Mississippi State, 67-63. Sexton led the way with 18 points, but he and Petty combined to make just 1-of-14 from 3-point range. Despite making just 18 field goals the whole game, Alabama was able to stay within striking distance by going 24-of-30 from the charity stripe.
Prior to arriving at Alabama, Johnson played 16 seasons in the NBA, winning an NBA title with the San Antonio Spurs, and subsequently served as the head coach of the Dallas Mavericks from 2005-08 and the Brooklyn Nets from 2010-12. He earned NBA Coach of the Year honors in 2006.
Last Meeting with Alabama
Grant Williams recorded a double-double with 16 points and 10 rebounds, Lew Evans added 13 points, and Tennessee surged in the second half to take a 59-54 win over Alabama in the Vols regular-season finale on March 4, 2017, in Thompson-Boling Arena.
Despite offensive struggles in the first half, Tennessee came roaring back, outscoring Alabama 37-18 in the final period of play. Evans knocked down three of the team's six second-half 3-pointers.
Williams recorded his fourth double-double of the year. Evans scored 13 points on 4-7 shooting while grabbing five rebounds in his final regular-season game in Thompson-Boling Arena.
Admiral Schofield scored seven of his 10 points in the second half, including an emphatic dunk that sealed the win with 10 seconds remaining.
Tennessee's Senior Day saw a slow offensive start for both the Vols and Alabama. UT was only behind 13-10 after a Schofield 3-pointer with 11:48 left in the period ended a five-minute streak without a made basket. The Tide's Ar'Mond Davis then answered with a 3-pointer of his own, which sparked a 13-2 Alabama run to extend its lead to 26-12. The Tide led 36-22 heading into halftime. Alabama's bench scored 23 during the first half.
Three minutes after the intermission, Tennessee came charging back to flip the first half's script. Evans knocked down a 3-pointer from the left wing to start a 21-7 run for the Vols. The run came to a head as Williams hit a three as the shot clock expired from the right corner, giving UT a 48-47 lead with 8:35 remaining.
Alabama regained the lead momentarily during a cold-shooting stretch by the Vols, who were 0-of-8 over the next five minutes. But UT rallied back behind a flurry of threes.
Memorable Vol Performances Against Alabama
Bill Hann dished an incredible school-record 19 assists against the Tide on January 6th, 1968, leading UT to an 82-63 win in Tuscaloosa.
Grand Junction, Tennessee, native Steve Hamer posted a memorable 31-point, 21-rebound effort against the Tide in the 1996 SEC Tournament in New Orleans. The Vols won 77-65.
The legendary Bernard King recorded 37 points and 18 rebounds against Alabama on January 31st, 1975, as ninth-ranked Tennessee downed No. 11 Alabama 80-74 in Knoxville.
Dyron Nix holds UT's single-game scoring record against Alabama, as he dropped 38 points on the Tide on March 2, 1988, in Knoxville.
Barnes Was A Bama Assistant
Rick Barnes spent the 1985-86 season as an assistant coach at Alabama under Wimp Sanderson. It was Barnes' first taste of "major" college basketball.
The Crimson Tide went 24-9 (13-5 SEC) that year and finished third in the conference. Bama earned a No. 5 seed in the NCAA Tournament and defeated Xavier and Illinois before falling to Southeast No. 1 seed Kentucky in the Sweet Sixteen.
That Alabama team featured 15-year NBA veteran Derrick McKey, one-time Alabama head coach and current NC State head coach Mark Gottfried, five-year NBA veteran Jim Farmer and seven-year NBA veteran Buck Johnson (team's top scorer).
After Barnes' lone season in Tuscaloosa, he moved on to Ohio State to work as an assistant coach under Gary Williams.
As a head coach, Barnes is 5-6 against schools at which he once worked (he's 1-2 vs. Alabama, 0-1 vs. Ohio State, 2-0 vs. Providence, 0-1 vs. Clemson, 2-2 vs. Tennessee).
UT Has Bested 2016-17 Wins Total
With 18 triumphs thus far, Tennessee has already exceeded last season's total of 16 wins, and the Vols still have seven regular-season games remaining.
Tennessee Shares League Lead With Eight Wins Away From Home
Tennessee's eight wins away from home are second-most among SEC teams this season (Auburn has nine). The Volunteers have six true road wins (in eight tries) and a pair of neutral-site wins (Purdue and NC State).
UT's true road wins have come at Georgia Tech, Wake Forest, Vanderbilt, South Carolina, Iowa State and Kentucky.
The Vols have upcoming road game at Alabama, Georgia, Ole Miss and Mississippi State.
Rivalry Sweep
Tennessee has swept traditional rivals Kentucky and Vanderbilt for the first time since the 1998-99 season. That 1998-99 squad, coached by Jerry Green, won the SEC Eastern Division title, reached the second round of the NCAA Tournament and finished with a record of 21-9 (12-4 SEC) to earn a year-end AP ranking of No. 20.
Trending Now
In SEC play, Tennessee leads the league in assists per game (16.2) and assist/turnover ratio (1.4) and rebounding defense (32.8 rapg) while ranking second in scoring offense (77.4 ppg), scoring margin (+7.8) and field-goal percentage (.470).
The school record for 3-point percentage is .3912, set during the 1989-90 season (Allan Houston era). Tennessee's current 3-point percentage is .3909.
Excluding any postseason games, UT is on pace to total 524 assists during the regular season. That would stand as the seventh-highest single-season total in school history.
The Vols also are on pace to finish the regular season with 155 blocked shots. That would rank as the sixth-highest single-season total in school history.
Sophomore guard Lamonté Turner has made 20 consecutive free throws dating to Tennessee's January 6th win over Kentucky. In SEC play, his .949 free-throw percentage (37-of-39) leads the league.
Junior forward Kyle Alexander has 21 blocks over UT's last eight games (2.6 bpg).
Daniel's assist-turnover ratio this season is an impressive +2.56. That ranks fifth in the SEC and 49th nationally.
Tennessee Scoring At Highest Rate in Nine Years
Tennessee's scoring average of 77.0 points per game stands as the program's highest since the 2008-09 Volunteers averaged 78.4 ppg. During the coaching tenure of Rick Barnes (89 games), Tennessee averages 75.4 ppg.
Are You Not Entertained?
Most basketball fans prefer for their team to play a high-scoring brand of hoops. Hello, Big Orange.
In 89 games under head coach
Rick Barnes
(spanning less than three full seasons), Tennessee has scored 80 or more points 33 times. That equates to 41.3 percent of UT's total games under Barnes. And the Vols are 28-5 in those contests (.848).
In the four full seasons prior to Barnes' arrival on Rocky Top, Tennessee reached the 80-point mark a total of 24 times (in 136 games).
Tennessee has scored 90 or more 11 times during the Barnes era, and the Vols have hit 100 once.
Turner Making Strong Case For SEC Sixth Man of the Year
Vols sophomore Lamonté Turner has not started a game this season, but he has come off the bench to score 15 or more points eight times. And he has scored 20 or more in two of UT's last six games.
Turner is the team's third-leading scorer both overall (11.0 ppg) and in SEC play (12.6 ppg). The Alabama native has held or shared the team lead in scoring in seven times this season.
Turner made a season-high six 3-pointers in UT's Jan. 27 win at Iowa State, finishing with 20 points. His go-ahead 3-pointer at Kentucky on February 6th with 26 seconds left in regulation secured the Vols' first win at Kentucky on since 2006.
Turner also recently authored a streak of 130+ consecutive minutes played without committing a turnover, dating from the first half at South Carolina on January 20th to the first half of UT's win at Kentucky on February 6th.