Clarksville, TN – The Austin Peay State University Department of Art + Design, with support from the APSU Center of Excellence for the Creative Arts, will welcome artist Dario Robleto to campus for a public lecture at 6:00pm, Tuesday, March 13th, in Heydel Hall (Art + Design Room 120).
Robleto will be a guest artist, invited by the Acuff Chair of Excellence Sonya Clark. That Tuesday, before his lecture, he will meet with the students from Clark's Acuff class.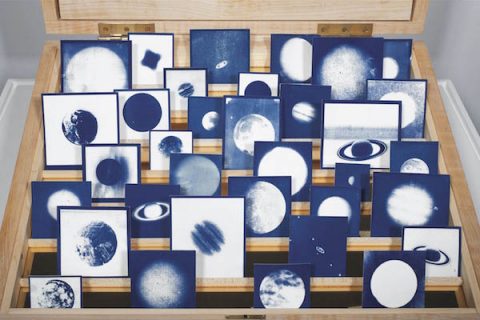 Robleto is a transdisciplinary artist, citizen-scientist, researcher, writer and teacher based in Houston, Texas.
He has exhibited his work extensively since 1997, most recently at the Menil Collection, Houston, and Prospect New Orleans. Robleto has been a visiting artist and lecturer at many universities and institutions, including Massachusetts Institute of Technology, Cambridge, and the Hubble Space Telescope Science Institute, Baltimore, Maryland.
He served as a research fellow and resident at institutions such as Rice University and the Smithsonian Museum of American History.
In 2015, he joined a distinguished team of scientists as the artistic consultant to "Breakthrough Message"—a multi-national effort that aims to encourage intellectual and technical debate about how and what to communicate if the current search for intelligent life beyond Earth is successful.
In 2016-2017, he was a co-organizer of the International Conference on Mobile Brain-Body Imaging and the Neuroscience of Art, Innovation, and Creativity in Cancun, Mexico and Valencia, Spain. Currently, he is an artist-in-residence in Neuroaesthetics at the University of Houston's Cullen College of Engineering and at the SETI Institute in Mountain View, California. In 2016, he was appointed as the Texas State Artist Laureate.
All events for the Department of Art + Design are free and open to the public. For information on the exhibitions or lectures, contact Michael Dickins, gallery director, at . To stay informed of upcoming events or scheduling changes, follow the Department of Art + Design on Facebook, Instagram and Twitter.