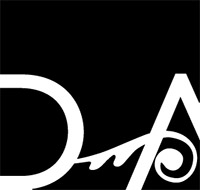 Clarksville, TN – F&M Bank's Franklin Room was packed Friday night with art lovers and avid supporters of the Downtown Artists Co-op, for the DAC's Annual Art Auction & Gala.
This year's event featured great food, live music and an incredible selection of artwork by local artists, that was auctioned throughout the evening. There were ten offerings in the live auction, including works by Peggy Bonnington, Janet Felts, Betty Liles and others, and more than a dozen pieces in the silent auction.
Hope Brill is the current DAC Vice President. "We have an unexpectedly huge crowd this year," Brill said. "I think we might have underestimated the community response for this year's event. We are very pleased with the turnout."
Pieces for the auction are donated by local artists, then a group from outside the gallery select the ten works of art that are featured in the live auction, which is conducted by Sammy Stuard.
"I think we have 16 items in our silent auction this year," Brill said. "Gail Meyer, Bob Privett, D. C. Thomas, Gerald Gilman and several other wonderful artists donated their work to help us raise money for the DAC. All the money raised goes towards things like keeping the lights on and paying the rent, all the necessary expenses that keep us going."
Brill says that it's not unusual for the silent auction to generate more funds than the live auction. "I think a lot of bidders find the nature of the silent auction to be very appealing," she said. "Some tenacious people find that thing they really like, and focus on it until the end."
The DAC has been in business on Franklin Street since 2001, and in its current location since 2004. DAC currently boasts almost 30 Full Artist Members, 16 Consignment Artists, and more than 50 Patrons.
Photo Gallery