NASA Headquarters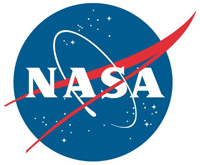 Washington, D.C. – The first test flights for new spacecraft designed by commercial companies in collaboration with NASA to carry astronauts to and from the International Space Station from the United States are known as Demo-1 for SpaceX and Orbital Flight Test for Boeing.
NASA's goal in collaborating with Boeing and SpaceX is to achieve safe, reliable and cost-effective transportation to and from station on the companies' spacecraft. Both companies have matured their designs, are making significant progress through their extensive testing campaigns, and are headed toward flight tests to validate their systems.
An uncrewed flight test was not a NASA requirement for certifying these systems for human spaceflight. Boeing and SpaceX volunteered to perform these tests to demonstrate their systems are safe for crew.
"This was above and beyond the NASA requirement in the contract," said Kathy Lueders, Commercial Crew Program manager at NASA Kennedy. "Both partners said they really wanted to have an uncrewed flight test to make sure the integrated rockets, spacecraft and re-entry systems are all working as designed to be able to ensure the integrated system is functioning."
Each test flight will provide data on the performance of the rockets, spacecraft, ground systems, and operations to ensure the systems are safe to fly astronauts. Boeing's CST-100 Starliner spacecraft will be launched atop a United Launch Alliance Atlas V rocket from Space Launch Complex 41 on Cape Canaveral Air Force Station in Florida.
"Tomorrow we will meet the astronauts who will be the first to fly the CST-100 Starliner. Our commitment has always been to provide NASA and those crews the highest level of mission assurance," said John Mulholland, vice president and program manager for Boeing's Commercial Crew effort. "We believe the earliest time we can confidently do that will be in mid-2019 after flying an uncrewed flight test late this year or early next year. I'm incredibly proud of the progress our team has made, and it has been inspiring to watch them work through challenges quickly, while developing a brand new human-rated spacecraft that Boeing, NASA and the nation can be proud of."
SpaceX designed its Crew Dragon spacecraft to launch atop the company's Falcon 9 rocket from historic Launch Complex 39A at NASA's Kennedy Space Center in Florida.
"Safely and reliably flying commercial crew missions for NASA remains the highest priority for SpaceX," said Benji Reed, Director of Crew Mission Management at SpaceX. "We look forward to launching Crew Dragon—designed to be one of the safest, most-advanced human spaceflight systems ever built—and returning human-spaceflight capabilities to the United States for the first time since the Space Shuttle Program retired in 2011. SpaceX is targeting November 2018 for Crew Dragon's first demonstration mission and April 2019 for Crew Dragon's second demonstration mission, which will carry two NASA astronauts to and from the International Space Station."
NASA is making crew assignments now for the Boeing Crew Flight Test and SpaceX Demo-2 to support flight training as we return to launching our astronauts from American soil. As a partner approaches its target readiness date, NASA will work with the company and the Eastern Range to identify launch dates within the busy International Space Station schedule to ensure science investigations, as well as logistics activities and critical operations continue while these new spacecraft are tested.
Many of the team members leading the unique public-private partnership believe the agency is on the cusp of something life changing with its Commercial Crew Program.
"I'm excited to be part of the future of space travel," said Jon Cowart, acting deputy manager for the Commercial Crew Program's Mission Management and Integration office at NASA's Kennedy Space Center in Florida. "When we get to this point the companies will have tested every piece of the spacecraft individually, but there is so much more learning that occurs when the spacecraft is actually operated in space. The systems will be operated in the actual environment to test it and ensure it's ready for crew."
The hardware for these uncrewed missions is being prepared for launch. Boeing's Starliner spacecraft is being outfitted at the Commercial Crew and Cargo Processing Facility on the Kennedy and the United Launch Alliance Atlas V dual engine Centaur that will launch Starliner will be shipped to Cape Canaveral Air Force Station in Florida in August to prepare for the upcoming flight.
Separately, SpaceX's Crew Dragon spacecraft for Demo-1 arrived to the Cape in July for final processing. Falcon 9's first and second stages for the Demo-1 mission are targeted to ship from SpaceX's headquarters in Hawthorne, California to the company's rocket testing facility in McGregor, Texas for additional testing in August.
Once the uncrewed flight tests are complete and the data reviews have validated the spacecraft systems, NASA astronauts will have their first opportunity to fly in the spacecraft. Crew for Boeing's Crew Flight Test and SpaceX's Demo-2 flights will each include at least a flight commander and pilot aboard to test out the systems.
These flight tests will have similar configurations to the uncrewed tests, but the crew will have the ability to interface with spacecraft displays, communicate with mission control, and practice manual controls during flight. Starliner and Crew Dragon will dock and undock autonomously to the space station before returning the crew safely home.
"The crew right now is actually working on integrated crew simulations on the flight systems," said Lueders. "They are providing input to the partners to help ensure the interior of the cabin is appropriately located and set up so crew can function and conduct key activities. They're verifying crew layout, doing simulations where they're actually practicing their maneuvers, and also checking out the software and the display systems, and everything else for the crew to be functioning safely in the spacecraft."
After successful completion of the flight tests with crew, NASA will review flight data to verify the systems meet the agency's safety and performance certification requirements and are ready to begin regular servicing missions to the space station.
"I see parallels between commercial crew and the early aviation industry, when government nurtured that commercial innovation," said Cowart. "In similar fashion, NASA is empowering private industry to gain solid footing in low-Earth orbit, which will allow NASA to explore new frontiers in deep space."