NASA Headquarters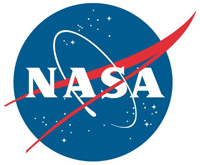 Washington, D.C. – After traveling through space for more than two years and over two billion kilometers, NASA's Origins, Spectral Interpretation, Resource Identification, Security-Regolith Explorer (OSIRIS-REx) spacecraft arrived at its destination, asteroid Bennu, on Monday, December 3rd, 2018.
The spacecraft will spend almost a year surveying the asteroid with five scientific instruments with the goal of selecting a location that is safe and scientifically interesting to collect the sample. OSIRIS-REx will return the sample to Earth in September 2023.
From August 17th through November 27th the spacecraft's PolyCam camera imaged Bennu almost daily as the spacecraft traveled 1.4 million miles (2.2 million km) toward the asteroid.
The final images were obtained from a distance of around 40 miles (65 km). During this period, OSIRIS-REx completed four maneuvers slowing the spacecraft's velocity from approximately 1,100 mph (491 m/sec) to 0.10 mph (0.04 m/sec) relative to Bennu.
NASA's Goddard Space Flight Center provides overall mission management, systems engineering and the safety and mission assurance for OSIRIS-REx. Dante Lauretta of the University of Arizona, Tucson, is the principal investigator, and the University of Arizona also leads the science team and the mission's science observation planning and data processing.
Lockheed Martin Space Systems in Denver built the spacecraft and is providing flight operations. Goddard and KinetX Aerospace are responsible for navigating the OSIRIS-REx spacecraft. OSIRIS-REx is the third mission in NASA's New Frontiers Program. NASA's Marshall Space Flight Center in Huntsville, Alabama, manages the agency's New Frontiers Program for the Science Mission Directorate in Washington.
For more information on the mission, visit:
https://www.nasa.gov/osiris-rex
Sections
Technology
Topics
Asteroid, Asteroid Bennu, Bennu, earth, Huntsville AL, KinetX Aerospace, Lockheed Martin Space Systems, NASA, NASA's Goddard Space Flight Center, NASA's Marshall Space Flight Center, NASA's New Frontiers Program, NASA's Origins Spectral Interpretation Resource Identification Secuirty Regolith Explorer, NASA's Science Mission Directorate, National Aeronautics and Space Administration, OSIRIS-REx, Tucson AZ, University of Arizona, Washington D.C.