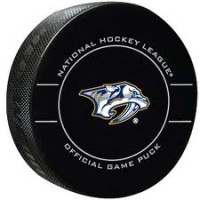 Boston, MA – The Nashville Predators continue their downward spiral, losing to the Boston Bruins today, 5-2. Patrice Bergeron led the way for the home team, with three points on the day.
Nashville concludes a brutal road trip, losing all four games before the Christmas break. The Predators are still without key players on their roster due to injury. Filip Forsberg, P.K Subban and Viktor Arvidsson are still sitting in the locker room.
Brad Marchand and David Pastrnak had big days on the ice with each scoring a goal and two assists. Bergeron scored his 300th goal of his NHL career after being on the injury list and added a couple of assists.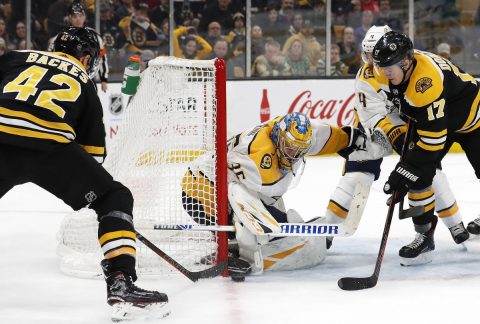 Ryan Johansen and Kyle Turris scored the only two goals for the Predators while Pekka Rinne was riddled in net, but made 28 saves on the day. Boston goalie Jaroslav Halak made 28 saves for the Bruins for the win.
This was the tenth straight road loss for the Predators and the fourth loss in a row. Nashville started the season with eight straight victories to start the season, but are limping into the holiday break.
Nashville will get a much needed break to try and recover from their recent demise and will return to the friendly confines of Bridgestone Arena on Thursday night to face the Dallas Stars. Puck drops at 7pm.