#5 Tennessee (24-2 | 12-1 SEC) at #13 LSU (21-5 | 11-2 SEC)
Saturday, February 23rd, 2019 | 11:02pm CT
Baton Rouge, LA | Pete Maravich Assembly Center | TV: ESPN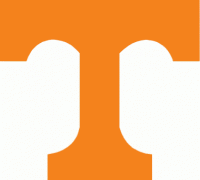 Baton Rouge, LA – No. 5 Tennessee Vols basketball is back on the road Saturday, taking on the 13th-ranked LSU Tigers in front of a sold-out crowd at Pete Maravich Assembly Center.
The game will tip at 11:00am CT and will be televised on ESPN and can also be viewed online through WatchESPN. Fans can listen live on their local Vol Network affiliate to hear Bob Kesling and Bert Bertelkamp describing the action.
This will be the second top-15 road matchup for Tennessee (24-2, 12-1 SEC) in the last week. The Vols fell to then-No. 5 Kentucky last Saturday before responding with one of their best defensive performances of the season against Vanderbilt on Tuesday.
UT held the Commodores to a season-low 46 points and just 32-percent shooting in the outing.
Grant Williams, who was named a semifinalist for the 2019 Naismith Defensive Player of the Year Award this week, posted his sixth double-double of the season with 14 points and 11 rebounds against Vanderbilt.
LSU (21-5, 11-2 SEC) is one of the hottest teams in the country right now, and Will Wade is considered one of the frontrunners for SEC Coach of the Year in just his second season. Tremont Waters (15.7 ppg, 5.9 apg, 3.0 spg) is the heart of the squad, pacing the team in scoring, assists and steals.
The sophomore guard is one of the top defenders in the league and is one of the best in the country at taking the ball away, ranking third nationally in steals per game.
The Series
Tennessee leads the all-time series with LSU, 65-46, dating to 1933.
The Volunteers have a 26-25 edge when the series is played in Baton Rouge.
A Win Would
Give the Vols nine wins away from home this season.
Give Tennessee its fifth all-time 25-win season.
Make this the eighth 25-win season of Rick Barnes' career as a head coach.
Give the Vols six wins in their last seven trips to LSU, dating to 2008.
Storylines
This is the highest Tennessee has ever been ranked for a game against LSU. The Volunteers are 1-3 against LSU when both teams are ranked.
During his 32-year head coaching career, Rick Barnes has exactly 100 wins over ranked opponents.
The Vols have shot 50 percent or better 16 times this season and rank second in the country with a .507 field-goal percentage.
In SEC games, Tennessee averages a league-best 10.5 turnovers per game.
Bob Cousy Award candidate Jordan Bone is four assists shy of tying for fifth place on Tennessee's all-time list for assists in a season. He has a career-best 169 through 26 games (6.5 apg).
In SEC games, National Player of the Year candidate Grant Williams ranks among the league's top 10 in scoring, rebounding, field-goal percentage, free-throw percentage and blocks.
About the LSU Tigers

LSU (21-5, 11-2 SEC) has been the surprise team in the SEC this season. The Tigers' impressive play has allowed them to climbed to 13th in the country. Will Wade, who is one of the frontrunners for SEC Coach of the Year, is looking to lead his team to an NCAA Tournament berth in just his second season in Baton Rouge.
The Tigers have logged several key victories this year, including a statement win in Rupp Arena against then-No. 5 Kentucky, 73-71. LSU also owns wins over Auburn, Furman, Memphis, Mississippi State, Ole Miss, South Carolina and St. Mary's.
Tremont Waters (15.7 ppg, 5.9 apg, 3.0 spg) is the heart of the squad, pacing the team in scoring, assists and steals. The sophomore guard joined Jordan Bone as one of 10 finalists for the Bob Cousy Point Guard of the Year Award. He is one of the top defenders in the league and is one of the best in the country at taking the ball away, ranking third nationally in steals per game.
Freshman Naz Reid (13.8 ppg, 6.9 rpg) has been a great addition to the Tigers, living up to his five-star rating. The 6-10 forward has gone for at least 27 points in three games this season and has four double-doubles. Reid also is a capable shooter from 3-point range.
Senior forward Kavell Bigby-Williams (7.8 ppg, 6.0 rpg, 2.0 bpg, .693 FG%) and junior guard Skylar Mays (13.2 ppg, 2.2 apg, 2.0 spg) are two other Tigers to keep an eye on.
The Tigers are good at creating extra possessions for themselves, ranking sixth in the nation in steals per game. Converting on those opportunities, LSU is second in the SEC in scoring at 82.7 ppg, trailing only Tennessee.
Tennessee Vols Last Meeting vs. LSU
Four Vols scored in double figures as No. 18 Tennessee pulled away from LSU On January 31st, 2018, at Thompson-Boling Arena for its largest SEC margin of victory of the season, 84-61.
James Daniel III
(17 points),
Grant Williams
(16),
Jordan Bone
(12), and Lamonté Turner (12) led the Vols to their fourth-straight SEC win and their seventh victory in the last eight games to match last season's win total of 16.
Daniel's 17 points tied for his most as a Vol, while Bone's 12 points were his most in seven games. Turner continued his hot streak, scoring in double digits for the third time in the past four games.
Tennessee pushed its lead to 13 points early in the second half, but a quick LSU run cut the Vols' lead to six at 53-47.
But from there, Tennessee started on a 12-2 spurt to extend its lead to 16 and to pull away. The Tigers never got closer than 12 points for the rest of the game.
Duop Reath paced the Tigers with 21 points. Tremont Waters, who entered the game averaging 15.2 points per game, finished with just seven.
The game marked the sixth in a row in which the Vols held their opponent to fewer than 65 points.
The Vols received a season-high 44 points from their bench players.
The Vols shot 51 percent in the first half and scored 42 first-half points.
Memorable Tennessee Vols Performances Against LSU
Knoxville native Doug Roth blocked a school-record six shots vs. LSU on January 11th, 1989, lifting UT to a 100-96 win over the Tigers in Knoxville.
Anthony Richardson went 14-for-14 from the free-throw line, the best charity-stripe performance in school history, at LSU on January 12th, 1985. But the Vols fell that day by a score of 75-65.
Ron Widby set UT's single-game scoring record, which stood for 20 years, against LSU on March 4th, 1967, scoring 50 points on 19-of-39 shooting (both also single-game records) and 12-of-14 from the charity strip. UT won 87-60 in Knoxville.
Louisiana Lettermen Rare
In 109 seasons of varsity basketball, Tennessee has had only one letterman from the state of Louisiana: forward Maurice Robertson (New Orleans) in 1996.
Nashville Native Will Wade Has Ties To Barnes' Coaching Tree
Second-year LSU head coach Will Wade is a Nashville native and graduate of Franklin Road Academy.
Wade got his footing in the collegiate coaching ranks as a student manager at Clemson under former Rick Barnes assistant Larry Shyatt.
Wade, 36, got his first head coaching job at Chattanooga in 2013. In two seasons, he led the Mocs to a 40-25 record and was named the 2014 Southern Conference Coach of the Year.
After his two years at Chattanooga, Wade won 51 games in two seasons as head coach at VCU before accepting the LSU job in the spring of 2017.
Tennessee Vols Wins Total Among Program's Best
A win at LSU Saturday would give Tennessee 25 wins for the fifth time in program history.

RECORD SEASON SEASON RESULT
31-5 2007-08 NCAA Sweet Sixteen
28-9 2009-10 NCAA Elite Eight
26-9 2017-18 NCAA Second Round
26-7 1999-2000 NCAA Sweet Sixteen
Tennessee Vols Make For A Hot Ticket
Tennessee's seven true road games this season have drawn an average of 15,233 fans, which comes out to an average capacity of 94.4 percent.
Games at Memphis, Florida, Vanderbilt, South Carolina and Kentucky were at or above capacity.
Road Warriors
Dating to the start of last season, Tennessee has won 21 total games away from home.
That includes victories this year over Louisville and Gonzaga (both at neutral sites) as well as wins at Memphis, Missouri, Florida, Vanderbilt, South Carolina and Texas A&M.
Coming Up Next For Tennessee Vols
The Tennessee Vols stay on the road after Saturday's showdown, heading to Oxford to take on Ole Miss on Wednesday.
That game will tip at 6:00pm CT and will be televised on SEC Network.