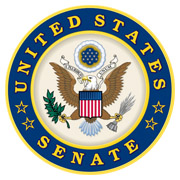 Washington, D.C. – I'm not sure who decided to call the Senate's August work period "recess," but it could use a rebrand. I'm using this month to reconnect with Tennesseans from all corners of our great Volunteer State.
This past week, I visited Middle Tennessee, and received updates from local businessmen, health care professionals, and local officials who are tuned in to the region's many successes, and emerging opportunities for growth.
Tennessee's strong workforce, right-to-work law, and central location make companies eager to set up shop.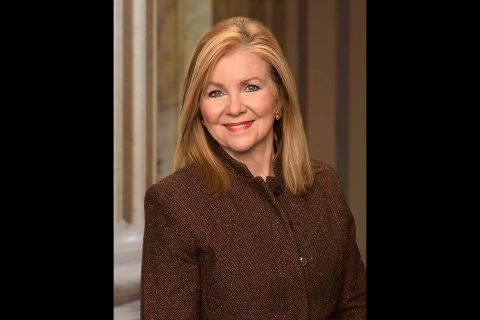 Tutco Manufacturing is the world's largest supplier of open coil heating elements and employs around 280 people in Cookeville. It was great to see their facilities and meet with the primarily female workforce on Monday.
Later in the day, I visited the counties on the plateau. In Jackson County and Overton County, I met with local officials and it was great to get an update from them to determine how I can best support their work.
Closing health care gaps in rural areas should be a priority for every lawmaker in Washington. My Rural Health Agenda will ensure Tennesseans can access quality care closer to home. On Tuesday, I joined a group of health care professionals at Cigna to discuss immediate health care needs in rural Tennessee.
August is National Immunization Awareness Month, which means it's the perfect time to remind parents that vaccines save lives. They keep our kids – and their peers – safe.
The Faith Family Medical Center serves as a primary care clinic for working, uninsured Tennesseans. I stopped by this week to learn more about the center's plans to expand its services.
Local leaders play essential roles in our communities. It was great meeting with leaders in Montgomery and Robertson County, including Montgomery County Mayor Jim Durrett, Clarksville Mayor Joe Pitts, Montgomery County Sheriff John Fuson, Robertson County Mayor Billy Vogle and Springfield Mayor Ann Schneider on Wednesday.
From tomatoes in the east to cotton in the west, our state has a rich and diverse agricultural industry that is vital to our economy. On Thursday, I joined about 500 farmers to hear about issues affecting them and let the participants know that farmers, not bureaucrats in Washington, are the best stewards of their land.
ICYMI: News You Can Use
The 24-hour news cycle makes it hard to keep up with every story, doesn't it? Here's a couple of stories I was talking about this week.
On CNBC's Squawk Box, I told the panel we need to draw a hard line with China to protect our national security interests and intellectual property. China, along with state-run company Huawei, is looking to push its spy embedded technology onto America and our allies.
Tennessee's manufacturing jobs depend on trade; in the last decade, our auto exports to Canada and Mexico have more than doubled. In Memphis, I participated in a roundtable with leaders from the auto industry and reaffirmed that passing the United States-Mexico-Canada Trade Agreement is a priority of mine. It will keep our economy booming, and result in 176,000 new American jobs and a $68 billion boost to our GDP.
Fresh fruit is plentiful, and it's time to make a cobbler with some of those favorite summer fruits. My blackberries have been ripe and wonderful this summer. I know some of you have peaches, cherries, blueberries and apples.
This was my grandmothers simple and easy cobbler recipe. Eat it piping hot and don't forget to add a big scoop of ice cream.
A Personal Note From Marsha
My husband Chuck and I were horrified to hear about the mass shootings in El Paso Texas and Dayton Ohio. I condemn the hatred and thirst for violence that made these individuals pull the trigger, and remain grateful for the brave law enforcement officers who stood in the line of fire to prevent more lives from being lost.
Chuck and I continue to pray for the victims and their families, as well as for the American people's collective strength in the face of this unspeakable evil.
Stay In Touch
As a reminder, you can reach any of my six offices in Tennessee to share a concern or request assistance with a federal agency. The phone number for my Washington D.C. office is 202.224.3344, the same number previously used by Senators Bob Corker and Bill Frist.
Be sure to follow my work on behalf of Tennesseans on social media:
Facebook: facebook.com/marshablackburn
Twitter: @MarshaBlackburn
Instagram: @MarshaBlackburn
My Best,

Marsha