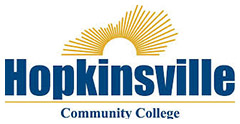 Hopkinsville, KY – On Tuesday, September 17th, 2019, Constitution Day will be observed at Hopkinsville Community College (HCC) with a special guest lecture by Thomas Glover, J.D. The focus of Glover's lecture will be "The Constitution, the Census and Gerrymandering."
He will discuss the role of the census in the determination of how seats in the U.S. House of Representatives are appropriated, and notes that following the 1990 census, Kentucky lost one seat in the house.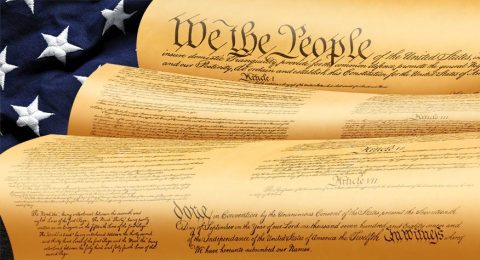 Glover's presentation will be at noon on Tuesday, September 17th in the Hopkinsville Rotary Learning Resource Center on the campus of HCC.
The importance of the upcoming 2020 census will be emphasized by Kisha T. Jeffrey-Mische, Partnership Specialist with the U.S. Census Bureau Philadelphia Regional Census Center as she presents information on how the count will be conducted locally, what an accurate census count means to the county, and provide information on jobs available through the Census Bureau.
The law establishing Constitution Day was enacted in 2004, and subsequently, the US Department of Education mandated that any school receiving federal funds would provide educational programming regarding the Constitution annually on or around that date. September 17th, 1787 is the day delegates to the Constitutional Convention signed the document in Philadelphia.
Mr. Glover is a retired professor of Political Science from Murray State University, and served as a long time public defender (Kentucky Department of Public Advocacy) and previously served as Western Regional Manager for the Kentucky Department of Public Advocacy. He holds a Juris Doctor from the University of Kentucky and a Master's degree in Public Administration from Murray State University. He is currently a Donovan Scholar at Hopkinsville Community College. A lifelong resident of the city, he resides in Hopkinsville with his wife Pam, a local audiologist.
About Hopkinsville Community College
For many Pennyrile Kentucky region and Fort Campbell residents, higher education begins at Hopkinsville Community College (HCC). The college serves thousands of area residents each year as a comprehensive regional learning center providing academic and technical associate degrees; diploma and certificate programs in occupational fields; prebaccalaureate education; adult, continuing and developmental education; customized training for business and industry; and distance learning.
As part of the Kentucky Community and Technical College System, HCC is a critical component to transforming the region's economy by providing citizens with the education and training needed for high growth, high wage careers.
For more information, visit Hopkinsville.kctcs.edu
HCC is an equal opportunity employer and education institution.