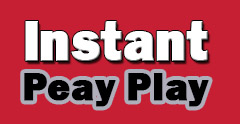 Clarksville, TN – The Austin Peay State University (APSU) men's and women's golf teams will get the chance to host their lone home tournaments of the year over the next couple weeks as the Governors host the F&M Bank APSU Intercollegiate.
The women's golf team will be hosting their 54-hole event today and tomorrow, September 30th and October 1st, with 8:00am, starts each day at the Clarksville Country Club, while the men's 54-hole tournament will be played Monday and Tuesday, October 14th-15th at GreyStone Golf Club, in Dickson, TN.
Eight other teams will be joining the Governors in making up this week's field (Evansville, IUPUI, North Alabama, Valparaiso, Western Carolina, Belmont, Eastern Illinois and Tennessee Tech), with the Govs having to be one of the favorites to win, coming off a solid third-place finish at the Morehead State Greenbrier Invitational two weeks ago in Lexington, KY.
The Govs will be led by senior No.1 Meghann Stamps — who finished third two weeks ago at the Greenbrier Invitational — while sophomores Taylor Dedmen and Shelby Darnell are coming in having tied for sixth place overall two weeks ago and will be the Govs No. 2 and No.3 player.
Rounding out the Govs squad will be junior Riley Cooper and Andrea Presilla, while freshman Payton Elkins will participate in the tournament as an individual.
Overall, this is the 21st time the Governors have hosted he tournament – and the 19th time at the 5,965-yard par 72 CCC — with their last victory coming in the Fall of 2015, when current first-year head coach Jessica Cathey was a player on the Govs squad and took home the individual medalist honors.
The men's golf team will be playing at the J.T. Poston Invitational (formerly the Hummingbird Invitational) this week at the par-71, 6.767-yard Country Club of Sapphire Valley, in Sapphire, NC, before hosting their event at GreyStone Golf Club for the fourth year in a row, which will also be their fourth tournament they have participated in this fall.
Overall, the Govs have posted two Top-eight finishes for coach Robbie Wilson it their two tournaments heading into this week event, finishing fifth at the Sam Hall Intercollegiate in Hattiesburg, MS, on September 9th and 10th, and eighth at the Derek Dolenc Invitational in Madison, IL, last week.
Through their first two tournaments, the Govs have had the same starting five in their lineup, with seniors Austin Lancaster, Michael Busse and Alex Vegh; along with junior Chase Korte and freshman Tate Dickerson.
This year's APSU Intercollegiate will mark the 15 time the Govs have hosted the event, winning nine times, with their last victory in their home event coming in the Fall of 2014.