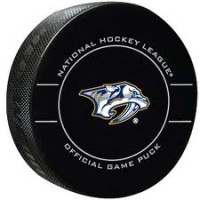 Nashville, Tn — The Nashville Predators lost to the Detroit Red Wings tonight, 5-3. Nashville just never could get a leg up on the Wings as they were having to come back all night long.
Coming off of an opening night win over the Minnesota Wild on Thursday night, the Predators came into Bridgestone Arena with a lot of momentum, but they have always had trouble with Detroit and especially with Red Wings net minder, Jimmy Howard.
Todd Bertuzzi scored his first of two goals at 10:29 of the first period on a wrist shot that beat starting Predators goalie, Juuse Saros for the early 1-0 lead. The Wings then made it 2-0 at 11:40 of the opening frame when Anthony Mantha slipped a back hand into the net.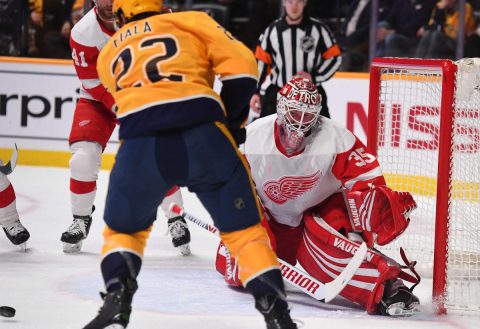 Nashville would open the second period with a Viktor Arvidsson goal at 4:40 of the period, on a wrist shot that beat Howard and the lead was cut in half, 2-1.
Filip Forsberg would get on the board at 12:58 on a shot that netted the 2-2 tie. Forsberg was assisted by Mattias Ekholm and Matt Duchene for the score.
In the third period, Dylan Larkin would give Detroit the lead once again beating Saros at 4:02 on the slap shot and the Red Wings took a 3-2 lead.
Nashville would come back once again when Mattias Ekholm tied the game at 4:48 on a sweet backhand and we were tied once again, 3-3.
But Luke Glendening would close the door on the Predators on a shot that bounced off of the mask of Saros for the winning goal, 3-2. Todd Bertuzzi would add his second goal of the night on the empty netter at 18:58 for the final score.
Defensive lapses would cost the Predators on this night, with the dependably stiff Nashville defense would open up loose spaces for the Wings to operate.
Nashville outshot the Red Wings 42-28.
The Predators are back in action on Tuesday, hosting the San Jose Sharks at the Bridgestone Arena. Puck drop is 7pm.