Clarksville, TN – The City of Clarksville does not designate a time or rules for traditional Halloween trick or treating, except that the City's regular curfew law for minors remains in effect.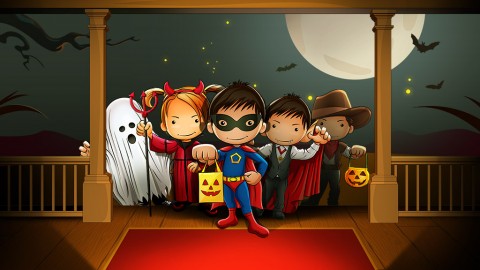 "During an extreme weather event or in response to some specific public safety concern the City might choose to issue an advisory, but that would be an exception." Clarksville Mayor Joe Pitts said. "For now City government simply advises citizens to be safe, have fun, and enjoy Halloween."
A curfew has been part of the City's code for many years, and will be in effect as usual on Halloween. The curfew prohibits minors 15 and younger to be on the streets or in public places from 11:00pm to 6:00am, and the curfew for minors 15-18 is 1:00am to 6:00am.
The provisions do not apply to a minor accompanied by a parent, guardian, or other adult person having the care and custody of the minor, or where the minor is on an emergency errand or legitimate business.
Clarksville Police offer these tips for a safe Halloween on Thursday, October 31st:
Make sure costumes are fire resistant, don't obstruct vision and can be seen in the dark.
A responsible adult should accompany young children as they trick-or-treat.
Children should use crosswalks, cross streets at corners, walk facing traffic and stay out of the roadway as much as possible.
Children should be counseled to avoid using electronic devices and keep their heads up while walking, and pay attention to their surroundings.
Children should not enter a stranger's home or car.
Children should wait until they get home and have candy checked by an adult before eating it.
Motorists need to slow down and be aware of pedestrian traffic.
Parents should discourage inexperienced drivers from driving on Halloween.
If you attend an adult Halloween party where alcohol is served, arrange to have a designated driver.
As an additional opportunity to celebrate Halloween, the Clarksville Parks and Recreation Department hosts Fright on Franklin, an annual celebration in Downtown Clarksville. This year's Fright on Franklin will be from 3:00pm-6:00pm Sunday, October 27th.
The event, which had been scheduled for Saturday but was moved because of the threat of heavy rain, will feature safe trick-or-treating throughout Historic Downtown Clarksville, costume contests, crafts, and activities. Local businesses and organizations will sponsor booths and food and drink vendors will be on hand.