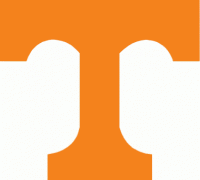 Knoxville, TN – Behind four double-figure scorers, Tennessee grabbed a 78-63 opening night victory over UNC Asheville Tuesday in Thompson-Boling Arena.

After the Bulldogs (0-1) scored on their first possession of the second half, the Vols (1-0) proceeded to go on a 15-1 run to extend their lead to 20 points. UNC Asheville was held without a field goal for 5:31 as they were 0-of-5 from the field during the stretch.

Lamonte Turner helped Tennessee close out their first win of the season with 10 of his game-high 17 points coming in the second half while also leading the Vols with six assists on the night.
Fellow upperclassmen
Yves Pons
posted a career-high 15 points on 6-of-8 shooting while also tying his career high with three blocks. He also helped Tennessee control the glass as he snagged seven rebounds.
He was one of five Vols who collected six or more rebounds in the game as the team finished the game with 49 boards including 17 offensive rebounds.
John Fulkerson
tallied a game-high nine rebounds as he nearly finished with a double-double along with 10 points.
One of those players who finished with six or more rebounds was
Jalen Johnson
, who like Pons had a career night against the Bulldogs. Johnson finished the game with a career-high eight points, career-high six rebounds and tied his career high with two assists.
After being a one-possession game through the first six minutes of the game, the Vols clamped down defensively as UNC Asheville was held without a point for a stretch of 5:36. During that time, Tennessee went on a 9-0 run, taking an 18-10 lead with 11:09 left in the first half.
Tennessee extended the lead to as many as 14 points in the first half before taking a 36-28 advantage into the locker room.

Olivier Nkamhoua emphatically closed out the half as the freshman received a pass from Fulkerson along the baseline. Nkamhoua threw it down with two hands as the final seconds ticked off the clock in the first half.
Cleaning The Glass
Tennessee finished the game with a 49-29 rebounding edge, the highest single-game rebounding advantage in the Rick Barnes era. On the defensive glass, the Vols were plus-14 as they tallied 32 defense rebounds to UNC Asheville's 18.
Opening Night Debuts
Josiah-Jordan James, Olivier Nkamhoua and Davonte Gaines all made their Tennessee debuts.
Gaines led the newcomers in scoring with nine points and also grabbed three rebounds. Nkahouma had seven points and seven rebounds, while James started and scored two points, grabbed six rebounds and had two assists.Career Nights
Yves Pons and Jalen Johnson both had career highs in points in the season opener, while Pons also tied a career-best mark in blocks.

In his 14th career start, Pons had 15 points on 6-of-8 shooting with three blocks. Propelled by two three-pointers, Johnson had eight points in a career-high 23 minutes played.
Next Up For Tennessee Vols Basketball
Before traveling to Toronto for the James Naismith Classic, where the Vols face Washington, the Vols host Murray State on Tuesday, November 12th, at 8:00pm CT at Thompson-Boling Arena. The game will air on SEC Network+.