#23/24 Tennessee (7-1 | 0-0 SEC) vs. Colorado State (5-5 | 0-2 MWC)
Wednesday, December 11th, 2019 | 6:02pm CT
Knoxville, TN | Thompson-Boling Arena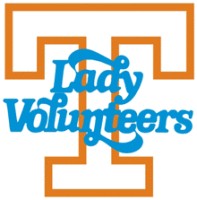 Knoxville, TN – The No. 23/24 Tennessee Lady Vols basketball team (7-1) plays host to Colorado State (5-5) at Thompson-Boling Arena in a 6:02pm CT contest on Wednesday. This match-up between SEC and Mountain West Conference Schools will be the first between these programs.
The Lady Vols close out a six-game home stand before hitting the road for a West Coast swing next week at Stanford and Portland State.
Tennessee suffered its first loss of the season on Sunday afternoon, as unranked Texas ended a two-game skid in the series with a 66-60 victory at Thompson-Boling Arena in Knoxville.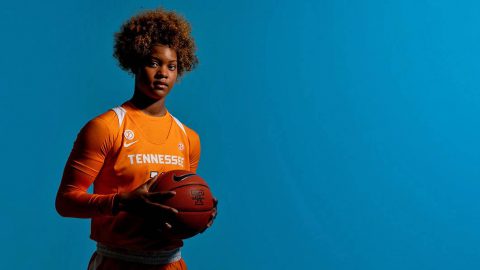 Colorado State, meanwhile, comes to town on the heels of back-to-back MWC losses to San Diego State (59-49) and Boise State (72-69).
Wednesday night's game will be streamed live by SECN+ with Bob Kesling (PxP) and Madison Blevins (Analyst) on the call.
The contest also can be heard on Lady Vol Network radio stations and by audio stream, with Mickey Dearstone calling the action for the 21st season.
A link to the live audio stream can be found on each game's Hoops Central page or the Lady Vol schedule on UTSports.com.
For a list of Lady Vol Network affiliates, please click on the Fans tab at the top of UTSports.com, select Vol Network and then click on Vol Network Affiliates in the black bar at the top of the page.
Air time for games on the Lady Vol Radio Network generally occurs 30 minutes prior to tip-off.
SECN+ games are online broadcasts and are available only on WatchESPN via computers, smartphones and tablets.
All of the games included in the ESPN package (ESPN, ESPN2, ESPNU) and the SEC Network will be available through WatchESPN, accessible online at WatchESPN.com, on smartphones and tablets via the WatchESPN app, and streamed on televisions through Amazon Fire TV, Apple TV, Chromecast, Roku, Xbox 360 or Xbox One to fans who receive their video subscription from an affiliated provider.
Promos
It's "Winsday" at Thompson-Boling Arena, where there will be four quarters of winnings.
Fans in attendance will have the opportunity to enter to win: – 2020-21 Lady Vol basketball season tickets – A sunset riverboat cruise on the Tennessee River – Knoxville Zoo tickets – Tickets to the Shadrack Christmas Wonderland, and a meal at Huck Finn Catfish – Two guest coaching spots at an upcoming Lady Vol basketball game – Courtside seats at an upcoming Lady Vol game and a meal in Ray Mears Room.
Tickets are available to the general public at AllVols.com. Spark the Summitt with tickets starting at $5.00. Gates open at 5:00pm.
Get your picture taken with Santa Smokey at the Fan HQ table located on the concourse behind section 129. We want to see that Big Orange smile, so don't miss it.
Participate in "High-5 the Lady Vols." Kids 12 & younger can pick up a wristband at the Fan HQ table on the concourse to participate in the pregame High-5 tunnel. Wristbands are limited. To purchase discounted group tickets and reserve wristbands for your team, please call 865.946.7000.
Free parking & shuttle service is available from UT's Ag Campus. Shuttles begin two hours prior to tip.
Recapping UT Lady Vols Last Game
The No. 17/19 Lady Vols suffered their first loss of the season on Sunday, falling to Texas in Thompson-Boling Arena, 66-60.
Tennessee (7-1) was led by junior Rennia Davis who finished the day with 15 points and seven rebounds. Sophomore Jazmine Massengill was also in double figures for the Lady Vols with 10. Junior Kasiyahna Kushkituah led the team in rebounding with nine.
Overall, Tennessee won the rebounding battle, 54-42, but was outshot, 36.2 to 30.6, from the field and committed 14 turnovers to Texas' eight.
Seniors Sug Sutton and Lashann Higgs were the leading scorers for the Longhorns (5-4), posting 19 each.
Notes From The Last Game
Big-Time Post Play: The Texas duo of Charli Collier and Joyner Holmes had been combining for an average of 33.6 points per game. The Lady Vols held the pair to just eight total points and 15 rebounds. Meanwhile, Tamari Key and Kasiyahna Kushkituah combined for 16 points and 16 rebounds for Tennessee.
Winning The Board Battle: The Lady Vols out-rebounded the Longhorns, 54-42, marking the seventh time this season they've bested an opponent on the boards. Tennessee is averaging 51.4 rpg. while holding opposing teams to 36.3 rpg.
Harper History In The Making
Kellie Harper coached the 500th game of her head coaching career on Dec. 1, as the Lady Vols defeated Air Force, 81-54, in Knoxville.
Harper opened the 2019-20 season at 7-0, the best beginning to a year in her head coaching career. She twice opened 4-0 at NC State in 2011-12 and 2012-13 before topping that at UT this season.
On November 18th, 2019, Kellie Harper became the 40th person to play for and coach an AP-ranked women's basketball team when UT debuted at No. 23.
She became the 13th person to accomplish that feat at the school where she also played. According to Hoops Guru Mel Greenberg, UT and USC are the only schools with two alums to accomplish that feat. Harper and Holly Warlick did so at Tennessee, while Cheryl Miller and Cynthia Cooper-Dyke did so at Southern Cal.
Harper is one of only 11 coaches to lead three different women's teams to NCAA Tournament appearances (Western Carolina, NC State, Missouri State).
She will attempt to join Jim Foster (St. Joseph's, Vanderbilt, Ohio State, Chattanooga) in becoming the only coaches to take four different women's teams to the NCAA tourney.
Tennessee Lady Vols Topics
Tennessee has outworked seven of eight opponents on the glass this season and has a +15.1 rebound margin.
The Lady Vols average 16.1 second chance points per game and have won that category in every contest but one (Central Arkansas). UT is outscoring opponents 40.5 to 21.5 in points in the paint, and has won that battle in six games and tied in two others.
The Lady Vols' bench has been a strength this season, with the Big Orange holding a 29.6 to 13.8 advantage in points from reserves. Texas (21-20) is the only team to top Tennessee in that category in 2019-20.
UT has been at its best offensively in the first quarter this season, averaging 20.4 during that period. On the defensive end, the Lady Vols are their stingiest in the second frame, allowing only 12.1 points over that 10-minute stretch.
Tennessee has shot for a higher percentage from the field in every game except the Texas match-up, in which the Longhorns knocked down 36.2 to UT's 30.6 percent.
The Lady Vols are allowing opponents only 29.5 percent shooting from the field and have allowed no one to shoot better than 36% this season.
Tennessee has had 16 or more assists in each game this season and a season-best 25 vs. UAPB.
The Big Orange women have won the opening tip in all eight games.
A season-best 9,371 fans attended the game vs. Texas on December 8th.
About Colorado State
Colorado State returned three starters and five overall letterwinners from a year ago, when the Rams were 8-22 overall and 2-16 (11th place) in the Mountain West Conference.
CSU welcomed four newcomers and five other players who redshirted last season due to injury or after transferring in.
Last year's results aside, Colorado State has typically been a contender for the MWC title in recent years. The Rams claimed four straight league crowns from 2013-14 to 2016-17.
Colorado State is led by eighth-year head coach Ryun Williams, who is 149-85 during his time in Fort Collins. He is 461-276 in his 22-year career as an NCAA coach.
The most famous alum of CSU women's basketball has to be Becky Hammon, a six-time WNBA All-Star as a player who is currently an assistant coach with the San Antonio Spurs of the NBA. She was the first woman to become a full-time coach in one of North America's major professional sports leagues.
Recapping The Ram's Last Game
Redshirt senior forward Andrea Brady led all scorers with 23 points, but it wasn't enough as Boise State held off Colorado State, 72-69, in Fort Collins on Sunday.
Megan Jacobs, a 6-1 redshirt junior guard/forward, aided the CSU cause with an 18-point, 10-rebound double-double, while 6-2 senior forward Makenzie Ellis chipped in 14 and 6-0 redshirt junior guard/forward Jamie Bonnarens added 12, all via three-pointers.
The Rams hit 49.1 percent from the field, but 17 turnovers helped limit them to 55 shots for the game.
CSU trailed by seven at the half, 40-33, but outscored BSU 36-32 over the final 20 minutes to make a push toward earning a victory.
Plagued by injuries, Colorado State played only eight players and received no bench points vs. BSU.