Tennessee (8-2) at Portland State (6-3)
Saturday, December 21st, 2019 | 2:00pm PT (4:00pm CT)
Portland, OR | Viking Pavilion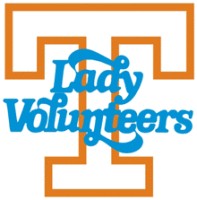 Portland, OR – No. 23/24 Tennessee Lady Vols basketball team (8-2) will close its two-game West Coast swing on Saturday, as the Lady Vols battle Portland State (6-3) at Viking Pavilion. Tip-off is scheduled for 2:00pm PT (4:00pm CT).
This will mark the first time these programs have met on the hardwood. It will not, however, be UT's first game in Portland, as the Lady Vols picked up a 74-51 victory over the University of Portland on November 30th, 1997.
The contest at Portland State marks only the fourth road game of the season for the Big Orange, and their current back-to-back road contests are the first for Tennessee since the Lady Vols played at Missouri (W, February 17th, 2019) and Texas A&M (L, February 21st, 2019) last season.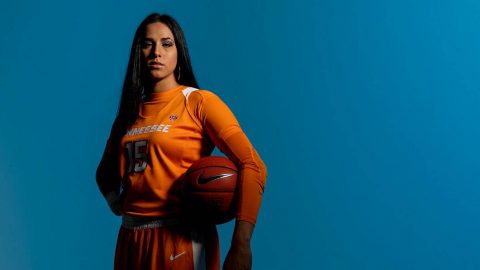 Before embarking on this excursion, Tennessee closed out a six-game home stand last Wednesday night with a 79-41 victory over Colorado State at Thompson-Boling Arena.
That triumph was a bounce-back win after the Lady Vols suffered their first setback of the season on December 8th, falling to Texas, 66-60. The match-up with PSU will offer the Lady Vols another chance to redeem themselves after a loss.
Tennessee is coming off a 78-51 loss at No. 1/1 Stanford on Wednesday night at Maples Pavilion. Portland State, meanwhile, defeated cross-town rival Portland on December 15th, 77-71. The Vikings enter on a five-game winning streak and are 3-0 at home this season.
Broadcast Information
Saturday afternoon's game will be streamed online for free by Pluto TV / Channel 532 with Teri Mariani (PxP) handling the call.
Go to Pluto.TV online and navigate through the channel guide to find channel 532. The channel will appear when it's time for the telecast.
The contest also can be heard on Lady Vol Network radio stations and by audio stream, with Mickey Dearstone calling the action for the 21st season.
A link to the live audio stream can be found on each game's Hoops Central page or the Lady Vol schedule on UTSports.com.
For a list of Lady Vol Network affiliates, please click on the Fans tab at the top of UTSports.com, select Vol Network and then click on Vol Network Affiliates in the black bar at the top of the page.
Air time for games on the Lady Vol Radio Network generally occurs 30 minutes prior to tip-off.
West Coast Swing Into Winter Break
Every two years, Tennessee's standing home and home with Stanford takes the Lady Vols to the West Coast for a two-game swing just before winter break.
On this year's trip, UT arrived in California on Monday evening and played at Stanford on Wednesday night. The team then traveled on Thursday to Portland, where the team will face Portland State on Saturday at 2:00pm PT (4:00pm CT).
These two games are Tennessee's final contests before everyone goes separate ways for winter break.
Players will report back to campus on December 27th to begin preparations for a December 29th home contest vs. Howard.
UT Lady Vols Schedule After The Break
The Lady Vols return to Knoxville on December 26th to resume practice.
They will play their last game of 2019 on December 29th, as Howard University comes to town for a 1:00pm CT contest at Thompson-Boling Arena. The game will be streamed on SECN+.
Tennessee will open the Southeastern Conference schedule on January 2nd, as the Missouri Tigers come to town.
The tip time for the UT-Mizzou game has been moved to 4:00pm CT to avoid a conflict with the Vol football team's 6:00pm date with Indiana in the TaxSlayer Gator Bowl that evening.
Tickets are available at AllVols.com.
Recapping UT Lady Vols Last Game
The No. 23/24 Lady Vols suffered their second loss of the season at top-ranked Stanford on Wednesday night, falling in Maples Pavilion, 78-51.
Tennessee (8-2) was led by junior Rennia Davis, who finished with 14 points and six rebounds. Freshman Jordan Horston was UT's second-highest scorer, posting nine points and five boards.
Junior Kiana Williams led Stanford (10-0), finishing the night with 19 points and seven assists. Sophomore Lexie Hull and freshman Ashten Pretchel were also in double figures for the Cardinal with 11 and 10, respectively.
Notes From The Last Game
Rising Up The 1,000-Point Ranks
Junior forward Rennia Davis led Tennessee in scoring for the seventh time in the past eight 10 games, tallying 14 points and bringing her career total to 1,023. She moved past Diamond DeShields (1,018) into 44th place in UT's 1,000-point club.
Season-Low In Turnovers
Tennessee is averaging 16.9 turnovers per game but kept its miscues down vs. Stanford. The Lady Vols committed only 11 turnovers vs. the Cardinal.
Working Down Low
Junior center Kasiyahna Kushkituah paced the Big Orange in rebounds with seven vs. Stanford. She also tallied five points, two assists and a steal as well as drawing five Cardinal fouls.
Tennessee Women's Basketball Topics
Tennessee has outworked eight of 10 foes on the glass this season and has a +14.8 rebound margin that ranks No. 4 nationally through the game vs. Stanford.
UT is pulling down 51.2 rebounds per contest while allowing 36.4. The Lady Vols' per game total ranks No. 2 in the nation.
The Lady Vols average 15.7 second chance points per game and have won that category in every contest but one (Central Arkansas).
The Lady Vols' bench has been a strength this season, with the Big Orange holding a 27.5 to 16.0 advantage in points from reserves.
UT has been at its best offensively in the third and first quarters this season, averaging 19.5 and 19.0, respectively, during those periods. On the defensive end, the Lady Vols are their stingiest in the second frame, allowing only 11.9 points over that 10-minute stretch.
Tennessee has shot for a higher percentage from the field in every game except for the Texas and Stanford match-ups, in which the Longhorns knocked down 36.2 to UT's 30.6 percent and the Cardinal prevailed, 42.6 to 27.8. UT shoots 43.0 from the field for the season.
The Lady Vols are allowing opponents only 30.0 percent shooting from the field and have allowed only No. 1/1 Stanford (42.6) to shoot better than 36% this season.
The Lady Vols have limited foes to only 23.0 percent shooting from the three-point arc after Stanford had an 11-for-30 night vs. UT.
Tennessee had recorded 16 or more assists in each game this season until dishing out seven vs. Stanford. Its season-best mark for dimes is 25 vs. UAPB.
The Big Orange women have won the opening tip in all 10 games.
UT Lady Vols Trending
Rising to the competition, Rennia Davis is averaging 23.5 points and 8.0 rebounds vs. ranked foes. She has shot 42.5 percent from the field and 47.4 percent on threes. Versus unranked competition, she is averaging 14.6 ppg. and 8.5 rpg. while shooting 45.5 percent from the field but only 19.2 from long range.Davis is hitting 80 percent at the free throw line vs. ranked teams and 78.6 vs. unranked squads.
Beyond Davis leading UT in scoring and rebounding, UT's next six leading scorers include a sophomore, a freshman, a junior, a freshman, a sophomore and a freshman.
Davis has scored in double figures in eight straight contests and has five double-doubles in 2019-20.
Davis is averaging double figures in points for the third straight year. If she averages 10+ in 2019-20, she'd become the 24th Lady Vol to do so in three different seasons. It's worth noting, only 12 players have averaged 10+ four times while at UT.
Sophomore guard Jazmine Massengill is one of the nation's best at taking care of the basketball, as confirmed by her assist-to-turnover ratio. She ranks No. 31 in the nation and No. 2 in the SEC at 2.5 to 1. She has tallied 40 assists vs. 16 turnovers.
Massengill also has been looking for her shot, scoring in double figures in four of Tennessee's last six games, tallying a career-high 16 points against Colorado State. She is averaging 10.0 ppg. in the past three games.
UT's freshmen are not shy about contributing. Jordan Horston leads the team in assists (45) and steals (16) and is second in three-pointers (12). Tamari Key is tops in blocks (19) and field goal percentage (.593) among starters, and Emily Saunders has the best field goal percentage (.714) among reserves.
Centers Tamari Key (.593), Kasiyahna Kushkituah (.517) and Emily Saunders (.714) are all hitting high percentages on their field goals.
Five Lady Vols average better than 5.0 rpg.
Two of Tennessee's top five rebounders are guards. Jordan Horston is second at 6.1 rpg., while Jazmine Massengill is fifth at 5.3 rpg.
Jordan Horston has led UT in assists in seven of 10 games, averaging a 4.5 mark that would rate second all-time among Lady Vol freshmen.
Only three active Lady Vols play more than 20 minutes per game: Rennia Davis (27.6), Jazmine Massengill (26.6) and Jordan Horston (23.6).
Tamari Key's 19 blocked shots are three more than last year's team leader Cheridene Green (16).
Tennessee-Portland State Series Notes
This marks the first-ever meeting between Tennessee and Portland State.
While the Lady Vols have not met the Vikings, they have met PSU's cross-town rival, Portland. UT holds a 2-0 record against the Pilots.
Tennessee won at Portland, 74-51, on Nov. 30, 1997, and defeated that program in Knoxville, 94-57, on Nov. 13, 1998. Current Lady Vol head coach Kellie Harper played at Tennessee during those seasons.
The Big Orange women are 2-0 vs. current members of the Big Sky Conference. Both of those wins came against Montana.
Former Lady Vols Jaime Nared (Westview) and Jordan Reynolds (Central Catholic) attended high school in Portland. Laurie Milligan was a native of Tigard, just southwest of Portland.
About the Portland State Vikings
The Vikings are members of the Big Sky Conference and earned a berth in the 2018-19 NCAA Tournament.
Lynn Kennedy is in his fifth year as head coach at Portland State, fashioning a 70-67 record there, and is 321-246 in his 20th season in coaching.
Kennedy coached at Southern Oregon for 10 seasons before taking over the PSU job. He also had head coaching stints at New Mexico Highlands, Idaho State (interim) and Northwest University.
Portland State returned two starters from last season's squad, which posted a 25-8 overall mark and 14-6 league record to finish fourth.
Top returnees include 6-4 senior center Jordan Stotler and 5-6 junior guard Kylie Jimenez.
PSU welcomed six newcomers and regained the services of five other players who sat out a year ago for a variety of reasons.
Portland State owns a 6-3 overall record, forging a 3-0 mark at Viking Pavilion this season.
After standing 1-3 through their first four contests, the Vikings have won five in a row.
PSU is an outstanding free throw shooting team, hitting 81.6 percent. The top seven scorers shoot better than 79 percent from the charity stripe.
Redshirt junior forward Tatiana Struen is leading PSU in scoring and rebounding with averages of 15.1 and 9.1, respectively.
Four other Vikings are scoring in double figures, including 6-0 sophomore guard Desirae Hansen (13.0 ppg.), 5-6 junior guard Kylie Jimenez (12.1 ppg.), 6-0 freshman guard Belle Frazier (10.8 ppg.) and 6-4 senior center Jordan Stotler (10.6 ppg.).
Recapping The Vikings' Last Game
With five players scoring in double figures, the Portland State women's basketball team erased a 15-point halftime deficit to defeat cross-town rival Portland, 77-71, at the Chiles Center on Sunday afternoon.
The win marked the fifth straight for the Vikings, who overcame their largest halftime deficit since January 8th, 2010, to improve to 6-3 overall on the year. The win was also the third straight over the Pilots, which is only the second time in the program's Big Sky era (1996-present) the Vikings have tallied three in a row.
Leading the Vikings was Tatiana Streun, who continued her dominating performance in the post, scoring a team-high 17 points while collecting 12 rebounds for her fourth double-double of the year.
PSU hit 16 of 21 from the free throw line (76.2%).