#23/24 Tennessee (12-3 | 2-1 SEC) vs. Georgia (10-6 | 1-2 SEC)
Sunday, January 12th, 2020 | 12:02pm CT
Knoxville, TN | Thompson-Boling Arena | TV: SEC Network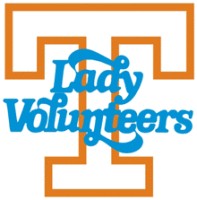 Knoxville, TN – No. 23/24 Tennessee Lady Vols Basketball (12-3, 2-1 SEC) is back home on Sunday to play host to Georgia (10-6, 1-2 SEC) in a 12:02pm CT matinee at Thompson-Boling Arena.
This will mark the 69th meeting between these programs, with the Tennessee Lady Vols leading the all-time series by a 51-17 advantage.
Tennessee is coming off a dominating performance in Oxford, Mississippi, on Thursday night, flying past the Rebels, 84-28, at the Pavilion at Ole Miss.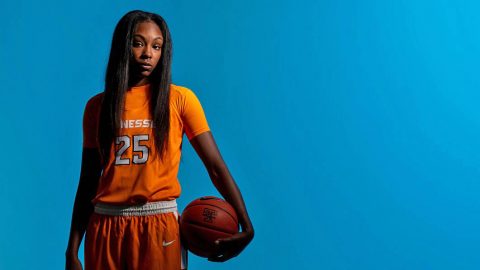 Georgia opened SEC play with a 59-51 win at Ole Miss before dropping two in a row at home, including a 73-66 loss to No. 14 Mississippi State on January 5th and a 63-55 setback vs. Vanderbilt on Thursday night.
Following Sunday's tilt, Tennessee next plays at Florida on Thursday night (5:00pm CT/SECN+), while Georgia hosts Auburn on January 19th (1:00pm CT/ ESPNU).
Broadcast Information
Sunday's game will be televised on the SEC Network with Courtney Lyle (PxP) and Carolyn Peck (Analyst) handling the call.
The contest also can be heard on Lady Vol Network radio stations and by audio stream, with Mickey Dearstone calling the action for the 21st season.
A link to the live audio stream can be found on each game's Hoops Central page or the Lady Vol schedule on UTSports.com.
For a list of Lady Vol Network affiliates, please click on the Fans tab at the top of UTSports.com, select Vol Network and then click on Vol Network Affiliates in the black bar at the top of the page.
Air time for games on the Lady Vol Radio Network generally occurs 30 minutes prior to tip-off.
SECN+ games are online broadcasts and are available only on WatchESPN via computers, smartphones and tablets.
All of the games included in the ESPN package (ESPN, ESPN2, ESPNU) and the SEC Network will be available through WatchESPN, accessible online at WatchESPN.com, on smartphones and tablets via the WatchESPN app, and streamed on televisions through Amazon Fire TV, Apple TV, Chromecast, Roku, Xbox 360 or Xbox One to fans who receive their video subscription from an affiliated provider.
Tennessee Women's Basketball Promos
Gates open at 11:00am CT on Sunday. Tickets start at just $10.00. Purchase yours today at AllVols.com.
The world-famous Red Panda returns to Knoxville to entertain fans with her thrilling halftime act.
There is free parking & shuttle service available from UT's Ag Campus. Shuttles begin two hours prior to tipoff.
Enjoy the pregame Kids' Corner at Gate F. It opens one hour prior to tipoff. Fun includes free face painting, the Big Orange prize wheel, visits from Smokey and cheerleaders, crafts and more at the Kids' Corner.
Want to be the Jr.Vol of the Game? Sign up for the Jr.Vol Club today and get the chance to see yourself on the videoboard. Members also receive free Jr.Vol swag, tickets to games for all sports and exclusive Jr.Vol events.
There will be postgame lay-ups on Sunday. Kids 12 and younger can shoot a lay-up on the court after the game.
Come High-Five the Lady Vols. Kids 12 & younger can pick up a wristband at the Fan HQ table on the concourse to participate in the pregame High-Five Tunnel. Wristbands are limited. To purchase discounted group tickets and reserve wristbands for your team, call 865-946-7000.
You can be a part of the Lady Vols' electric introductions. Make sure to download our light show app courtesy of Coca Cola. The "Hoops Hype" app is available free of charge from the Apple Store or the Google Play Store.
Recapping UT Women's Basketball's Last Game
No. 23/24 Tennessee picked up its second SEC win of the season on Thursday night, rolling past Ole Miss, 84-28.
Junior Rennia Davis led the Lady Vols (12-3, 2-1 SEC) with 17 points, seven rebounds and five assists. Freshman Jordan Horston narrowly missed a double-double, finishing with 11 points, nine rebounds and seven assists. Freshman Jessie Rennie also was in double figures with 11 points, shooting a perfect 3-of-3 from behind the arc and 2-of-2 from the free-throw line.
Ole Miss (8-8, 0-3 SEC) was paced by Dominique Banks with 12 points and Jayla Alexander who had nine.
Tennessee shot a season-high 62.5 percent from the floor in the first half and every active member of the UT roster scored at least two points by halftime.
Notes From Tennessee Lady Vols Last Game

Rennie Finding Her Groove
Over the first eight games, freshman Jessie Rennie hit just 3-of-15 of her 3-point attempts, but over the last seven games she's managed a sizzling .632 from behind the arc, going 12-of-19. She's 15-of-34 on the season for a team-high 3-point average of .441.
The Run Game
The Tennessee Lady Vols reeled off their second-longest run of the season against Ole Miss, holding the Rebels scoreless for eight minutes and 23 seconds spanning the first and second quarters while pouring in 19 points on offense. That run is second only to the 20-0 run the team had against Arkansas-Pine Bluff. UT also had an 11-0 spurt (3Q-4Q).
Cleaning The Glass:
UT out-rebounded the Rebels, 56-23. Tennessee has now won the battle of the boards against 13 opponents and boasts a rebounding margin of +16.9.
Fast Start
Tennessee held Ole Miss to just six first quarter points, the fewest UT has allowed in an opening period this season. UT's 19-point first quarter lead tied for the largest opening period advantage this season with the 19-point lead they held against Arkansas-Pine Bluff on November 26th.
Lockdown Defense
Tennessee held Ole Miss to just 28 points on the night, tying for the third-lowest point total by an opponent in Lady Vol history and the fewest ever by an SEC foe. The 14 points Ole Miss scored in the second half ties for the sixth-fewest all-time, and the two points UT allowed in the fourth quarter ties for second fewest points scored in a quarter by an opponent.
Big-Time Bench Points
More than half of Tennessee's total points came from the bench, which finished with 43 on the night. That is the second-highest total bench points the team has managed this season, ranking behind only the 45 points scored by the reserves against Howard.
Improved At The Line
Tennessee is hitting 63.6 percent from the free-throw line for the season, but it has improved its shooting over the past two games. UT was 12 of 13 vs. Ole Miss and now is 29 of 34 over the past two contests for 85.3 percent.
Tennessee Lady Vols Topics
The Tennessee Lady Vols average 51.1 rebounds per game, which is No. 2 nationally. That rate stands above the school record threshold, a 46.9 average in 1992-93.
After hitting 13 of 14 at Ole Miss Thursday night, UT is 39 of 49 on free throws in three SEC games for a 79.6 percentage. UT struggled to a 61.6 percentage during the non-conference schedule.
The Lady Vols are shooting 48.4 percent from the field and scoring 79.0 per game in SEC play. They shot 44.3 percent and tallied 74.5 ppg. vs. non-conference foes.
UT ranks No. 1 in the SEC in field goal percentage defense (33.7) and No. 2 in scoring defense (58.0 ppg.) in league games.
Rennia Davis has scored in double figures in 13 straight games and in 14 of 15 contests this season. Including last year, she has hit 10 or more points in 27 of her past 28 games.
Rennia Davis ranks second in the SEC in scoring (21.0 ppg.) in league games. She is second in double-doubles this season with seven and is third among active SEC players with 25 career double-doubles.
Freshman Jordan Horston and sophomore Jazmine Massengill are racking up the assist numbers. Horston is tied for the SEC lead at 4.9 apg., while Massengill is fourth at 4.6. Massengill is first in assist-to-turnover ratio (3.0 to 1).
Jaiden McCoy (8) and Emily Saunders (8) combined for 16 points on 8-of-10 shooting off the bench vs. Ole Miss.
Freshman
Tamari Key
had a career-best six blocks vs. Ole Miss, tying for the third-best ever by a Lady Vol freshman. She now has 37 for the season and pushed UT to 103 for the year. That total in 15 games already has surpassed last year's 95 blocks.
Freshman Jordan Horston has scored in double figures in five consecutive games and is averaging 14.2 ppg. during that span.
Ole Miss' 28 points Thursday night vs. UT were the third-fewest ever by a Lady Vol opponent and the fewest ever scored by a league foe.
Over the past five contests, Tennessee is shooting 49.1 percent from the field and averaging 82.6 points per game.
Tennessee has recorded 15 or more assists in every game but one this season (Stanford, 7) and has tallied 20 or more on five occasions.
The Big Orange women have won the opening tip in all 15 games, with Lou Brown leading the Lady Vols with four game-opening buckets for her team.
Brown also leads UT with five charges taken.
Tennessee-Georgia Series Notes
UT enters Sunday's contest with a 51-17 advantage in the series. Tennessee has won 19 of the past 22, but Georgia has been victorious in two of the past three.
The Lady Vols are 22-4 in Knoxville and 15-3 at neutral sites all-time vs. the Lady Bulldogs. UT is 14-10 vs. Georgia in Athens, including losses there in 2017 and 2019.
Tennessee is 1-3 vs. UGA in overtime games.
The Lady Vols have a 14-3 postseason record against Georgia after winning in the 2015 SEC quarterfinals.
These programs have met 54 times when both teams were ranked and twice with neither team ranked. This is the 13th occasion when only one squad is ranked.
This is Kellie Harper's first meeting with UGA as a head coach. She was 6-2 vs. the Lady Bulldogs as a player from 1995-99.
Tennessee and Georgia met in the 1996 NCAA Championship game in Charlotte, with the Lady Vols prevailing, 83-64, in the first of three straight national championship seasons.
Tennessee and Georgia rank No. 1 and No. 2 in SEC regular season championships, with the Lady Vols owning 18 and the Lady Bulldogs having seven.
Dawn Marsh dished out a Lady Vol record 18 assists vs. Georgia on March 6th, 1988.
About the Georgia Bulldogs
Georgia was picked 10th by the coaches and media in the SEC preseason polls.
The Lady Bulldogs returned four starters and nine letterwinners from an 18-12/9-7 squad in 2019-20.
Guard Gabby Connally leads UGA at 12.8 ppg., while center Jenna Staiti tosses in 10.1 ppg.
Recapping Georgia's Last Game
The Georgia Lady Bulldogs fell to Vanderbilt, 63-55, Thursday night at Stegeman Coliseum.
UGA led 15-12 after the first quarter but was outscored 37-22 over the next two frames. The Lady Bulldogs took the fourth period, 18-14, but it wasn't enough to overtake VU.
Redshirt junior Jenna Staiti led Georgia in both scoring and rebounding, recording her fourth career double-double and third of the season, with a season-high 18 points and 11 rebounds. Juniors Maya Caldwell and Que Morrison registered 12 and 11 points, respectively.
Koi Love fired in 22 points to lead Vandy.
The Commodores connected on 42.3 percent of their shots from the field while holding the Lady Bulldogs to 33.3 percent shooting.
Last Time Tennessee Lady Vols Met Georgia Lady Bulldogs
Sophomore Evina Westbrook poured in 10 points in the fourth quarter, but it wasn't enough to overcome a third-quarter UT shooting slump and Georgia's second-half rally, as the Lady Vols fell at Stegeman Coliseum, 66-62, on January 13th, 2019.
There were five ties and 10 lead changes in that game.
Westbrook led Tennessee (12-4, 1-3 SEC) in scoring with a game-high 23 points, logging her eighth 20+ point performance of the season. Rennia Davis had six points and 12 rebounds, while Cheridene Green added six points and 10 rebounds.
Caliya Robinson was Georgia's (12-5, 3-1 SEC) high scorer with 16. Gabby Connally had 13, while Taja Cole and Jenna Staiti each had 12.
Last Time In Knoxville
Mercedes Russell collected the 1,000th rebound of her fantastic career, leading No. 11/11 Tennessee to a 62-46 victory over No. 18/18 Georgia on February 11th, 2018, at Thompson-Boling Arena.
The 6-foot-6 senior center became the sixth Lady Vol to reach the 1,000-rebound mark, finishing with 13 points and a game-high 15 boards to help UT (21-4, 9-3 SEC) move into a tie for second place in the SEC standings.
The Lady Vols put on a stellar defensive performance in holding Georgia to a season-low 46 points and 29.5 percent shooting (18-of-61) from the field. UT dominated on the glass throughout the game, finishing with a 50-30 rebounding advantage and forcing UGA into 20 turnovers.