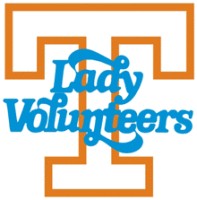 Knoxville, TN – Rennia Davis' deep, step-back three-pointer with 0.8 seconds remaining lifted No. 23/25 Tennessee Lady Vols basketball team past Alabama, 65-63, on Monday night at Thompson-Boling Arena.
The junior forward's heroics helped the Lady Vols end a five-game losing streak to the Crimson Tide and provide Kellie Harper her 300th career victory as a head coach.
Freshman Jordan Horston led Tennessee (15-3, 5-1 SEC) in scoring with 19 points and eight rebounds. Davis also had another strong showing, connecting on seven of 11 shots from the field, including her only three-point attempt, to finish with 16 points and nine rebounds.
Jasmine Walker had a double-double for Alabama (11-7, 1-4 SEC), tallying 14 points and 10 rebounds, while Jordan Lewis led the team in scoring with 17 points.
In the last two minutes alone, there were seven lead changes and two ties before the clock hit zero.

The UT Lady Vols trailed by one point with 15 seconds left after the Tide's Cierra Johnson hit a pair of free throws. Alabama had two fouls to give and did so, leaving Tennessee with the ball out of bounds with nine seconds remaining.
Davis tried to create something and found herself several feet beyond the men's three-point arc before unleashing the game-winner as time wound down. The crowd of 8,537 erupted and then celebrated jubilantly after Alabama's (11-7, 1-4 SEC) long heave at the buzzer was off the mark.

Freshman Tamari Key also played a big role for the Big Orange, recording a team-high 10 boards and tying her career high of six blocks. UT out-rebounded Alabama 45-31 and had 26 points in the paint on the evening.

The Lady Vols started off on the right foot by jumping out to a 10-6 lead halfway through the first quarter after an 8-0 run. Davis contributed six of those points, and UT also got buckets from Key and Horston in that burst.

UT increased its lead to 13-6 after redshirt senior Lou Brown drained a three-point shot in transition with a dish from sophomore Rae Burrell.

After the first 10 minutes, Davis led the team with six points and four rebounds. Tennessee shot at a 50 percent clip while holding Alabama to an icy 17.6 percent. The Lady Vols also held UA to an SEC-foe season low of eight points in the first quarter.

With six minutes left in the second quarter, Brown nailed another shot from beyond the arc to increase UT's lead to 18-11. Junior Jaiden McCoy was next to score a bucket, and she was followed by a jumper from Davis to close out the half.

Going into the locker room, Tennessee led 24-17 after holding Alabama to a 21.2 shooting percentage in the first half. The Lady Vols also out-rebounded the Tide 29-18 with Key leading the team with eight. Davis had a team-high nine points and also recorded seven boards.

The Big Orange got out to a hot start in the second half after Horston made a quick lay-up, followed by a three-point bucket from sophomore Jazmine Massengill to extend UT's lead to 29-21.

Horston scored back-to-back buckets for the Lady Vols, but the Tide came back to tie the game at 33-33. Tennessee responded with a 6-0 run, getting scoring from Massengill, Horston and Davis, to provide UT a 39-33 cushion.

Davis scored one more jumper before time expired in the third quarter to make it 41-37 in favor of the Big Orange. The Lady Vols were out-rebounding Alabama 38-29 and were shooting at a 46.7 percent pace at that point.

Tennessee continued its scoring streak in the final quarter, going on a 7-0 run over a minute and 33 seconds. The run was highlighted by Horston draining a three and then stealing the ball on Alabama's next possession to make a fast break lay-in, giving the Big Orange a 48-39 advantage.

Alabama went on a 7-0 run to cut UT's lead to 52-51 with 3:27 left in the game. Burrell stopped the run with back-to-back jumpers, making it 56-53 in favor of the Lady Vols with 2:25 to go. The teams would exchange the lead the rest of the way before Davis' dagger put the home team up for good.
Block Party
Tennessee recorded a season-high 13 blocked shots against Alabama. That total tied for third all-time by the UT Lady Vols. The effort was led by freshmen Tamari Key and Jordan Horston, who combined for 10. Horston blocked a career-high four shots, while Key tied her career high of six blocks. Key has blocked 29 shots in conference play, leading the SEC with an average of 4.8 bpg.
Have Yourself A Game, Horston
Freshman Jordan Horston scored a game-high 19 points while adding eight rebounds, four assists, four blocked shots and a steal to her stat line. She has scored in double figures in seven of the last eight games and led the team in scoring on two occasions this season.
Big On The Boards
The Tennessee Lady Vols out-rebounded the Crimson Tide, 45-31. UT has now out-rebounded 16 of 18 opponents and ranks second in the nation in rebounding margin at +15.4.
Tops In The SEC
The triumph over Alabama was UT's 400th SEC regular season victory. That total ranks first in the league by more than 90 wins.
Next Up For Tennessee Women's Basketball
The Tennessee Lady Vols basketball team step out of conference play for a tilt at No. 3/5 UConn on Thursday at 6:00pm The game, which is a "We Back Pat" contest that will benefit the Pat Summitt Foundation, Women's Basketball Hall of Fame and Naismith Memorial Basketball Hall of Fame, will be broadcast on ESPN.