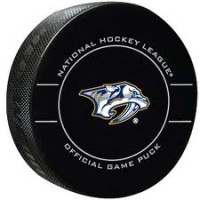 Winnipeg, Canada – The Nashville Predators began a four game road trip with a win over their conference rivals the Winnipeg Jets, 2-1.
Mikael Granlund ended the mystery at 1:10 of the over-time period, taking the cross-ice pass from Mattias Ekholm and firing the one-timer for the game winner.
The Predators, who are fighting their way back into playoff contention, pick up the valuable two points tonight and trail the Arizona Coyotes by just two points for a wild-card spot.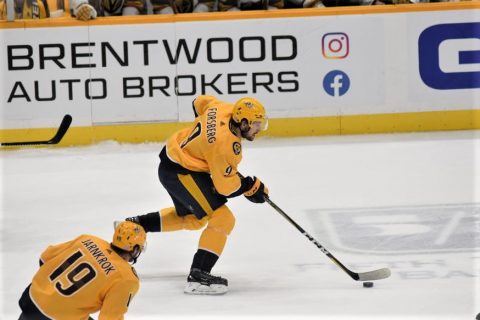 Both goals came in the first period of play.
Mason Appleton drove the Nashville net at 2:46 of the opening frame and slipped a back-hand shot between the legs of Juuse Saros, who was in net for the Predators, for the early 1-0 lead.
Then at 17:39 of the first, Nick Bonino tied the game, when Rocco Grimaldi sent a pass from behind the net and "Bones" quickly hammered the one-timer past Connor Hellebuyck and we were tied, 1-1.
Hellbuyck has been a tough goalie to beat over the years for Nashville, but this is the second win for the Predators this year against him
There was no scoring in the second and third periods of tonight's game, and the contest went to over-time.
Typically not a strength of the Predators, but Nashville made quick business of the Jets with the game winner by Granlund, ending the game at 1:10 of the extra period.
Nashville will travel to Calgary for game two of the road trip on Thursday night. Puck drops at 6:00pm local time.