Tennessee (15-11 | 7-6 SEC) at #13 Auburn (22-4 | 9-4 SEC)
Saturday, February 22nd, 2020 | 12:00pm ET / 11:00am CT
Auburn, AL | Auburn Arena | TV: CBS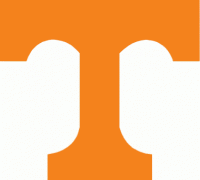 Auburn, AL – The Tennessee Vols men's basketball team hits the road for a Saturday afternoon matchup with No. 13 Auburn. Tipoff inside Auburn Arena is slated for 11:00am CT on CBS.
Saturday's game can be seen on CBS, online through CBS Sports Live, which can be accessed here and on any mobile device through the CBS Sports App. Spero Dedes and Clark Kellogg will have the call.
Fans can also listen in on their local Vol Network affiliate to hear Bob Kesling and Bert Bertlekamp describing the action.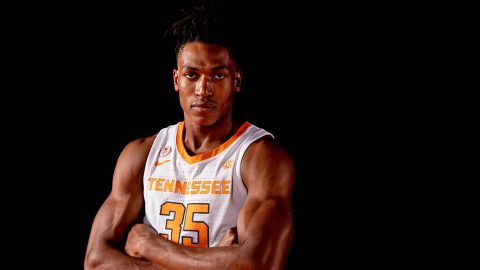 Last time out, the Vols battled past Vanderbilt to sweep the season series against the Commodores for the third consecutive season.
UT was led by senior Jordan Bowden and junior John Fulkerson who scored 17 points each.
Junior Yves Pons upped his blocks streak to 26 consecutive games with at least one rejection and is now just eight blocks away from break UT's single season blocks record.
A victory on Saturday would give the Vols their third victory over an opponent ranked inside the AP Top 25 and would be Tennessee's first true road win over a ranked team, since Feb. 6, 2018 when the Vols took down No. 24 Kentucky inside Rupp Arena.
A win would also stand as UT's 50th regular-season SEC victory under head man Rick Barnes.
Up next, Tennessee hits the road for its second consecutive road bout, when it travels to Fayetteville for a rematch with SEC foe Arkansas. Tipoff is set for 7:30pm CT on SEC Network.
The Series
Tennessee leads its all-time series with Auburn, 78-41, dating to 1927.
The Tigers have a 28-23 edge when the series is played in Auburn.
Tennessee has won 11 of the last 15 meetings in the series.
A Win Would
Give the Vols three victories this season over opponents ranked in the AP Top 25.
Stand as UT's first true road win over a ranked opponent since the Vols beat #24 Kentucky at Rupp Arena on February 6th, 2018.
Snap Tennessee's three-game losing streak vs. Auburn.
Be Tennessee's 50th regular-season SEC victory under head coach Rick Barnes.
Storylines
Tennessee has five regular-season games left on its schedule, and those opponents combine to own a 76-28 (.731) record and an average NET rating of 33.3.
Due to Auburn hosting the 2020 SEC Swimming & Diving Championships, the UT basketball travel party is split between three hotels during its stay on The Plains.
Jordan Bowden is the only active Vol who scored the last time UT faced Auburn. He had 10 points in that March 17 loss in Nashville.
With 175 career 3-point makes, Jordan Bowden ranks ninth on Tennessee's all-time list. VFLs Jordan McRae and Vincent Yarbrough are tied for eighth with 179 3-pointers.
In SEC road games, Jordan Bowden and John Fulkerson lead the Vols in scoring with 13.8 ppg and 13.7 ppg, respectively.
During SEC play, freshmen account for 39.8 percent of Tennessee's total minutes played.
Layup Lines
Tennessee ranks fourth nationally in average home attendance, drawing 18,795 fans per game this season.
During SEC play, Tennessee leads the league in blocks (6.2 bpg) and owns the conference's best scoring defense (64.9 ppg).
Tennessee ranks second among Division I teams in assist percentage, having assisted on 64.7 percent of its field goals this season.
SEC Defensive Player of the Year candidate Yves Pons has blocked at least one shot in every game this season. He leads the SEC and ranks 20th nationally with 2.6 bpg. His 2.7 bpg during SEC play also leads the league.
Freshman point guard Santiago Vescovi has made at least one 3-pointer in every game in which he's appeared (14), averaging 2.2 made threes per game.
Barring injury or illness, senior guard Jordan Bowden will finish his career in the top five on Tennessee's list for career games played. Saturday will be the 128th game in which he's appeared.
About the Auburn Tigers
Heading into Saturday's contest on The Plains, Auburn is coming off back-to-back road losses to Missouri and Georgia. The Tigers were without freshman forward Isaac Okoro in both games.
Okoro is currently averaging 13.1 ppg and 4.8 rpg, both of which ranked second on the team prior to his injury.
Auburn currently sits in second in the SEC with a 9-4 mark in league play and a record of 22-4 overall. Auburn began the year 15-0 and was one of two undefeated teams remaining in Division I as January reached its midpoint. All of this comes one year after the Tigers won the 2019 SEC Tournament and played their way to the program's first-ever Final Four appearance.
Even with Okoro's injury, the Tigers are led by their senior backcourt duo of Samir Doughty and J'Von McCormick. Doughty leads the Tigers in scoring (16.0 ppg) and steals (1.1 spg) and ranks second in assists (2.6 apg). McCormick ranks second for Auburn in scoring (12.2 ppg) and steals (1.0 spg), but is the Tigers' leading assist man, with 4.5 helpers per contest.
In the paint, the Tigers have seen solid production from senior center Austin Wiley. Wiley is averaging 10.5 ppg, which ranks third on the team, and his team-leading 9.4 rpg rank second in the SEC, trailing only Mississippi State's Reggie Perry.
Auburn University was not given its current name until 1960. From its opening in 1856 through 1960, the institution went through multiple name changes which included the East Alabama Male College and the Alabama Polytechnic Institute. Its name officially changed to Auburn in 1960 after the Alabama Legislature granted it university status. Its new name better expressed the expanded curriculum the school had been offering for years.
Tennessee Vols Last Game vs. Auburn
No. 8 Tennessee couldn't match No. 22 Auburn's hot shooting, falling, 84-64, in the SEC Tournament Championship Game on March 17th, 2019, at Bridgestone Arena.
The Vols played one of their least efficient games of the season on the offensive end, turning the ball over 17 times. That led to 21 points for Auburn. The Tigers rained 3-pointers to keep the momentum in their favor, connecting on 15 long balls.
Tennessee's offense went cold in the first half, going on a seven-minute scoring drought and missing 10 consecutive shots. UT was up early on the Tigers with a 17-13 lead.
Auburn capitalized on its opportunities and swung the momentum in its favor. While the Vols struggled on offense, the Tigers rattled off a 16-0 run to take a commanding 13-point lead. On the defensive end, AU forced the Vols into 12 turnovers and held the Big Orange to 32 percent shooting from the floor. At the break, Auburn held a 32-23 advantage over the Vols.
Vols junior Lamonte Turner was hot early on, scoring eight points behind a pair of 3-pointers in the first four minutes. He finished with a season-high 24 points on 7-of-12 shooting and four 3-pointers.
The only success UT found in the opening period was on the glass, where it held a 26-19 advantage and limited Auburn to just four offensive rebounds.
SEC Player of the Year Grant Williams finished with 13 points, eight rebounds, two assists and two blocks.
Despite the loss, Tennessee players were recognized for their play throughout the tournament, as Williams and All-SEC wing Admiral Schofield were named to the 2019 SEC All-Tournament Team.
Memorable Tennessee Vols Performances Against Auburn
Carl Widseth made a then-school-record 17 free throws on The Plains against the Tigers en route to another school record, 47 points, on February 25th, 1956, in a 91-87 Tennessee triumph.
Dalen Showalter recorded a double-double with 27 points and 13 rebounds as the unranked Vols upset No. 2 Auburn, 56-55, at UT's Armory Fieldhouse on February 23rd, 1959.
Playing a team four times in a calendar year is rare. In 1979, UT played a home-and-home series with Auburn. They met again in the 1979 SEC Tournament. The first game of the 1979-80 series was played in December. The Vols were 4-0 vs. Auburn in 1979 (February 2nd & 7th, March 2nd, December 12th).
Tony White broke UT's single-game scoring record with 51 points against the Tigers in Stokely Athletics Center on Valentine's Day 1987. UT won 103-84.
Pons Riding Block Streak
Yves Pons, the SEC's leading shot-blocker, has blocked at least one shot in every game this season.
His streak of 26 straight games with at least one block is the longest such streak by a Vol since at least the 1988-89 season (research is ongoing).
Pons has blocked three or more shots in 15 games this season, including a program-record-tying six-block effort against Jacksonville State on December 21st.
With five regular-season games left to play, he already ranks second on UT's single-season blocks list. The record is 73, by C.J. Black in 1997-98.

| | | | | | |
| --- | --- | --- | --- | --- | --- |
| Rank | Player | Season | Blocks | Games | BPG |
| 1 | C.J. Black | 1997-98 | 73 | 29 | 2.52 |
| 2 | Yves Pons | 2019-20 | 66 | 26 | 2.54 |
| 3 | Kyle Alexander | 2018-19 | 64 | 37 | 1.73 |
| 4 | Grant Williams | 2016-17 | 61 | 32 | 1.91 |
| 5 | Doug Roth | 1988-89 | 60 | 30 | 2.00 |
| 6 | Kyle Alexander | 2017-18 | 57 | 34 | 1.68 |
| T-7 | Grant Williams | 2018-19 | 55 | 37 | 1.49 |
| T-7 | C.J. Black | 199-00 | 55 | 32 | 1.72 |
| 9 | Armani Moore | 2015-16 | 54 | 33 | 1.64 |
| 10 | Dyron Nix | 1986-87 | 53 | 29 | 1.83 |

Road Warriors
Dating to the start of the 2017-18 season, Tennessee has won more than half of its true road games, going 18-12 (.600).
That includes victories at Kentucky, Iowa State, Georgia Tech, Wake Forest, Memphis, Alabama and Florida.
We Love A Packed House
Dating to the start of last season, Tennessee has played 19 games in front of sold-out—and sometimes over-capacity—crowds.
That includes seven home games as well as games at Memphis, Florida, Vanderbilt, South Carolina, Kentucky, LSU, Ole Miss, Auburn, the 2019 Emerald Coast Classic (two games), Cincinnati and Kansas.