Tennessee (17-9 | 7-6 SEC) vs. Vanderbilt (13-13 | 3-10 SEC)
Sunday, February 23rd, 2020 | 11:02pm CT
Knoxville, TN | Thompson-Boling Arena | TV: ESPN2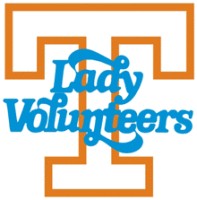 Knoxville, TN – The Tennessee Lady Vols basketball team (17-9, 7-6 SEC), which is receiving votes in this week's AP and USA TODAY Coaches Polls, returns home to host in-state foe Vanderbilt (13-13, 3-10 SEC) on Sunday in a 11:02pm CT matinee at Thompson-Boling Arena.
The Lady Vols and Commodores met in Nashville on January 30th, with UT coming away with a 78-69 victory in Memorial Gymnasium. This will mark the 84th contest in a rivalry that began in 1976. UT leads the series, 73-10, and has won 11 of the past 12, with Vandy picking up its first-ever victory in Knoxville last season on February 28th, 76-69.
UT is out to snap a five-game losing skid, including its last two at home, while Vanderbilt brings a three-game losing streak to Knoxville and has dropped nine of its last 10.
The Lady Vols face their final three games of the regular season vs. teams that aren't ranked after falling to top 25 schools in four of their past five games. Two of those foes were ranked in the top 10.
Tennessee enters Sunday's contest in seventh place in the SEC standings, two games ahead of eighth-place Alabama, Georgia and Florida. VU comes to Rocky Top occupying the No. 13 spot in the standings.
Broadcast Information
Sunday's game will be televised by ESPN2 with Roy Philpott (PxP) and Brooke Weisbrod (Analyst) handling the call.
The contest also can be heard on Lady Vol Network radio stations and by audio stream, with Mickey Dearstone calling the action for the 21st season and Bobby Rader serving as the studio host.
A link to the live audio stream can be found on each game's Hoops Central page or the Lady Vol schedule on UTSports.com.
For a list of Lady Vol Network affiliates, please click on the Fans tab at the top of UTSports.com, select Vol Network and then click on Vol Network Affiliates in the black bar at the top of the page.
Air time for games on the Lady Vol Radio Network generally occurs 30 minutes prior to tip-off.
SECN+ games are online broadcasts and are available only on WatchESPN via computers, smartphones and tablets.
All of the games included in the ESPN package (ESPN, ESPN2, ESPNU) and the SEC Network will be available through WatchESPN, accessible online at WatchESPN.com, on smartphones and tablets via the WatchESPN app, and streamed on televisions through Amazon Fire TV, Apple TV, Chromecast, Roku, Xbox 360 or Xbox One to fans who receive their video subscription from an affiliated provider.
Live Pink, Bleed Orange Game
Sunday is the annual "Live Pink, Bleed Orange" game, in conjunction with the national Play4Kay initiative, at Thompson-Boling Arena, as Lady Vol basketball tries to increase awareness in the fight against breast cancer.
The first 5,500 fans will receive a free "Live Pink, Bleed Orange" T-shirt upon entry.
A mobile mammography unit, provided by UT Medical Center, will be available to fans for screenings beginning at 9:45am on Phillip Fulmer Way near the G-10 parking garage.
The Lady Vols will wear pink uniforms that feature the Play4Kay ribbon on the back.
There will be an online pink jersey auction benefiting the Kay Yow Cancer Fund.
Other Game Info/Promotions
Tickets for Sunday's game start at $10.00 and are available at AllVols.com.
Doors open at 10:00am CT, and free parking & shuttle service will be available from UT's Ag Campus beginning at 9:00am CT.
Enjoy the pregame Kids' Corner near section 113. It opens one hour prior to tip-off. Meet and take pictures with everyone's favorite dog, Smokey X. More fun includes free face painting, the Big Orange prize wheel, visits from cheerleaders, crafts and more at the Kids' Corner.
Postgame Layups: Kids 12 & younger can shoot a layup on the court after the game.
High-Five the Lady Vols: Kids 12 & younger can pick up a wristband at the Fan HQ table on the concourse to participate in the pregame high-five tunnel. Wristbands are limited. To purchase discounted group tickets and reserve wristbands for your team, call 865.946.7000.
Want to be the Jr.Vol of the Game? Sign up for the Jr.Vol Club today and get the chance to see yourself on the video board. Members also receive free Jr.Vol swag, tickets to games for all sports, and exclusive Jr.Vol events.
You can be a part of the Lady Vols' electric introductions. Make sure to download our light show app courtesy of Coca-Cola. The "Hoops Hype" app is available free of charge from the Apple Store or on the Google Play Store.
A Closer Look At Tennessee
The Tennessee Lady Vols' only losses this season are to nine teams that appear destined for NCAA Tournament bids. Seven of those teams were ranked, including four that were top-10 ranked teams, when UT played them.
While UT beat Notre Dame when the Irish carried a No. 15/14 ranking, the most appealing win on the résumé currently appears to be the home triumph over LSU on January 26th. The Tigers are continuing to receive votes in both polls.
UT has a two-point loss to #16/18 Texas A&M, a four-point setback at #RV/RV LSU and a six-point loss to Texas among its "Ls".
In the February 18th edition of Bracketology, Charlie Creme has the Lady Vols listed as a No. 9 seed, playing eighth-seeded Drake in the NCAA First Round in Eugene, Oregon, as part of the Portland Regional. The winner would meet No. 16 UC Davis or No. 1 Oregon in the second round.
The Road Leading Up To This
The Tennessee Lady Vols will try to snap a five-game losing streak after falling in recent games vs. No. 1 South Carolina, No. 8 Mississippi State, LSU, No. 16 Texas A&M and No. 22 Arkansas.
UT had won six straight SEC contests and stood at 7-1 before dropping those five contests, including three straight on the road.
Tennessee's Rennia Davis is averaging 18.1 ppg. in all games and 19.9 ppg. in SEC play, shooting 51.1 percent (94-184) from the field and 83.0 (39-47) percent at the charity stripe vs. league foes.
Sophomore Rae Burrell is UT's only other active double-figure scorer, contributing 10.7 per game.
In SEC play, Burrell also averages 10.7 ppg., and is joined by freshman Jordan Horston (10.1 ppg.) in double figures.
Vanderbilt has struggled in SEC play, giving up 75.3 ppg. while scoring 61.0 ppg. and shooting 39.4 percent from the field while allowing a 44.2 percentage.
The Commodores pushed Missouri in their last game, going into the fourth quarter knotted up but being outscored in the final frame, 26-14.
Where Do We Go From Here?
After facing Vandy, the Lady Vols have one home game remaining in the regular season. They face Ole Miss at 6:00pm CT on February 27th (SECN+) in the Senior Night contest for Lou Brown and Kamera Harris.
Tennessee will close out the regular season on March 1st at Auburn (3:05pm ET/2:05pm CT). That date features whip-around coverage on the SEC Network.
The SEC Tournament will be held at Bon Secours Wellness Arena in Greenville, SC, on March 4th-8th.
Vanderbilt will close out its season at LSU on February 27th and at home vs. Kentucky on March 1st.
Let's Not Forget
The Tennessee Lady Vols basketball team did not begin the season in either the AP or USA TODAY Coaches polls.
UT was picked sixth by the media and seventh by the coaches in the 2019 SEC Preseason Polls.
The Tennessee Lady Vols returned only two starters and six total letterwinners from last season's squad.
Six of UT's 12 players this season had never played in this program before.
All 12 (now 11) active players had never played for first-year head coach
Kellie Harper
before.
AFTER all of the preseason picks were made, one of UT's two returning starters, Zaay Green, was lost for the season after two games due to a torn ACL.
With Green's season-ending injury, Tennessee has lost five of its top six players from a year ago.
Recapping Tennessee Lady Vols Last Game
Rae Burrell poured in 15 points in the fourth quarter to pull UT within four in the final minutes, but it wasn't enough to overcome No. 22/25 Arkansas on road in an 83-75 setback Thursday night at Bud Walton Arena.
Burrell led Tennessee (17-9, 7-6 SEC) in scoring and rebounding with 21 points and nine boards, narrowly missing a double-double. Rennia Davis was also in double digits, finishing with 18 points and eight rebounds.
Amber Ramirez was Arkansas' (21-5, 9-4 SEC) high scorer, posting 29 points, and Alexis Tolefree was close behind with 22.
Notes From The Arkansas Game
Starting Suits Her: In her four career starts, Rae Burrell is averaging 15.5 ppg. and 7.3 rpg. She led the team in both scoring and rebounding in three of those contests.
Rennie Sniping: Freshman Jessie Rennie hit three of four 3-point attempts against Arkansas. She is averaging 62.1 percent from behind the arc over her last 17 games, and her season average of 47.7 leads the team.
Davis Climbing The Charts: Rennia Davis' 18 points against Arkansas moved her career points total to 1,312, passing Tonya Edwards (1,309 pts) to rank 30th among Lady Vol scorers. She is closing in quickly on No. 29 Alexis Hornbuckle at 1,333 career points.
UT-VU Series Notes
The Tennessee Lady Vols are 33-1 vs. the Commodores in Knoxville, 30-7 Nashville and 10-2 at neutral sites, with those being postseason games.
UT had a 10-game series winning streak snapped last season, when Vandy won for the first time ever in Knoxville.
These squads have been to overtime on one occasion, with Tennessee seizing a 92-79 decision in Nashville on January 19th, 1997.
Including that OT game, Kellie (Jolly) Harper was 9-0 vs. Vanderbilt as a Lady Vol point guard and is 2-2 vs. the Commodores as a head coach.
She is 1-0 as UT's coach after a win in Nashville.
Harper was 0-1 vs. VU while head coach at Western Carolina (73-44, March 21st, 2009), and 1-1 vs. the Commodores while at NC State, dropping a 77-71 decision on the road on Nov. 28, 2009, and winning at home, 66-59, on December 18th, 2011.
Rennia Davis has scored 17, 14 and 22 points in her last three games vs. Vanderbilt for an average of 17.7 per contest.
About the Vanderbilt Commodores
Vanderbilt returned four starters and seven total letterwinners from last season's squad which finished 7-23 overall and 2-14 (14th) in the SEC. VU was picked to finish 14th by the media and 12th by the coaches in the 2019-20 preseason poll.
The Commodores are led by freshman forward Koi Love (13.8 ppg.), redshirt senior forward Mariella Fasoula (12.8 ppg.) and junior guard Chelsie Hall (10.2 ppg.).
VU stood at 12-4 after an SEC-opening victory over Auburn on January 2nd, but the Commodores have gone just 1-9 since then with a current three-game losing streak in tow.
Recapping Vanderbilt's Last Contest
The Vanderbilt Commodores held a fourth-quarter lead over Missouri, but the Tigers escaped Memorial Gymnasium with a 78-66 win on Thursday night in Nashville.
The defeat snapped Vanderbilt's nine-game home winning streak against unranked opponents, as the Commodores dropped to 13-13 overall and 3-10 in SEC play.
Three Commodores finished in double figures, led by junior Chelsie Hall's 15 points, fifth-year senior Mariella Fasoula's 14 points and six rebounds, and 10 points and eight boards from freshman Koi Love.
Vanderbilt held a 40-36 edge in rebounding and both teams shot just over 40 percent, but the Tigers were 8 of 23 (34.8%) from three and the Commodores finished 1 of 10 from behind the arc.
Last Time Tennessee Lady Vols Faced Vanderbilt
Junior forward Rennia Davis poured in 22 points to lead No. 22/22 Tennessee to a 78-69 victory over in-state rival Vanderbilt at Memorial Gymnasium on January 30th.
Davis scored 16 of her points in the second half to hit double figures in points for the 19th straight game and for the 33rd time in her past 34 games. Jazmine Massengill was Tennessee's (17-4, 7-1 SEC) second-highest scorer with 14 points, and Jordan Horston and Rae Burrell each turned in 11.
Vanderbilt (12-9, 2-6) was led by Koi Love who had 16 points. Kiara Pearl added 13.
Last Time Vanderbilt Was in Knoxville
Redshirt senior Cheridene Green posted a career-high 20 points on Senior Night, but it wasn't enough to overcome a Vanderbilt team that shot 53.8 percent from the floor, handing Tennessee a 76-69 loss at home on February 28th, 2019.
Green's previous best scoring performance also came against Vanderbilt, on January 17th, 2018, when she tallied 17 points.
Rennia Davis was also in double figures for Tennessee (17-11, 6-9 SEC) with 14.