Clarksville, TN – As of Tuesday, February 25th, 2020 the COVID-19 coronavirus outbreak has infected about 80,000 people worldwide and killed 2,711.
Officials first detected the new virus – named SARS-CoV-2 – in Wuhan City, China, late last year, and it has spread to 37 countries.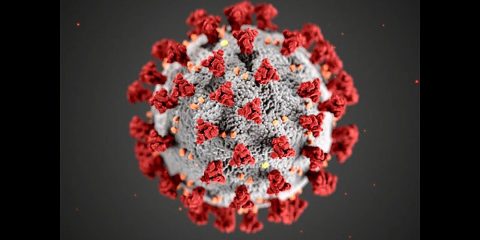 The U.S. Centers for Disease Control and Prevention (CDC) on Tuesday warned Americans to begin preparations for clusters of infection in the United States.
Austin Peay State University (APSU) will host a special lecture at 5:30pm Tuesday, March 3rd, so area residents can learn more about the coronavirus outbreak, about similar viruses and about how outbreaks such as this one take root and spread.
Austin Peay State University medical laboratory sciences professor Jane Semler will deliver the presentation at the university's monthly Science on Tap series at Clarksville's Strawberry Alley Ale Works. The title of the talk is "Coronavirus: The Common Cold and its Sinister Cousins."
'What makes some Coronaviruses more sinister?'
Coronaviruses are common and infect humans and other animals, according to the CDC. Common human varieties cause mild and moderate upper-respiratory tract illnesses such as the common cold.
"Coronaviruses do cause the common cold, it's a lower percentage than the rhinoviruses, which is the most common cause of the common cold, but 15-30% are due to coronaviruses," Semler said.
But the coronavirus that causes our colds should not be confused with the coronavirus that's dominating the news, the CDC warns.
"With the common cold, you have sneezing, runny nose, you feel a little tired, maybe a little fever, a sore throat," Semler said. "What's different about this coronavirus infection? Well, people always have a fever, they have a cough. It progresses rapidly to shortness of breath. They have severe pneumonia, and it certainly can be fatal."
During her lecture, Semler will discuss how the coronavirus and its cousins – such as the 2003 SARS outbreak that killed 774 people and the 2012 MERS outbreak that killed 858 people – enter cells and replicate.
"What makes some coronaviruses more sinister than others?" she said.