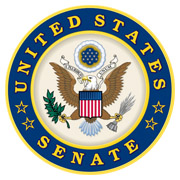 Washington, D.C. – Tennesseans have yet another challenge ahead of us. The coronavirus (COVID-19) pandemic has caused many of us to feel concern, but in times of crisis, it's important to remain serious-minded, level-headed and prepared. In the Senate, we have canceled our state work period and are staying in Washington to provide the surge resources experts say they need to combat the virus.
Today, we received the excellent news that the FDA has approved a new, faster test health care providers can use to diagnose COVID-19 in their patients.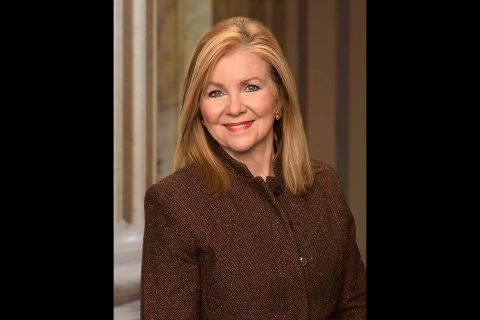 This new method is ten times faster than our current tests, and will help officials contain the spread of the virus.
President Donald Trump also declared a national emergency, which will free up much needed federal resources to combat the Coronavirus. It will remove barriers for telehealth, speed up decision making, and increase flexibility in our federal and state response efforts.
The coronavirus emergency supplemental package passed last week provided an aggressive surge in funding — $8.3 billion — to combat the spread of the virus at the local, state, national and international levels. The funding is designated specifically for coronavirus prevention, preparation and response efforts.
Major provisions in the package are allocated for the research and development of vaccines, therapeutics and diagnostics. Vanderbilt University is home to one of the top medical laboratories in the world, and for over 25 years, Vanderbilt has been studying how coronaviruses make people sick and researching treatments and vaccines.
Currently, experts are working to develop even faster testing methods for COVID-19. At the Oak Ridge National Laboratory, researchers have used cutting edge technology to identify more than 70 different drug candidates to target the virus, many of which are already on the market. Researchers used Summit, the world's fastest supercomputer, to accomplish in days what would have taken years to do in a lab.
All across the country, researchers and scientists are hard at work learning how the coronavirus spreads, and how antiviral medications and vaccines can be used to treat it. These treatments will eventually be used to combat multiple strains of coronavirus—not just this particular outbreak.
Securing Our Pharmaceutical Supply Chain
This pandemic has highlighted how dependent we are on Chinese supply chains. Most of the basic building blocks that go into our prescription drugs are manufactured overseas; this dependency puts our health and national security at risk.
In 2016, an explosion in a single chemical plant in China resulted in a global shortage of an essential antibiotic used to treat life-threatening infections. This February, the Food and Drug Administration announced the shortage of a drug used to treat patients with the coronavirus, attributing it to difficulties obtaining ingredients from a site in China affected by COVID-19.
This week, I introduced the bipartisan Securing America's Medicine Cabinet Act (SAM-C) to encourage pharmaceutical ingredient companies to bring manufacturing back to the US. Senator Menendez (D-NJ) and I propose expanding the Food and Drug Administration's Emerging Technology Program to prioritize issues related to national security and critical drug shortages.
This bipartisan legislation authorizes $100 million to develop centers of excellence for advanced pharmaceutical manufacturing to encourage innovation similar to what we see in industries such as automotive, aerospace and semiconductors.
Preventing The Spread Of Coronavirus
We must be focused on taking the proper precautions to protect ourselves and our communities. The most important step is to wash your hands with soap and warm water. If you find yourself in need of testing, or new medications, check-in with your insurance provider: all are now offering free COVID-19 testing and some are increasing access to prescription medications.
While the rest of the world is focused on fighting the coronavirus, Tennesseans have two emergencies facing our communities. Below are some helpful resources to help navigate these uncertain times.
Coronavirus Resources
Information regarding COVID-19 (Coronavirus) in Tennessee can be found here.
The latest information from the CDC can be found here.
Information regarding the spread of COVID-19 (Coronavirus) worldwide can be found here.
Tornado Recovery Updates And Resources
Marsha's Roundup
We can not thank our service members enough for their sacrifice to our nation. It was great to welcome Friends of Fort Campbell up to the Capitol this week.
This week, I was blessed with the presence and prayers of hundreds of pastors who participated in Awake America's annual Capitol Connection conference. I thank them for their commitment to protecting life, religious liberty, family values, and our special relationship with Israel.
Senator Alexander and I are eager to welcome visiting Tennesseans to our nation's capital. While the Capitol has put a temporary pause on visitors, we hope we'll be able to connect with you next time you're in DC.
Stay In Touch
As a reminder, you can reach any of my six offices in Tennessee to share a concern or request assistance with a federal agency.
Be sure to follow my work on behalf of Tennesseans on social media:
Facebook: facebook.com/marshablackburn
Twitter: @MarshaBlackburn
Instagram: @MarshaBlackburn
My Best,

Marsha