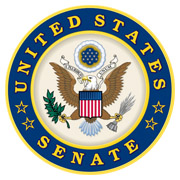 Washington, D.C. – When I talk to Tennesseans about the state of our country, their top three concerns are clear – inflation, inflation, and inflation!
This week, inflation reached a historic high of 9.1%, the highest level since 1981. Meanwhile, radicals in Washington want to pile onto the current economic crisis with a one trillion dollar tax and spending plan.
Weekly Rundown
The National Education Association (NEA) recently announced a plan to spend $140,000 creating an "enemies list." This radical teachers union has a history of undermining parents, pushing CRT, and encouraging revisionist biology in schools, so this list raises serious concerns about who they plan to target. That's why I sent a letter to the NEA demanding answers for concerned moms and dads.

Under no circumstances should President Joe Biden be selling American oil to our adversaries. Instead of making deals to prop up the Chinese Communist Party, Joe Biden needs to put America first. This week, I cosponsored the No Emergency Crude Oil for Foreign Adversaries Act to stop Biden's anti-American agenda.

Bringing TSA screenings back to the McKellar-Sipes Regional Airport is a welcomed improvement for Madison County and the Jackson area! With the growth in the region, passengers will now be able to connect to flights more easily.
Marsha's Roundup
ICMYI
I received the Action Hero Award from the Screen Time Action Network at Fairplay for my work protecting kids and teens online!
I joined legislation that will implement guidelines to protect women who are victims of sexual assault or abuse in the workplace and prevent them from being silenced by Non-Disclosure Agreements (NDAs).
Unemployment fraud has run rampant, and taxpayers are now on the hook for roughly $163 billion in fraudulent payments. I joined my colleagues in an effort to recover this money and stop unemployment fraud.
I joined legislation to help ensure an expectant mother has access to the financial resources she needs to care for herself and her unborn child.
The National Telecommunications and Information Administration is now accepting applications for the Infrastructure Investment and Jobs Act Middle Mile Funding. Click here for more information on eligibility and how to apply.
Is there something you want to see in the Blackburn Report? Email my office to share!