Tennessee fell to the 11th least expensive market in the nation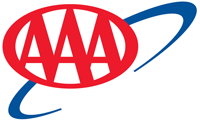 Nashville, TN – Tennessee gas price increases slowed over the weekend, but not before rising an average of 13 cents in the early parts of last week. The Tennessee Gas Price average is now $3.28 which is 43 cents more expensive than one month ago and 18 cents more than one year ago.
"We typically don't see big gains in gas prices so early in the year, however, that's exactly what Tennessee drivers have seen so far this month," said Megan Cooper, spokeswoman, AAA – The Auto Club Group.
"Right now, we're still seeing upward pressure in the oil market thanks to increased demand, higher global oil prices, and ongoing market optimism that global oil demand could be more robust than expected in 2023. It's difficult to predict when increasing prices across the state will come to an end, but as we head into this week it's likely that Tennesseans will continue to see fluctuating prices at the pump," Cooper stated.
Tennessee gas prices have risen 40 cents since January 1st and are the most expensive pump prices we have seen since mid-November.
Quick Facts
47% of Tennessee gas stations have prices below $3.25
The lowest 10% of pump prices are $3.07 for regular unleaded
The highest 10% of pump prices are $3.55 for regular unleaded
Tennessee is the 11th least expensive market in the nation
National Gas Prices
The recent run of daily one- to four-cent price increases slowed heading into the weekend, with prices now dipping slightly to start the week. However, increased demand and higher global oil prices pushed the national average for a gallon of gas up eight cents since last week to $3.50.
According to data from the Energy Information Administration, gas demand rose slightly from 8.05 to 8.14 million b/d last week. Meanwhile, total domestic gasoline stocks increased by 1.7 million bbl to 232 million bbl. Rising gas demand and elevated oil prices have contributed to higher pump prices.
Today's national average of $3.50 is 33 cents more than a month ago and 14 cents more than a year ago.
National Oil Market Dynamics
At the close of Friday's formal trading session, WTI decreased by $1.33 to settle at $79.68. Although a higher dollar contributed to pushing prices lower at the end of the week, oil prices rose earlier last week amid ongoing market optimism that global oil demand will be more robust than anticipated in 2023 due to China re-opening its economy after imposing strict COVID-19 lockdowns that curtailed demand.

For this week, crude prices could increase again if the market sees more indications that inflation may be cooling, which could keep oil demand robust despite ongoing concerns that a recession may occur this year.

Drivers can find current gas prices along their route using the AAA TripTik Travel planner.
Tennessee Regional Prices
Most expensive metro markets – Nashville ($3.35), Cleveland ($3.32), Clarksville ($3.30)
Least expensive metro markets – Knoxville ($3.18), Morristown ($3.19), Kingsport ($3.23)
Tennessee Gas Price Averages
(Price per gallon of regular unleaded gasoline)
Monday

Sunday

Week Ago

Month Ago

One Year Ago

Tennessee

$3.281

$3.285

$3.150

$2.851

$3.099

Chattanooga

$3.297

$3.304

$3.131

$2.773

$3.070

Knoxville

$3.186

$3.188

$3.089

$2.858

$3.051

Memphis

$3.302

$3.299

$3.173

$2.907

$3.174

Nashville

$3.356

$3.364

$3.186

$2.849

$3.148

Click here to view current gasoline price averages
About AAA – The Auto Club Group
The Auto Club Group (ACG) is the second largest AAA club in North America with more than 13 million members across 14 U.S. states, the province of Quebec and two U.S. territories.
ACG and its affiliates provide members with roadside assistance, insurance products, banking and financial services, travel offerings and more. ACG belongs to the national AAA federation with more than 62 million members in the United States and Canada. AAA's mission is to protect and advance freedom of mobility and improve traffic safety.
For more information, get the AAA Mobile app, visit AAA.com, and follow us on Facebook, Twitter and LinkedIn.