#6 Tennessee (19-5 | 8-3 SEC) vs. Missouri (18-6 | 6-5 SEC)
Saturday, February 11th, 2023 | 5:00pm CT / 6:00pm ET
Knoxville, TN | Thompson-Boling Arena | TV: SEC Network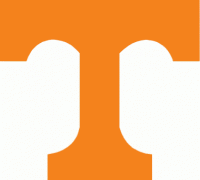 Knoxville, TN – Sixth-ranked Tennessee men's basketball is back inside Thompson-Boling Arena this weekend, taking on Missouri on Saturday at 5:00pm CT.
Fans can catch Saturday's game on SEC Network and online or on any mobile device through WatchESPN. WatchESPN can be accessed through the ESPN App, or online at espn.com/watch. Kevin Fitzgerald (play-by-play) and Perry Clark (analyst) will have the call.

Fans can also listen live on their local Vol Network affiliate to hear Bob Kesling and Bert Bertelkamp describing the action.

Tennessee (19-5, 8-3 SEC) fell on the road at the buzzer Wednesday at Vanderbilt, 66-65. The Vols had four double-figure scorers in the loss, led by Santiago Vescovi and Tyreke Key, who had 14 apiece. Key's 14 points were his career-high against an SEC opponent, while Vescovi's four threes were tied for his most in SEC play this season.
Saturday marks Missouri's first trip to Thompson-Boling Arena since January 23rd, 2021, and first game in Knoxville in front of a non-reduced capacity crowd since February 5th, 2019. Tennessee has won five of its last six against the Tigers, with the 2021 game in Knoxville being Missouri's lone win during that span.
Traffic Note
Expect I-40 delays this weekend near campus. Significant traffic congestion could increase due to TDOT repairs to the I-40 bridge over 17th Street. Lane closures: I-40 East & West between MM 386 & almost 389, small sections of I-275 as well as Alcoa Highway. ARRIVE EARLY. Use Joe Johnson, Cumberland Avenue, or Phillip Fulmer Way to enter campus, avoid Neyland Drive.
The Series
Tennessee leads its all-time series with Missouri, 11-8, dating to 1961.
When the series is contested in Knoxville, the Vols own a 5-3 advantage. But the last time the Tigers visited Rocky Top, they upset sixth-ranked Tennessee, 73-64, on January 23rd, 2021.
That 2021 loss is UT's lone setback in its last six games vs. Mizzou.
As a junior at Cal, current Mizzou head coach Dennis Gates lost to Rick Barnes' Texas squad in the Preseason NIT. See note below.
The Vols are 5-1 this season vs. the SEC teams whose head coach is in his first year with that program.
In four career games vs. Missouri, Santiago Vescovi averages 11.0 points, 3.3 rebounds and 3.0 assists while shooting .714 from 3-point range (10 of 14).
Scouting Report
The Vols occupy the No. 3 spot in the NCAA's NET ratings after holding steady at No. 2 from January 3rd through February 8th.
Tennessee has two wins over teams with a current top-10 NET rating—No. 9 Texas and No. 10 Kansas. UT is one of only seven teams in the country that can claim that.
Tennessee has played 59 games since the last time it suffered back-to-back losses.
During SEC play, Tennessee leads the league in scoring defense (56.1 ppg) and assists per game (15.9).
Tennessee's offensive rebounding percentage of 38.0 ranks second in the country behind only Purdue (38.7).
Zakai Zeigler averages a league-best 6.7 assists during SEC play while ranking among the league leaders in both assist/turnover ratio (2.96. 3rd) and steals (1.8, 6th).
In its last 27 games against SEC opponents, the Vols are 23-4 with wins over every league opponent except Alabama (no meetings).
UT ranks fourth nationally in average home attendance (18,212)—one of three SEC teams in the top four.
The Nation's Best Defense
For the 11th straight week, the Volunteers own the best adjusted defensive efficiency in the country per KenPom, allowing only 85.0 points per 100 possessions.
Tennessee owns the nation's best field-goal percentage defense (.347) and 3-point defense (.228) along with the nation's second-best scoring defense (55.0 ppg).
11 times this season, the Vols have held their opponents to 50 points or less.
Only three teams have reached the 70-point mark against these Vols.
Only five opposing players have scored 20 or more points against the Vols this season.
Tennessee has trailed at the break only four times this season and is outscoring its opponents 34.3 ppg to 25.1 ppg in first-half action (+9.2 ppg).
About the Missouri Tigers
Missouri (18-6, 6-5 SEC) has won four of its past five games, including a 78-61 home win over No. 12 Iowa State in the SEC/Big 12 Challenge on January 28th. The Tigers' lone loss during that stretch came last Saturday at Mississippi State, 63-52.
Currently ranked No. 49 in the NET, Missouri is 3-6 in Quadrant 1 games and a combined 15-0 in Quadrant 2, 3 and 4 games. In Quadrant 1, the Tigers own home wins over Iowa State and Arkansas and a neutral-site win over Illinois.
The Tigers are 2-4 in true road games this season, notching wins at Ole Miss and Wichita State.
Missouri is led by first-year head coach Dennis Gates, who arrived in Columbia after a three-year stint at Cleveland State that included back-to-back Horizon League championships in 2021 and 2022. Prior to serving as the head coach at Cleveland State, Gates was an assistant at Florida State for eight seasons from 2011-19.
Senior Kobe Brown, a 2022 second-team All-SEC selection, is Missouri's leading scorer (16.3 ppg) and rebounder (6.1 RPG).
Brown is averaging 18.2 ppg and shooting .526 from the field during SEC play—both of which rank second in the conference.
According to KenPom, Missouri ranks No. 9 in the nation in adjusted offensive efficiency and No. 183 in adjusted defensive efficiency.
On the offensive end, Missouri ranks 13th in Division I in scoring offense (82.0 ppg), 13th in the nation in assists per game (17.1 apg) and 26th in the nation in field-goal percentage (.480).
Defensively, Missouri is second in Division I in steals (10.6 spg) and third in turnover margin (6.1).
Last Clash With Missouri
Hot shooting led No. 17 Tennessee Vols Basketball to a definitive road win on February 22nd, 2022, at Missouri, 80-61.
Kennedy Chandler led the way with 23 points (on 9-for-12 shooting), eight rebounds and six assists.
Santiago Vescovi scored 14 points on 4-for-6 shooting from 3-point range, and Victor Bailey Jr. added 11 points.
Javon Pickett had 16 points to lead Missouri.
The Vols and Tigers played back-and-forth for the first four minutes of the second half before a Jonas Aidoo and-one fast-break dunk on a feed from Chandler kicked off a 16-3 Tennessee run that gave the Vols a 21-point lead at 57-36 with 10:44 remaining.
Missouri responded with a 14-5 run to cut the Tennessee lead to 12 at 62-50 with 6:37 left, but never was able to draw any closer, as Vescovi's three 3-pointers in the final six minutes helped the Vols maintain distance.
Saturday Not Rick Barnes', Dennis Gates' First Meeting
Early in Dennis Gates' junior season as a guard at Cal, his Golden Bears squad traveled to Austin, Texas, for a Preseason NIT second-round game against Texas on November 15th, 2000—the Longhorns' third year under head coach Rick Barnes.
Gates played 10 minutes off the bench and totaled two points and two assists, but the Bears fell, 57-54.
Barnes' Texas team was led by Maurice Evans, who scored a game-high 17 points. Chris Owens added nine points, eight blocks and six rebounds.
Awaka Earning Larger Role
True freshman forward Tobe Awaka logged a career-high 22 minutes when the Vols faced Vanderbilt on February 8th, contributing eight points and nine rebounds for a +5 plus/minus rating.
In the five games in which he's played 15 minutes or more, Awaka is averaging 7.6 rebounds.
Most impressively, Awaka ranks third among all Division I players in offensive rebounding percentage (21.0) and 13th nationally in total rebounding percentage (21.4).
Next Up For UT Men's Basketball
The Tennessee Vols basketball team is home for a second consecutive game, taking on No. 3 Alabama on Wednesday inside Thompson-Boling Arena. Tipoff is set for 6:00pm CT and will be televised on ESPN2.