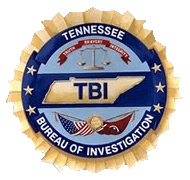 Nashville, TN – The Tennessee Bureau of Investigation (TBI) has issued an Amber Alert on behalf of the Knoxville Police Department for 16-year-old Holly Piper.
Holly is a 16-year-old white female with black hair and hazel eyes. She weighs around 124 lbs and is 5'7″ in height. Holly was last seen wearing a black sweatshirt and blue sweatpants.
Holly may be with 18-year-old William "Dylan" Usry. Usry is an 18-year-old white male with brown hair and hazel eyes. He is 6'2″ and weighs 175 lbs.
Holly Piper and Dylan Usry may be traveling in a white 1999 Dodge Caravan with TN tag BMM-5038. The van has rust on the roof.
If you see them or have info regarding their whereabouts, call the Knoxville Police Department at 865.215.7165 or contact the Tennessee Bureau of Investigation at 1.800.TBI.FIND.