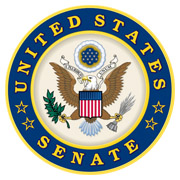 Washington, D.C. – This week, National Police Week, we honor the brave men and women who protect our communities. Across the Volunteer State, law enforcement officials continuously risk their lives, and they deserve our support.
That's why I cosponsored the Back The Blue Act, which would increase penalties for criminals who target law enforcement officers and provide new tools officers can use to protect themselves.
Thank you to our men and women in blue!
Weekly Rundown
The music from Nashville strikes a chord with folks across the nation. However, the unique challenges faced by the arts community forced many to stop writing, performing, and producing altogether. I introduced the bipartisan HITS Act, which will provide targeted tax deductions to support our musicians and help ensure the great hits keep coming.
I regularly hear from Tennesseans struggling to contact a federal agency due to the backlog created by employees not being in the workplace. One federal employee even posted a picture "working" from his bubble bath. Last week, I introduced the SHOW UP Act which would require all executive agencies to return to the remote work policies practiced prior to the COVID-19 public health emergency.
Our veterans bravely put their life on the line to protect and defend our freedoms, and we owe it to them to provide high-quality healthcare when they need it. My legislation will allow veterans enrolled in the VA health system to show up at any doctors office or hospital, present their ID card, and receive treatment.
Earlier this week, we had bankers from across Tennessee meet with Senator Hagerty and I in Washington. We discussed ongoing issues impacting them and how they work to provide the best service possible. We also discussed how they play an important part in the economy and how we can work together to make Tennessee one of the top destinations for investment in the country.
Marsha's Roundup
ICYMI